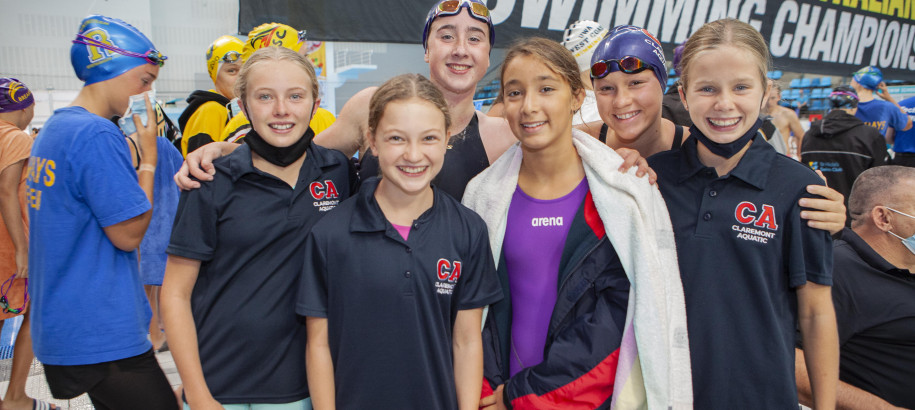 To ensure swimming is an essential part of Western Australian life.

To foster the SPIRIT of swimming within our community.

Safety | Passion | Integrity | Respect | Inclusion | Teamwork

---

Safety: To practice and promote the safety and well-being of all people in the swimming community.

Questions to ask

Am I familiar with the Safe Sport Framework, and where is it located?
Are we considering what's best for the sport, its members and participants?
Are we embracing the diverse priorities of the organisations within our sport?
How do we lead our sport in values-based behaviour?

Examples of Behaviours and Action

Member protections Information Officers available in multiple levels across, Clubs/Zones/Region and Association.
Include Safety and Safe Sport Framework discussions as part of 'normal business' at all levels of sport.
Annually evaluate the well-being of athletes, coaches and volunteers.
Implement grievance policies, and clear communication pathways for areas of concern.
 

---

Passion: To have fun whilst encouraging everyone to be the best they can be.

Questions to Ask

Is this still fun for me, or am I doing it for the wrong reasons?
Do our motives align?
Is my passion an excuse for poor behaviour?
Are all our Members representing the organisation and its interests and not acting in favour of personal other interests?

Examples of Behaviours and Action

Holistic view of the sport, and the needs of all the participants.
Providing fun events (in and out of the pool) to your Members to keep engagement a priority.
 

---

Integrity: To act ethically, honestly and with transparency.

Questions to Ask

Do I reflect on my behaviour; the impact I have on others and the way decisions are made?
How do we call out behaviour that goes against our values?
As leaders of our organisation, do were have known, shared and agreed values which underpin our culture?

Examples of Behaviours and Action

Leaders reflect on their actions and behaviours and if they exhibit the values.
Challenge fellow leaders in a respectful manner on actions that are in contradiction with the values.
Key leadership act in the way that exemplifies the values.
Provide the Board, SWA Staff and other Leadership positions with honest assessments of organisational culture from both internal and external stakeholders.
Conduct a periodic culture survey of the organisation, with results published, actions documented and progress communicated. 
 

---

Respect: To demonstrate a sense of fair play and value the contribution of everyone in the swimming community.

Questions to Ask

Would I be comfortable with this being said to my family/friend?
Have I listened to the needs of others?
Have I managed my conflicts of interest in a neutral manner?
Am I working within the Code of Conduct?

Examples of Behaviours and Action

Understanding the pressures of a volunteer based sport.
Promote education and training when required.
Lead by example.
Induct Members to be familiar with SWA Code of Conducts.
 

---

Inclusion: We are proud and inclusive to all those who are interested and involved in the sport.

Questions to Ask

Are we diverse?
is what we are providing accessible for all?
Is how we communicate inclusive?
Are we reaching out to the wider community?

Examples of Behaviours and Action

Provide equal opportunities for all Members.
Be understanding of differences.
Have approachability and accessibility.
 

---

Teamwork: To collaborate with purpose, and to keep each other accountable.

Questions to Ask

How do we ensure our collaboration and consultation is meaningful and enduring?
What areas of our sport can we collaborate with others (squads, coaches, clubs, committees, events)?
Does our structure allow everyone to fulfil their duties to Members of the sport?

Examples of Behaviours and Action

Retention of Membership and Key volunteers.
Removing duplication working as a community.
Sharing resources, and Intellectual Property.