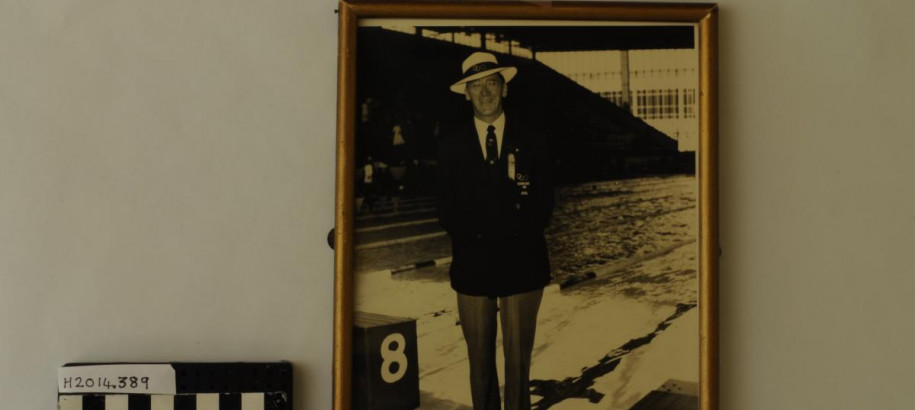 Swimming WA recognises the commitment of volunteer Technical Officials, who dedicate countless hours to the sport. Western Australia has a strong history in producing high-level Technical Officials, with many officiating at national and international levels.
The scholarship's namesake, Bob Bestman, was the highest-ranking Technical official in WA throughout the 1950s, having officiated for swimming events at the 1956 Melbourne Olympics and the 1962 British Empire and Commonwealth Games. 
To continue to provide opportunities for developing Technical officials to achieve this level, the Swimming WA Bob Bestman Officials Scholarship has been created.
The Aims of the Scholarship
The aim of the scholarship is to continue to encourage Technical Officials to develop their skills along the officiating pathway, for the benefit of swimming in WA. 
Technical Officials who apply for this scholarship will need to showcase their desire to continue their development and demonstrate their dedication to become a national and international level official. This scholarship can be used towards any of the following. 
Attaining further Swimming Australia officiating qualifications 
Attending professional development initiative which enhances their officiating knowledge and skills 
Travel costs associated with officiating at an intrastate/interstate competition which enhances their officiating knowledge, confidence and skills whilst furthering their officiating experience. 
Scholarship holders will report back to Swimming WA. This report will be shared with the Technical Education and Officials Committee and the TO Social Group, providing updates on progress and experiences throughout the Scholarship period.
Scholarship Amounts 
Three (3) $1000 scholarships will be awarded to be utilised for officiating development throughout the 2022-2023 season.  
Eligibility and Selection Criteria 
Applicants are required to be:
16-years-old or over 
Current Swimming WA Technical Officials Member 
In good standing with Swimming WA and Swimming Australia 
Regarded by the Technical Education and Officials Committee as a developing Technical Official rather than a Senior Official 
Must be or intend to be working towards officiating at a higher level than currently attained during the 2022-2023 season
Aiming towards Referee 1 pool or OWS qualifications or have obtained Referee 1 pool or OWS status
Demonstrated commitment to officiating (have participated in a minimum of three Swimming WA Meets in 2021-2022 season)
Applications 
Due Date: Currently closed
View the Bob Bestman Scholarship Guideline.
2022 - 2023 Recipients 
Congratulations to the following recipients of the Bob Bestman Scholarship for the 2022-2023 season:
Julia Blandford, Bunbury Swimming Club
Karen Davies, Mandurah Swimming Club
Mhairi Doherty, Canning Districts Swimming Club
For any queries, please email our Coach & Officials Development Manager, Cathy Halsted via cathy.halsted@wa.swimming.org.au