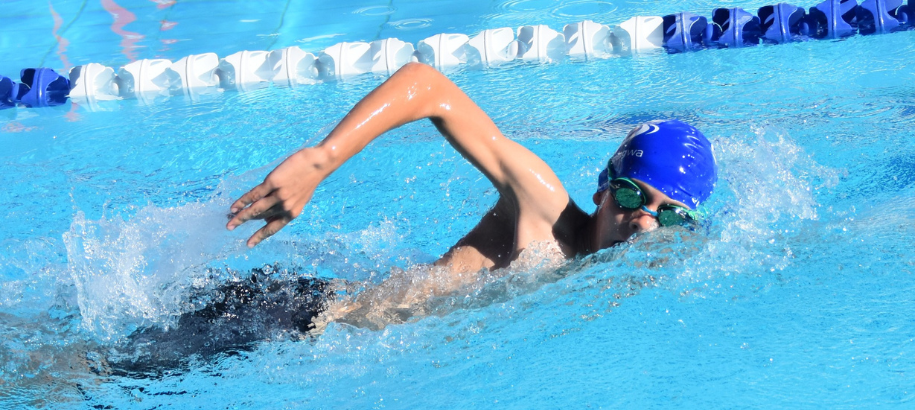 Swimming WA Squads Programme (SWASP) was established by Swimming WA, a not-for-profit organisation dedicated to the essential sport of swimming in Western Australia, in 2019 at Craigie Leisure Centre.   SWASP specialises in squad swimming and is a "participation swimming programme" due to its inclusiveness and family friendly accessibility.
The sport of swimming provides many opportunities, such as making lifelong friends, obtaining a healthy lifestyle, and learning valuable life skills. For swimmers who would like to train for health and fitness, other aquatic sports, recreation or school carnivals and competitions, one of our squads would be the perfect place!
Changes to squad sessions can be accessed via your Udio profile here. New to Squads contact swasp.craigie@wa.swimming.org.au
OUR PROGRAMME
Craigie squads are suitable for swimmers from Stage 8 and focuses on swimming skill development, fitness, progress, fun, physical challenges, and swimming training skills for life.  Craigie squads operates a perpetual programme, with ongoing swimming test sets and drill sets to ensure you or your child is continually challenged.
This coaching programme has a selection of swimming squads to suit a range of ages and abilities at the Craigie Leisure Centre.  Swimmers can choose to swim either in the Competitive Stroke Development or Fitness programmes at any time dependent on their own personal swimming goals and needs.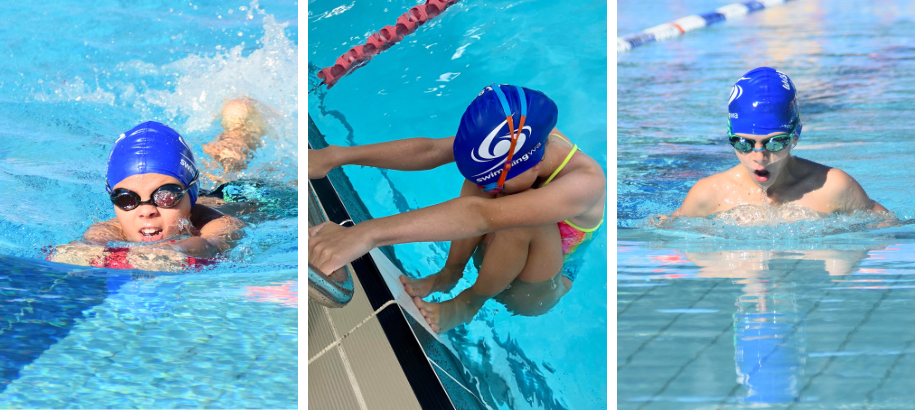 COMPETITIVE STROKE DEVELOPMENT PROGRAMME
JUNIORS Bronze (45 minutes, 2-3 sessions per week)
JUNIORS Silver (45 minutes, 2-4 sessions per week)
JUNIORS Gold (1 hour, 3-4 sessions per week)
JUNIORS Platinum (1 hour, 3-5 sessions per week)
This programme has four squad levels and focuses on effective and efficient stroke technique of Freestyle, Backstroke and Breaststroke, turns and the development of Butterfly. This swim squad is perfect for young swimmers in primary and lower secondary school, who are wanting to develop their swimming ability. Swimmers will train with a mix of all competitive swimming strokes, drills and skills and be led by Swimming Australia accredited swim coaches. Swimmers are required to bring their own swimming training mesh bag with flippers (long), kickboard and pull buoy. Our coaching team recommend regular attendance of two to four sessions per week to develop into proficient and strong squad swimmers. Once our swimmers have moved through all four squad levels, they are then ready to "graduate" to a Swimming WA competitive club or transition over to our SWASP SwimFit Programme.
Which pool do the Competitive Stroke Development programme train in?
JUNIORS Bronze and Silver = 25m pool inside
JUNIORS Gold and Platinum = 50m pool outside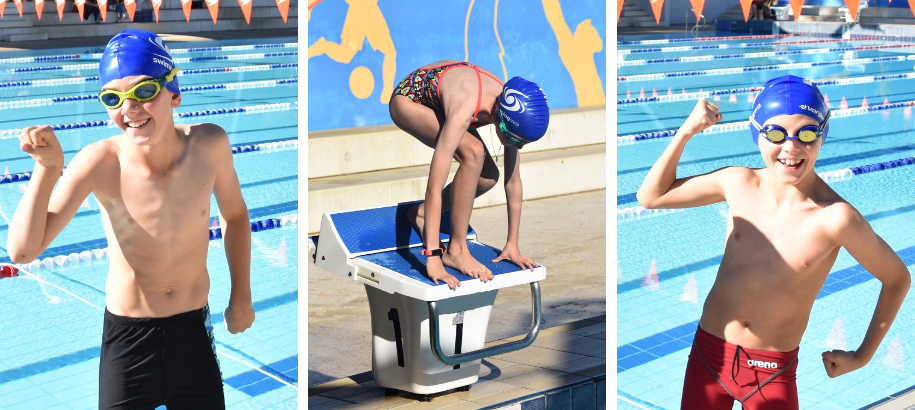 SWIM FIT PROGRAMME
Aqua Fit (Development – 45 minutes, 2 sessions per week)
Challenge Fit (Intermediate – 1 hour, 2 – 3 sessions per week)
Enduro Fit (Advanced – 1.5 hours, 3-6 sessions per week)
SWASP Craigie operate three levels of Swim Fit squads in the outdoor 50m pool at Craigie Leisure Centre for primary school aged swimmers through to adults.  The Swim Fit programme is perfect for swimmers who enjoy swimming for health and fitness, or are looking to compete in school swimming, surf club, open water or triathlon events.
A Swim Fit squad swimmer can also be very competitive at either a state or national level, by consistently attending three or more sessions per week. Swimmers in the Aqua Fit squad will swim up to 1500 metres, the Challenge Fit squad up to 2500m, and the Enduro Fit squad up to 5000m in each training session with a mix of all swimming strokes and skills. Swimmers are coached by appropriately qualified and accredited Swimming Australia coaches. All swimmers are required to bring their own swimming mesh bag with flippers (long), pull buoy and kick board.
This swim squad stream provides the right pathway for swimmers to transition and move into a more competitive pathway which focuses on state, national and international pool competitions, open water, surf club, school and interschool competitions. 
INTERESTED?  
Please contact us to discuss your swimming history, needs and goals. Then you can book a complimentary squad assessment: swasp.craigie@wa.swimming.org.au
Craigie Squad Information
Squads

 

Monday

Tuesday

Wednesday

Thursday

Friday

Saturday

JUNIORS

Bronze & Silver

3:30pm - 4:15pm

4:15pm - 5pm

3:30pm - 4:15pm

4:15pm - 5pm

3:30pm - 4:15pm

4:15pm - 5pm

3:30pm - 4:15pm

4:15pm - 5pm

3:30pm - 4:15pm

4:15pm - 5pm

7:45am to 8:30am

JUNIORS

Gold & Platinum

4:00pm - 5pm

3:45pm – 4:45pm

5:30pm – 6:30pm

4:00pm - 5:00pm

3:45pm – 4:45pm

5:30pm – 6:30pm

4:00pm - 5pm

6:30am – 7:30am

Aqua Fit

(Development)

3:45pm - 4:30pm

3:45pm - 4:30pm

3:45pm - 4:30pm

3:45pm - 4:30pm

 

 

Challenge Fit

(Intermediate)

4:30pm -5:30pm

5:30pm – 6:30pm

4:30pm – 5:30pm

4:30pm – 5:30pm

4:30pm – 5:30pm

 

 

Enduro Fit

(Advanced)

5:30am – 7am

5:30am – 7am

5:30pm – 7pm

5:30am – 7am

5:30am – 7am

5:30am – 7am

 

 

Changes to squad sessions can be accessed via your Udio profile here.

 

| | | |
| --- | --- | --- |
| Squad Program | Sessions Per Week | Fees as of January 1st, 2023 |
| JUNIORS Bronze & Silver | up to 3 sessions per week | $44.00 |
| JUNIORS Bronze & Silver | up to 5 sessions per week | $50.00 |
| Juniors Gold & Platinum | 3 sessions per week | $49.00 |
| Juniors Gold & Platinum | 5 sessions per week | $55.00 |
| Aqua Fit (Development) | 2 sessions per week | $44.00 |
| Challenge Fit (Intermediate) | 2 sessions per week | $45.00 |
| Challenge Fit (Intermediate) | 3 sessions per week | $55.00 |
| Enduro Fit (Advanced) | 3 sessions per week | $57.00 |
| Enduro Fit (Advanced) | 5 sessions per week | $63.00 |