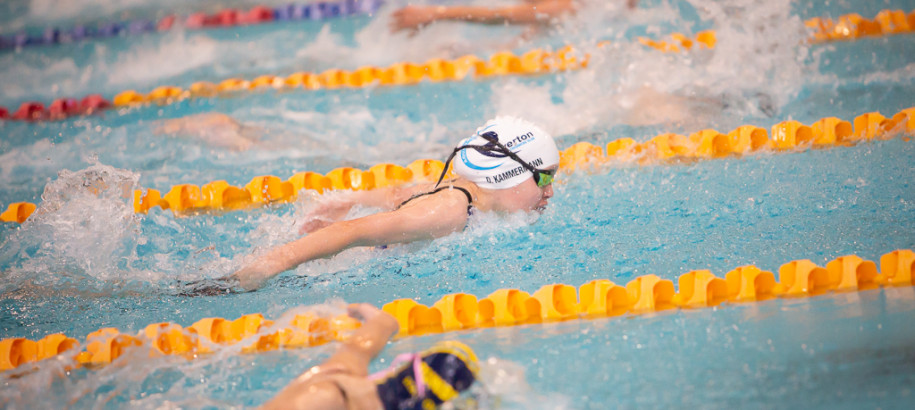 Swimming WA's competition structure is aligned with the Swimming WA swimming membership categories. 
Each tier represents the reasons that the swimmer is participating for and the over-arching principle for the meets within that tier. 
Swimming WA oversee events up to and including tier 3, the top 2 tiers are run by Swimming Australia and/or FINA.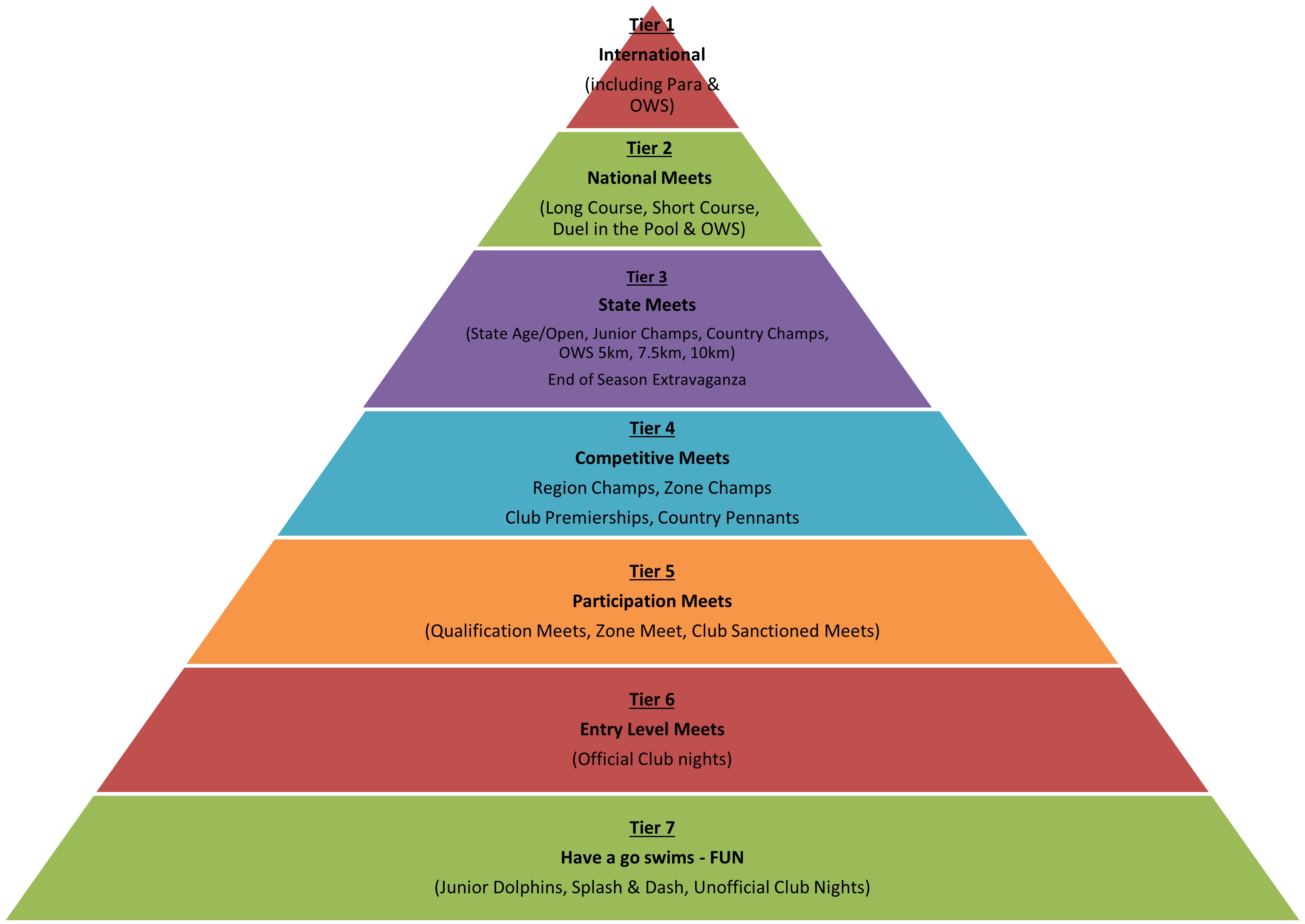 Tier Memberships
Annual and/or seasonal membership required

Annual and/or seasonal membership required

Annual and/or seasonal membership required

Annual and/or seasonal membership required

Social participation and 8yr olds can do Club Premierships or Country Pennants

Annual and/or seasonal membership required

or

Social participation membership

 

*8 year olds can compete

Annual and/or seasonal membership required

or

Social participation 

 

*8 year olds can compete

Annual and/or seasonal membership required

or

Social participation 

or

Junior dolphins