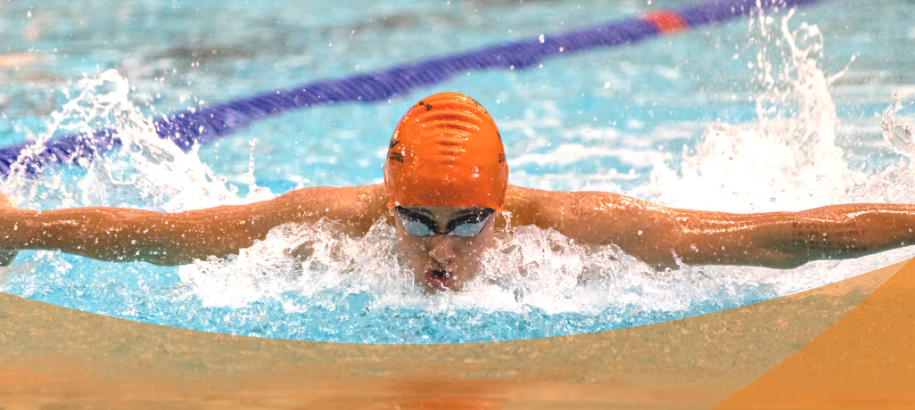 Date & Time
Sat, 18/11/2023 to Sun, 19/11/2023
Location
HBF Stadium - Indoor 8 Lane Pool
Attend
$12.93
Per Entry (excl. Swim Central Charges)
Event Details
Entries will open 1 month from the first day of competition.
Purpose of Meet: This meet is designed to assist swimmers in achieving times that will enable them to qualify for WA State Championships and the National Championships. For this reason there are qualifying times on the events to ensure that this is not the first event that people gain an official time.
Qualifying Times can be found at the bottom of the page.
Day 1
1  Girls 10-12 200 Backstroke
2  Boys 10-13 200 Backstroke
3  Girls 8-12 50 Breaststroke
4  Boys 8-13 50 Breaststroke
5  Girls 9-12 100 Butterfly
6  Boys 9-13 100 Butterfly
7  Girls 8-12 50 Backstroke
8  Boys 8-13 50 Backstroke
9  Girls 9-12 200 Freestyle
10  Boys 9-13 200 Freestyle
11  Girls 9-12 100 Breaststroke
12  Boys 9-13 100 Breaststroke
13  Men 14-99 200 Freestyle
14  Women 13-99 100 Freestyle
15  Men 14-99 100 Breaststroke
16  Women 13-99 100 Backstroke
17  Men 14-99 50 Backstroke
18  Women 13-99 50 Breaststroke
19  Men 14-99 100 Butterfly
20  Women 12-99 200 Butterfly
21  Men 14-99 400 IM
22  Women 12-99 400 Freestyle
23  Men 14-99 50 Freestyle
24  Women 13-99 200 Breaststroke
25  Men 14-99 200 Backstroke
26  Women 13-99 200 IM
27  Men 14-99 50 Butterfly
28  Mixed 12-99 1500 Freestyle
Day 2
29  Girls 10-11 200 Butterfly
30  Boys 10-11 200 Butterfly
31  Girls 9-12 100 Backstroke
32  Boys 9-13 100 Backstroke
33  Girls 9-12 50 Freestyle
34  Boys 9-13 50 Freestyle
35  Girls 9-12 200 IM
36  Boys 9-13 200 IM
37  Girls 9-12 50 Butterfly
38  Boys 9-13 50 Butterfly
39  Girls 9-12 100 Freestyle
40  Boys 9-13 100 Freestyle
41  Girls 10-12 200 Breaststroke
42  Boys 10-13 200 Breaststroke
43  Women 13-99 200 Freestyle
44  Men 14-99 100 Freestyle
45  Women 13-99 100 Breaststroke
46  Men 14-99 100 Backstroke
47  Women 13-99 50 Backstroke
48  Men 14-99 50 Breaststroke
49  Women 13-99 100 Butterfly
50  Men 12-99 200 Butterfly
51  Women 13-99 400 IM
52  Men 14-99 400 Freestyle
53  Women 13-99 50 Freestyle
54  Men 14-99 200 Breaststroke
55  Women 13-99 200 Backstroke
56  Men 14-99 200 IM
57  Women 13-99 50 Butterfly
58  Mixed 12-99 800 Freestyle
| | | | | | | | |
| --- | --- | --- | --- | --- | --- | --- | --- |
| GENDER |   | DISTANCE |   | STROKE |   | 100 points | 200 points |
| F |   | 50 |   | Free |   | 00.51.00 |   |
| F |   | 50 |   | Back |   | 00.58.13 |   |
| F |   | 50 |   | Breast |   | 01:03.34 |   |
| F |   | 50 |   | Fly |   | 00.52.63 |   |
| F |   | 100 |   | Free |   | 01:51.41 |   |
| F |   | 100 |   | Back |   | 02:04.03 |   |
| F |   | 100 |   | Breast |   | 02:18.16 |   |
| F |   | 100 |   | Fly |   | 01:59.53 |   |
| F |   | 200 |   | Free |   | 04:03.41 |   |
| F |   | 200 |   | Back |   | 04:23.75 |   |
| F |   | 200 |   | Breast |   | 04:59.70 |   |
| F |   | 200 |   | Fly |   | 04:22.43 |   |
| F |   | 200 |   | Medley |   | 04:31.72 |   |
| F |   | 400 |   | Free |   |   | 06:44.23 |
| F |   | 400 |   | Medley |   |   | 07:35.46 |
| F |   | 800 |   | Free |   |   | 13:48.97 |
| F |   | 1500 |   | Free |   |   | 26:13.99 |
| F |   | 400 |   | Free |   | 07:30.54 |   |
| F |   | 400 |   | Medley |   | 08:16.38 |   |
| F |   | 800 |   | Free |   | 16:34.27 |   |
| M |   | 50 |   | Free |   | 00:45.05 |   |
| M |   | 50 |   | Back |   | 00:51.71 |   |
| M |   | 50 |   | Breast |   | 00:55.91 |   |
| M |   | 50 |   | Fly |   | 00:47.98 |   |
| M |   | 100 |   | Free |   | 01:41.06 |   |
| M |   | 100 |   | Back |   | 01:51.71 |   |
| M |   | 100 |   | Breast |   | 02:02.54 |   |
| M |   | 100 |   | Fly |   | 01:46.64 |   |
| M |   | 200 |   | Free |   | 03:39.75 |   |
| M |   | 200 |   | Back |   | 04:01.12 |   |
| M |   | 200 |   | Breast |   | 04:31.72 |   |
| M |   | 200 |   | Fly |   | 03:58.56 |   |
| M |   | 200 |   | Medley |   | 04:05.61 |   |
| M |   | 400 |   | Free |   |   | 06:16.31 |
| M |   | 400 |   | Medley |   |   | 06:56.96 |
| M |   | 800 |   | Free |   |   | 12:53.11 |
| M |   | 1500 |   | Free |   |   | 24:49.42 |
| M |   | 400 |   | Free |   | 06:45.55 |   |
| M |   | 400 |   | Medley |   | 07:26.57 |   |
| M |   | 800 |   | Free |   | 15:01.74 |   |