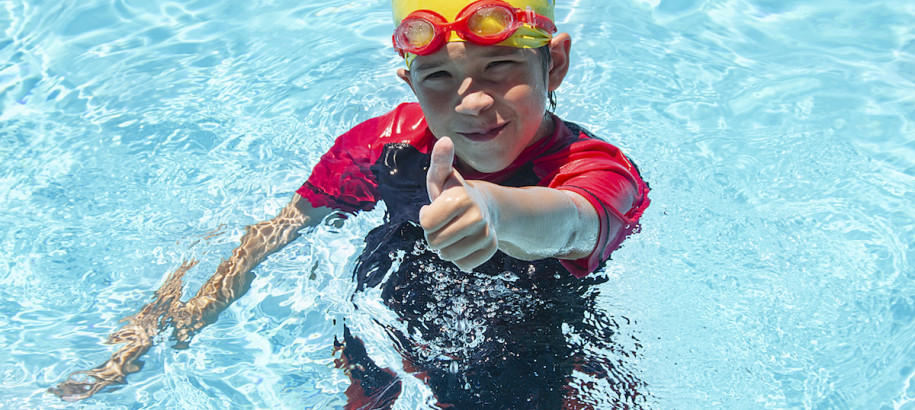 The new Membership Categories for 2020-21 Season are as below. 2019-20 Membership categories start from 1 October 2020 to 30 September 2021.
2020-21 Membership categories will be available from 1 October 2020. Please visit the 2020-21 Membership categories page for available Membership options prior to October 2020.
To register for Membership, visit MySwimResults.
*Please note: Swimming Clubs reserve the right to add additional fees to a Membership. For more information regarding Club fees, please contact the Club.
Membership Categories
Swimming WA Full Membership is for junior swimmers to senior swimmers (9 years +) who actively seek to swim all year round.

Included in this Membership:

Access to first class Coaches, Swim Instructors and Officials
Summer and Winter Almanacs
Swimming Australia Membership ($28)
Access to Swimming Australia Sanctioned Competitions (pool and Open Water Swimming Series)
Access to Swimming WA Sanctioned Competitions (pool and Open Water Swimming Series)
Monthly E-Newsletter "Western Swimmer"
Insurance
Westpac Summer League
SunSmart Splash & Dash Carnivals (9- 11 years old only)
Protection via Safe Sport Framework

Annual Membership $121

 

*Please note: Age of Member is based on age at the start of the 2020-21 season (1 October 2020 - 30th September 2021). If a Member is under 18 years of age, it is compulsory for a parent/guardian to sign up when completing the online entries process as a 'Parent/guardian Member'. 

Seasonal Membership is for Swimmers from our regional Clubs who's pools are only open during the summer months generally from November - April each season. 

Included in this Membership:

Access to first class Coaches, Swim Instructors and Officials
Summer and Winter Almanacs
Swimming Australia Membership ($28)
Access to Swimming Australia Sanctioned Competitions (pool and Open Water Swimming Series)
Access to Swimming WA Sanctioned Competitions (pool and Open Water Swimming Series)
Monthly E-Newsletter "Western Swimmer"
Insurance
Westpac Summer League
SunSmart Splash & Dash Carnivals (9- 11 years old only)
Protection via Safe Sport Framework

Seasonal Membership  $96

 

*Please note: Age of Member is based on age at the start of the 2020-21 season (1 October 2020 - 30th September 2021). If a Member is under 18 years of age, it is compulsory for a parent/guardian to sign up when completing the online entries process as a 'Parent/guardian Member'. 

Participation Membership

Transitioning through from Social Fitness for those who are
just entering into the world of competitive swimming this
sub category is aimed to help the Metropolitain Zones and
Regions build Membership specifically to support grassroots
growth. 

Included in this Membership:
• Zone/Region Qualifying meets
• Zone/Region Championships
• Zone Sanctioned meets
• Westpac Summer/Winter League
• Open Water Swimming Series
• SunSmart Country Pennants
• SunSmart Club Premierships
• SunSmart Splash & Dash Carnivals
• Regional Club Competitions

Participation Membership $75

 

Social Fitness

This sub category Social Fitness is designed to recruit
Members to our Clubs. Social Fitness are likely to be people
that are currently swimming in some kind of structured
format. This may include participants in a surf lifesaving Club,
a local pool squad programme, or a casual swimmer at an
aquatic centre. This Membership provides access to:
• Club nights and training
• SunSmart Country Pennants
• SunSmart Club Premierships

Social Fitness Membership $55

 

*Please note: Age of Member is based on age at the start of the 2020-21 season (1 October 2020 - 30th September 2021). If a Member is under 18 years of age, it is compulsory for a parent/guardian to sign up when completing the online entries process as a 'Parent/guardian Member'. 

Junior Dolphins 8 Year Olds

This Membership category is for swimmers aged 8 years old who are a Member of an affiliated Swimming Club. 

Junior Dolphins 8 years old have access to:

Junior Dolphins Carnivals
Sunsmart Splash and Dash Carnivals
Westpac Summer League (8/9 year old relays only)
Learn to Race Clinics
Club and Inter Club competitions  (Club Sanctioned Meets not available)
Official times at Club competitions (Club Sanctioned Meets not available)
A Junior Dolphins Pack with Gift

 

Junior Dolphins 8 Year Olds  $44

 

 

Junior Dolphins 7 Year Olds

This Membership category is for swimmers aged 7 years old who are a Member of an affiliated Swimming Club. 

Junior Dolphins 7 years old have access to:

Junior Dolphins Carnivals
Birthday E-Card
Club Events relevant to their age group
A Junior Dolphins Pack with Gift

 

Junior Dolphins 7 Year Olds  $22

 

 

Junior Dolphins 6 Year Olds

This Membership category is for swimmers aged 6 years old who are a Member of an affiliated Swimming Club. 

Junior Dolphins 6 years old have access to:

Junior Dolphins Carnivals
Birthday E-Card
Club Events relevant to their age group
A Junior Dolphins Pack with Gift

 

Junior Dolphins 6 Year Olds  $11

 

 

Junior Dolphins 5 Year Olds

This Membership category is for swimmers aged 5 years old who are a Member of an affiliated Swimming Club. 

Junior Dolphins 5 years old have access to:

Junior Dolphins Carnivals
Birthday E-Card
Club Events relevant to their age group

 

Junior Dolphins 5 Year Olds  FREE

   Coaches

The Swimming WA Coach membership category is available for all coaches working toward their ASCTA accreditation and all current ASCTA accredited coaches.  This membership category provides coaches with the opportunity to be aligned with the sport of competitive swimming in Western Australia.

 

Coaching Membership $20

 

Technical Officials

The Swimming WA Technical Officials membership is available for suitably qualified or aspiring Swimming WA technical officials, wherever they reside in Western Australia.

 

Technical Official Membership $6

 

Club Committee Members

Club Committee Membership ensures access to Member programmes and benefits. Club Committee Members are protected by insurance at any time when completing Club related activities, participating at the Club or travelling to and from Activities. You must be an active elected Member of a Club's Committee to hold this Membership

 

Club Committee Membership FREE

This category includes the three (3) groups of non-swimming Members in our sport;            

Club Presidents and Committee Members 

Swimming WA Club Committee membership ensures access to Member programmes and benefits. This Membership provides protection to a Committee Member at any time when working or traveling to and from Club activities.

Parents & Guardians

This applies to parents and guardians of children under the age of 18 who are registered with the Club. Parents and guardians with this membership are protected by insurance at any time when working or traveling to and from Club activities.

Please note: once a child turns 18, the parent/guardian has the opportunity to join as an Individual Member if they still require the services of Swimming WA staff.

SWA Life Members

Swimming WA Life Memberships are to acknowledge the dedicated and selfless contribution that these Members have provided to the sport of Swimming through volunteer service over an extended period of time. This Membership is awarded by the Honours and Awards Committee.

 

 

All Supporter Memberships are FREE

 

Swimming WA Individual Members category applies to any "natural person" aspiring to be a financial Member of the Association. This is a non-swimming category. 

 

Individual Membership $55

Open Water Swimming Series Member

To provide Open Water Swimming Series swimmers the opportunity to align with a Club and provide an incentive for swimmers to compete in more than open Open Water Swimming Series swim. 

These Members have access to:

All Open Water Swimming Series Events
Free entry to launch and presentation functions
Option to affiliate and train with a Swimming WA Club

Open Water Swimming Series Membership $44

 

Open Water Swimming Series Day Pass

This is a one off pass to an Open Water Swimming Event.

Payable for each individual round of Open Water Swimming.

Open Water Swimming Series Day Pass $22 + registration fee

 

 

WestSwim Membership is for swimmers aged 4 months - 12 years of age who are a part of our two Learn To Swim Schools Westswim Lakelands and WestSwim Craigie. 

This stage of a swimmers path is where the important skills of swimming are developed and nurtured to get swimmers ready for the transition into squad and competitive swimming in the future. 

Please visit the WestSwim website for more information on class times and lesson pricing at https://www.westswim.com.au/

The following family discount is available:

Third Child - 20% discount

Fourth Child - 50% discount

Fifth Child - 80% discount

Sixth Child  - FREE