07 October 2019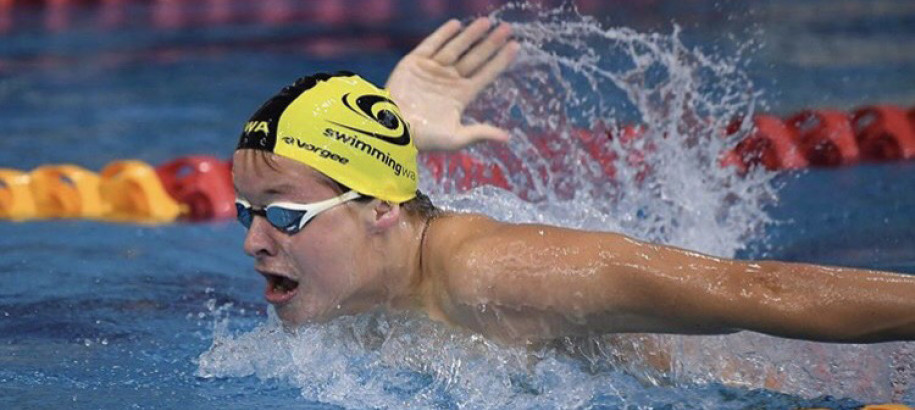 Team WA showed a persuasive and strong performance across the board and finished in 5th just behind New Zealand.
Crystal Edwards (UWA-West Coast, Michael Shaw)
Crystal had a stellar showing throughout the weekend in her last state team championships. Crystal scored a team high 70 points from 6 individual events. Not only did Crystal stand out in the pool, but she also was exceptional for the team. After being elected as the Team Captain, Crystal led the team valiantly, putting her teammates before herself ensuring the overall team success. Crystal will now go to Malaysia as part of Team WA. 
Adriano Todoro (UWA West Coast, Michael Shaw)
Adriano was the top point scoring male for the team. Following a stellar performance at the 2019 Swimming WA State Short Course Championships, Adriano once again stepped up on the national level, finishing with 3 podium places in the 14-15 years boys 400m Freestyle, 200m Breaststroke and 400m IM. Todoro is one to watch in the middle-distance events going forward.
Kyle Lee (Bunbury, Jason Evans)
Kyle continues to show that regional swimmers have what it takes to make it on the big stage. At his first state teams at the age of 17, Kyle looks as if he is timing his run at the right stage, going from strength to strength as those who once beat him fall behind. Kyle dropped big PB's in his 400 Freestyle and 200 Butterfly as well as a strong performance in the gruelling 1500m Freestyle on the final session of competition. Kyle will join Crystal in Malaysia this week before returning home to finish his Year 12 studies and starting preparation for a huge summer season in the pool and open water. 
Jordan Berryman (UWA West Coast, Ryan Spencer)
As one of the youngest competitors on the team, Jordan swam extremely well at her first ever State Teams. Jordan competed in 5 individual events and was a valuable asset to the team. Jordan was one of three Para athletes on the team, and yet again showed how successful the inclusion of multi-class events has been at State Teams.
The goal moving forward will be to get stronger across all age groups as we say goodbye to some valuable athletes who now age out of selection. However, the future looks bright and it is a very exciting time for age group swimming in our state!