01 December 2019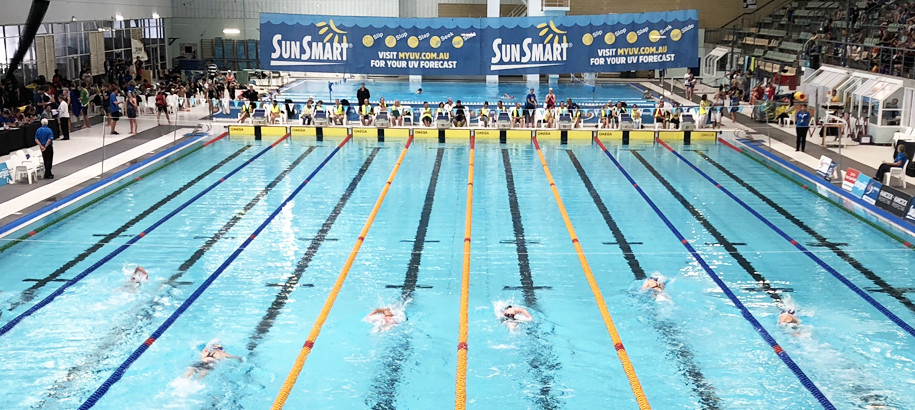 Swimmers, Coaches and Clubs from throughout the Swimming WA community converged on HBF Stadium today for the second day of the 2019 SunSmart Long Course Qualifying Meet. A total of 462 competitors from 26 Clubs took to the water today for the second day of fast long course swimming.
With the start of summer brings the heat, and it was clear the athletes in attendance turned it up a notch with an incredible PB percentage and countless state qualifying times being achieved across all clubs, you can't help but feel excited for the upcoming summer of Swimming. Some highlights from today's session.
Day 2 started with a bang in the Men's 200m Freestyle as Olympic hopeful, Ashton Brinkworth (UWA-West Coast, c: Mick Palfery, WAIS) exploded off the blocks to take the win in Event 14. Brinkworth who was in stellar form on Day 1 was in a class of his own throughout this race, turning at 100m in 53.84 and finishing in 1:51.86. Although Brinkworth was 3 seconds over his Personal Best, the time is extremely fast for this time of the season and is very promising with Olympic selection looming and Australia's 4x200m Freestyle team looking strong.
As well as the Olympic hopefuls in action this weekend has seen a new wave of young talent start to make a mark with Inez Miller (St Hilda's, c: Wendy Joyce) finishing first in the Women's 100m Backstroke. Miller has had an outstanding meet highlighted by a three-second Personal Best in the 100m Back as she finished in 1:06.78.
Excitement filled the stadium during heat nine of the Men's 200m Individual Medley as Alex Milligan (UWA-West Coast, c: Mick Palfery, WAIS), Hugh Moran (UWA-West Coast, c: Michael Shaw) and Tristan De Villiers (Breakers, c: Bud McAllister, WAIS) went head-to-head. In true Milligan fashion, the race didn't start until the Breaststroke portion of the race where he turned up the heat. Unfortunately for Milligan, Moran was ready for the challenge and dominated the last 50m to take the win in a time of 2:10.60.
Unfortunately, the Women's 400m Individual Medley was not as close as the Men's 200m Individual Medley as Lily Beste (Rockingham, c: Brooke Kemp) took control from the start. Beste who has dominated this race on the state level for the past 18 months once again showed her incredible talent in her last event of the Meet. Beste's full force was on display throughout the Breaststroke leg of the race where she looked long and strong. Much like many of WA's Age Group Champions, there is no doubt Beste will be prominently featured throughout the summer in the lead up to the 2020 Georgina Hope Foundation Australian Age Championships in April.
After another successful Meet, the Swimming WA community now turns its attention to the 2019 Asia-Pac Super Splash with Swimmers from China, Thailand, Singapore, Malaysia and Australia set to compete in the two-day international competition. The event will provide many swimmers with their first opportunity to represent their Club, Country and Continent in an exhilarating race format which will feature swimmers aged 9 years to Open.
The competition is a part of a new initiative formed by Swimming WA with assistance from the Department of Local Government, Sport and Cultural Industries to create a sports development relationship with our neighbouring nations.
The event will be different from a normal swim Meet, as athletes will enter as either team Aussie or team Asia and compete for points throughout the Meet. Premium Entries close on Monday 3 December, so enter now to ensure your place in history.
For more information, please visit https://wa.swimming.org.au/competitions-1/pool-meets/asia-pac-super-splash
Please click the link below for today's results.