02 September 2019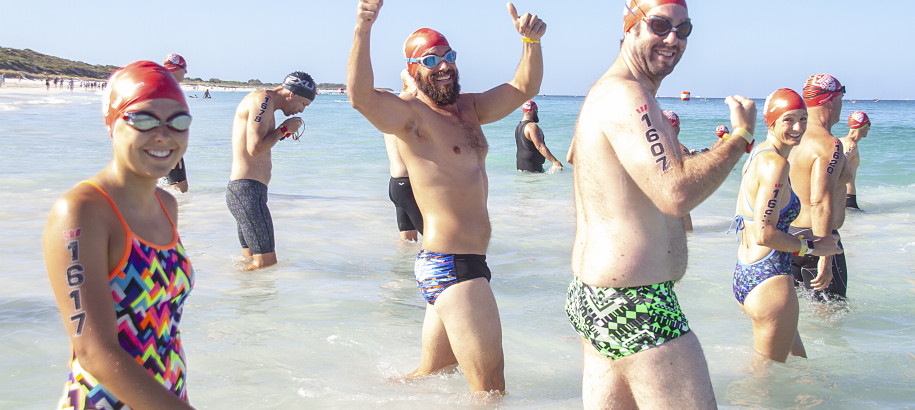 2019/20 OWS Series Registrations Now Open
Spring is upon us and with Summer fast approaching, registrations are now open for the 2019/20 OWS Series.
Some of the key dates to watch out for this season include:
Saturday 26 October – Round 1 Coogee Beach.
Saturday 23 November – State Open Water Championships and Club Premierships to be held at the Rockingham Foreshore.
Sunday 5 December – Round 5 Town Beach Mandurah Teams Event.
Sunday 26 January – Australia Day Sorrento Beach.
Monday 2 March – Final Round and season Windup at Scarborough Beach.
To find out more and to Register go to the OWS Website. Once Registered, like us on Facebook and follow us on Instagram to ensure you don't miss a beat and come swim with us this Summer.
Round

Distances

Start time

Round 1 Coogee

Saturday 26 October 2019

500m, 1.25km, 2.5km, 5km

0730

Round 2 Cottesloe

Saturday 2 November 2019

500m, 1.25km, 2.5km, 5km

0730

Round 3 Busselton

Saturday 16 November 2019

500m, 1.25km, 2.5km, 5km

0730

Round 4 Rockingham

2019 Open Water State Champs

Club Premiership Round

Saturday 23 November 2019

500m, 1.25km, 2.5km, 5km, 7.5km, 10km

0800

Round 5 Mandurah

Sunday 8 December 2019

Splash & Dash, 500m, 1.25km, 2.5km, 5km

(3x1.25km Team)

0730

Round 6 Mullaloo

Saturday 28 December 2019

500m, 1.25km, 2.5km, 5km, 10km

0730

Round 7 Koombana Bay

Sunday 5 January 2020

Splash & Dash, 500m, 1.25km, 2.5km, 5km, 7.5km

0730

Round 8 Australia Day – Sorrento

Sunday 26 January 2020

Splash & Dash, 500m, 1.25km, 2.5km, 5km, 10km

0730

Round 9 Shorehaven

Sunday 2 February 2020

Splash & Dash, 500m, 1.25km, 2.5km, 5km

0730

Round 10 Scarborough

Monday 2 March 2020

(Public Holiday)

500m, 1.25km, 2.5km, 5km

0730

SWA Foundation Diamond Mile

Harvey Dam

Sunday 15 March 2020

400m, 800m, 1.6km & 3.2km

0800