27 July 2020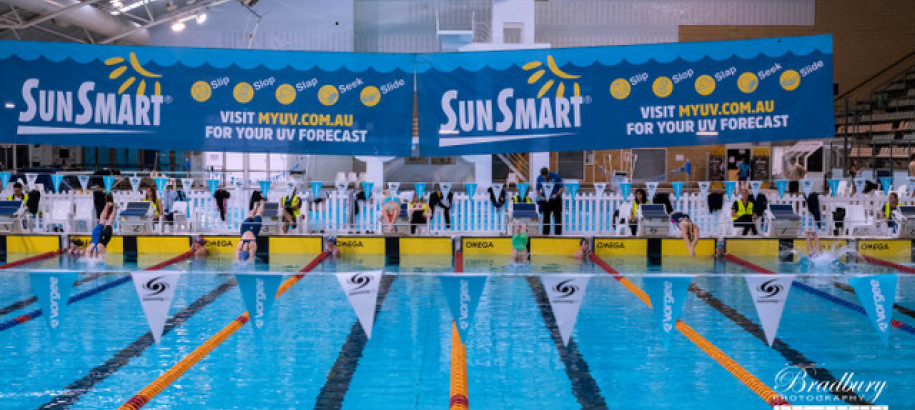 The 2020 Swimming WA Short Course Season started with a bang this weekend with over 450 competitors taking to the water at HBF Stadium. Although the COVID-19 Pandemic has caused major disruptions to the 2020 plans, Swimming WA members were ecstatic to be back in action albeit in a slightly different setting.
It seems as if the Swimming WA community has come back stronger and reinvigorated with an impressive PB rate throughout the meet. A promising sign for all as racing commences in this post COVID world.
In what would have been the first day of the Tokyo Olympics Swimming programme, it was fantastic to see some Olympic hopefuls in action including the 2020 Swimming WA Age Swimmer of the Year, Joshua Edwards-Smith.
Edwards-Smith raced a number of his pet events, including the 200m Backstroke where he was just outside his personal best, an incredible effort given the time of year and the training disruptions over the past months.
With just under a year until Tokyo 2021, athletes across the state are ramping up their preparation. Thanks to the hard work of Western Australians across the State, the COVID restrictions have allowed events such as today possible, therefore allowing WA athletes greater opportunities to succeed.
Swimming WA would once again like to thank our wonderful Technical Officials who work tirelessly to ensure the success of events such as this weekend. The Officiating community in Western Australia is the best in the country and without their ongoing support, Swimming WA would not be able to continue to prosper.
With the 2020 Swimming WA Short Course Season Opener concluding, Swimmers and Coaches will now reassess and turn their focus to the upcoming Short Course Season which will culminate with the 2020 Swimming WA State Short Course Championships and the 2020 Swimming WA Junior Short Course Championships, in September. For more information, visit the Swimming WA website.