16 June 2020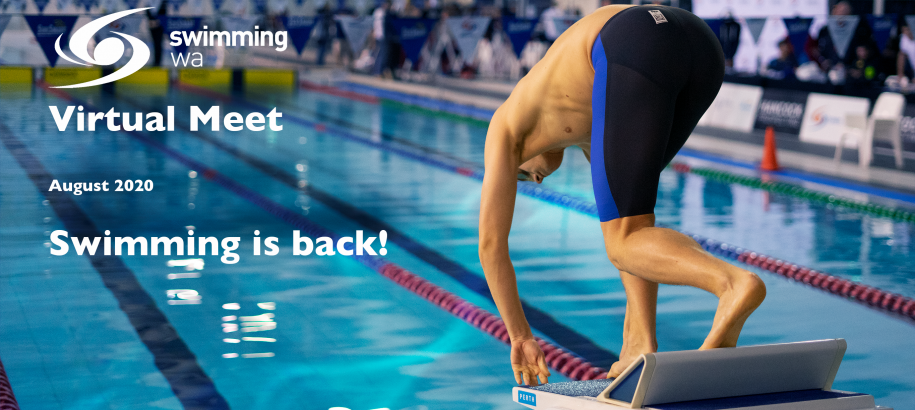 Swimming WA is pleased to announce an exciting and innovative competition format that will allow athletes an opportunity to compete in a post COVID-19 world.
Through the tireless work of Chris McMillian from My Swim Results and the Swimming WA Re-ignition Working Group, Clubs will have the opportunity to compete in the first ever Swimming WA Virtual Meet.
Although the world has changed immensely over the past months, Swimmers, Coaches, Officials and Volunteers will be treated to a sense of familiarity as we return to competition. This competition will double as an opportunity for athletes and coaches to reassess their fitness levels and set goals for the coming season.
All Swimming WA clubs are invited to register their interest via, https://www.myswimresults.com.au/CalendarEvent.aspx?ID=AUS|936
With any further questions or advice on how to run this meet, please click here.