28 March 2022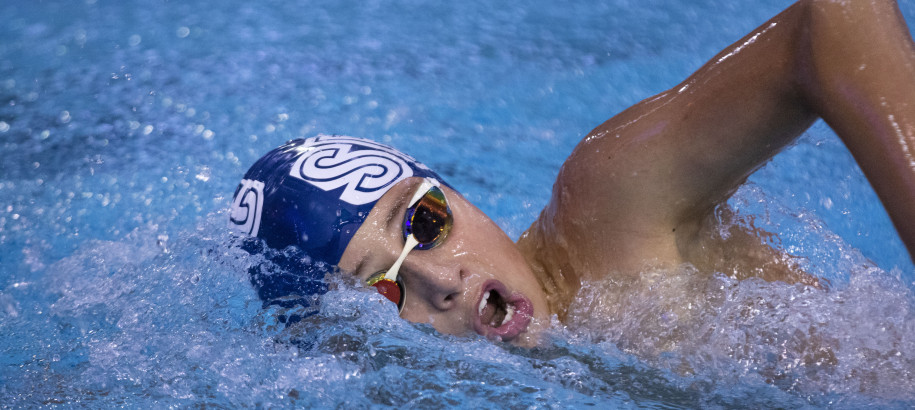 2022 Hancock Prospecting WA Junior Long Course Championships – Recap  
What an incredible three days of racing at HBF Stadium!
The 2022 Hancock Prospecting WA Junior Long Course Championships took place from March 25-27th at HBF Stadium, and we witnessed incredible performances.
This included a staggering seven records tumbling across WA and Australian Age categories!
Not only did our swimmers put on a show, we also saw our parents, coaches, officials, volunteers and clubs act with remarkable patience, understanding and support in helping us run this meet under the new 500-person capacity restrictions from the WA State Government and venue guidelines.
While we couldn't have our usual number of spectators in the stands and many parents, family members and friends weren't able to watch their loved ones compete in person, many did the right thing by live streaming the Championships on Swim TV from home our outside the pool venue.
By doing so, they helped us sustain our capacity limit below 500 people, and kept our attendees, venue and events safe. We can't thank you all enough for this and we're pleased to say that these restrictions will cease from mid-April.
Now, on to the recap of the racing!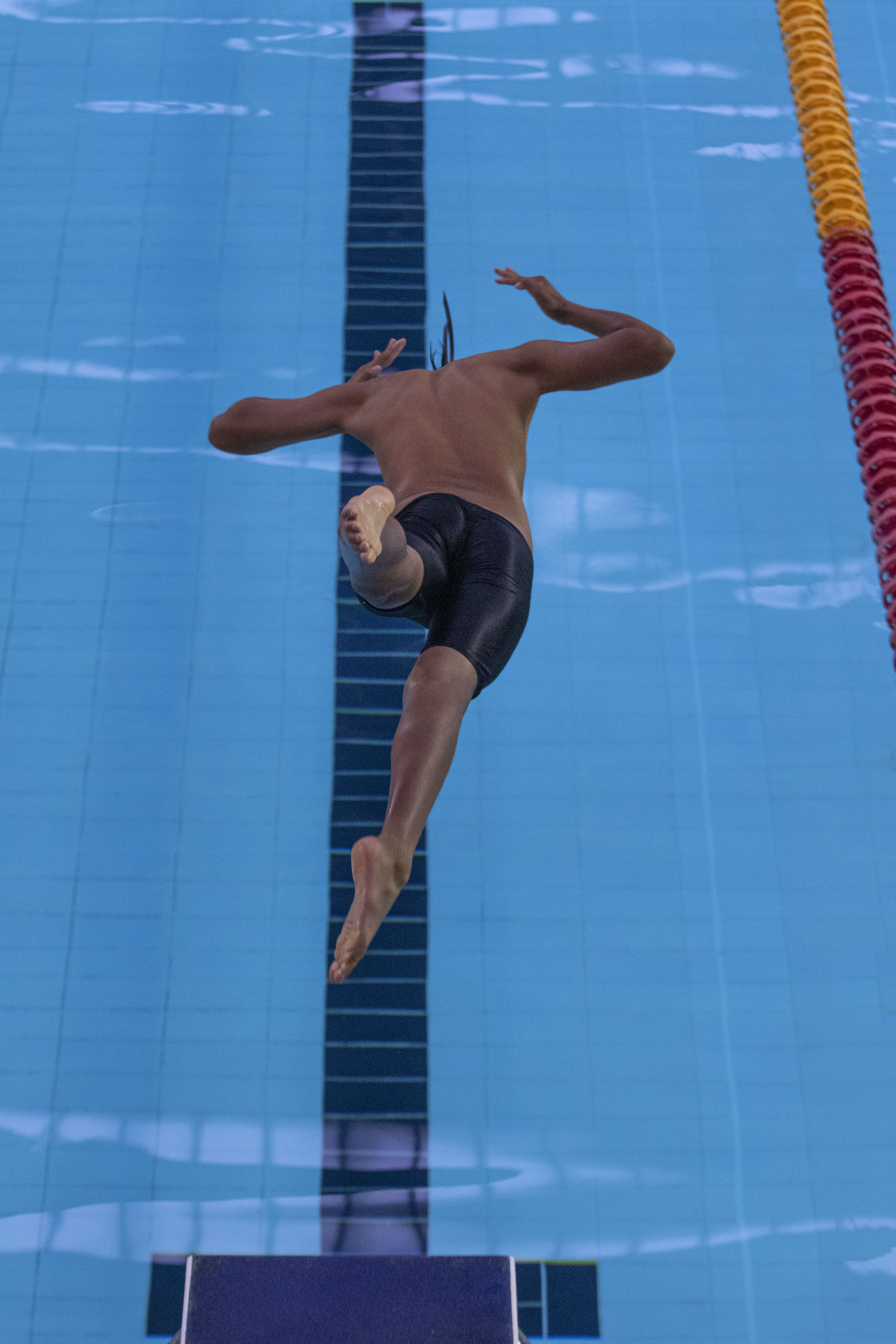 All action shots supplied by our professional photographer, Steven Powell from The Nomad Company.  Visit thenomadcompany.com.au to snag high-definition snaps!
Records
Over the course of the weekend, we had a total of seven records broken!
On Friday night, Aldrich Frederic (11yrs) of South Lake Dolphins clocked 1:00.55 for the Boys 11yrs 100m freestyle. This remarkable time broke the 11yrs WA All Comers, WA All Time and WA Residential Record.
The WA All Comers record was previously 1:00.82 held by Ruijie Zhou, an international swimmer set back in December 2019, while the WA All Time and WA Residential records of 1:01.83 were previously held by Jackson Anderson of St Hilda's, set back in April 2009.
Frederic went on to claim two more records on Sunday, breaking the Boys 11yrs 200m freestyle WA All Time and WA Residential records, previously held by Jack Wilson in a time of 2:17.12 set in October, 2013.
In a lucky coincidence, Jack Wilson, now swimming for North Coast and one highly decorated swimmer, announced the medallists on Sunday and was the first to shake Aldrich's hand after he claimed his records!
Congratulations Aldrich and to South Lake Dolphins Coaches, Dorian Gandin and Stefano Di Bernardo, take a bow. You are doing an incredible job with this talented young man!
Another stand out swimmer from this meet was 13-year-old Alexey Ulupov from Kwinana Swimming Club, coached by Lucky Weerakkody.
There's breaking records, and then there is obliterating records. It's safe to say that Alexey preferred the latter option!
On the Saturday, Alexey recorded a time of 50.22 in the 50m backstroke, which was an Australian Age MC S5 13yrs/U record by an unbelievable 25 seconds. However, it was unofficial due to recording the time in a mixed gender event.
Luckily, Alexey was afforded the opportunity to swim the event again on the Sunday as a time trial, competing in a single gender event and by himself. Amazingly, he recorded a faster time of 49.52 seconds, lowering his time again to officially topple the record of 1:15.36 previously held by Jacob Ray (NSW), set in November 2003.
Considering that previous record stood for nearly 19-years, we are pretty confident this new record from Alexey will stand until he is old and grey!
His record smashing didn't stop there, however. On Sunday afternoon, Alexey lowered his own Australian Age MC 13yrs/U S5 record for the 50m freestyle, setting a new personal best time of more than four seconds, from 52.68 down to 48.50 seconds!
Alexey will be swimming in five events at the 2022 Australian Age Championships in the 50m, 100m & 200m freestyle, along with the 50m & 100m backstroke. Given his amazing performances across the weekend, Alexey will look to carry this incredible momentum on to the national stage!
He will also be competing in the 2022 Australian Para Swimming Championships, where he has qualified in the Open events of 50m & 100m backstroke. Best of luck to you Alexey and congratulations to yourself and your coach Lucky on your stunning performances over the last three days!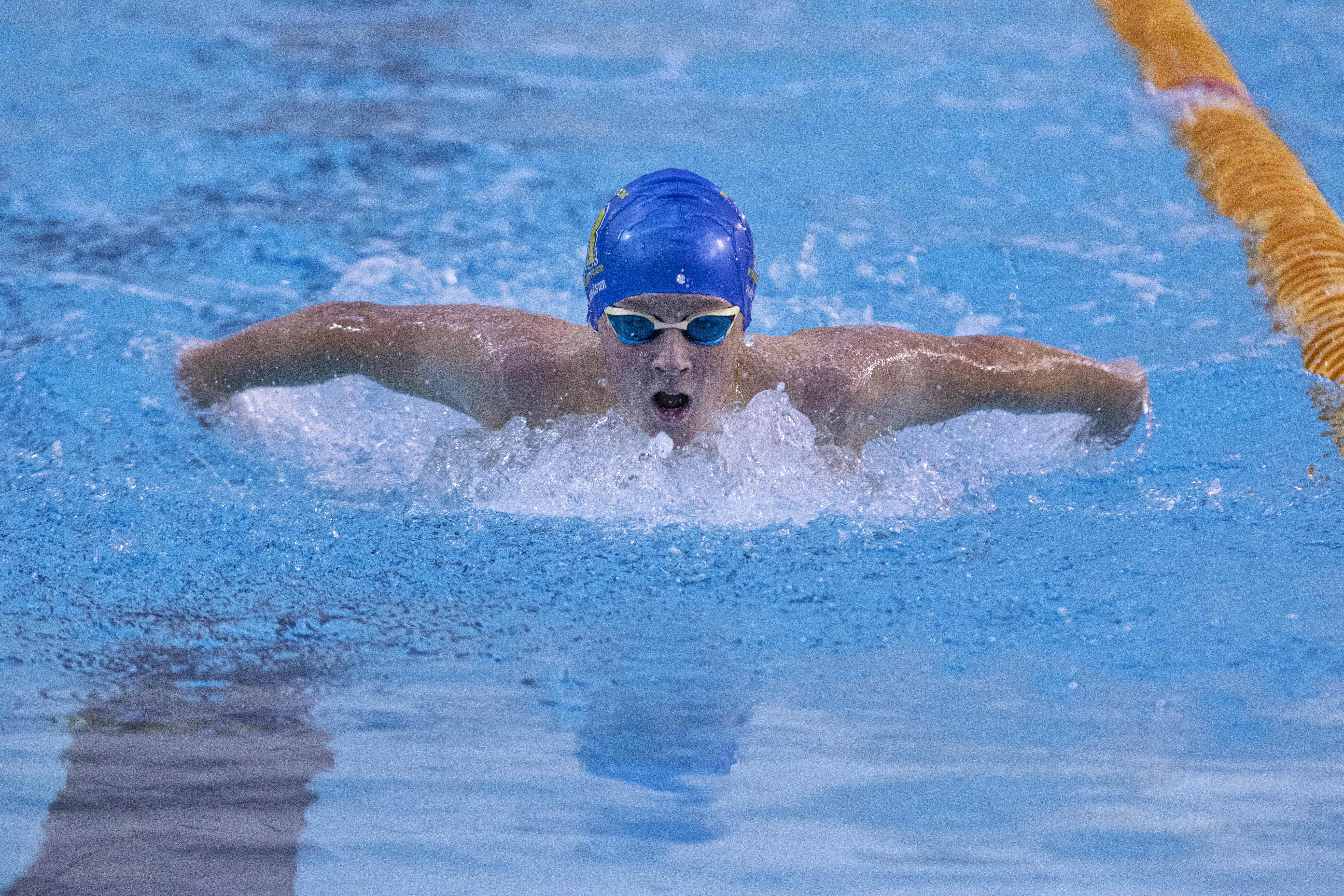 Club Medal Count
Well done to all 52 clubs who competed!
South Lake Dolphins had an exceptional meet, topping the medals board with 16 gold, two silver and five bronze.
Recent A-Grade Club Premiership winners, Westside Christchurch Aquatic, finished second overall, claiming 12 gold, 13 silver and nine bronze. Rockingham Swimming Club took third, with 12 gold, five silver and eight bronze.
Taking home the most medals out of all clubs was Southside Penrhos Wesley with 37 medals in total! This included 10 gold, 17 silver and 10 bronze.
Want to see the total medal count between clubs for both boys and girls? Click on the PDF link below!
Gold Medal Hauls
Numerous swimmers took home huge hauls of gold medals! We wouldn't be surprised if you all have back pain from lugging these around! 
Aldrich Frederic, 11yrs – South Lake Dolphins - 10 gold medals.
Aaden Kettle, 10yrs - Guildford Kalamunda - seven gold medals.
Charlie Spencer – 13yrs - Westside Christchurch Aquatic – seven gold medals.
Tadhg Smith – 12yrs - Breakers Swim Club - seven gold medals
Jessica Bourke  - 12yrs - Claremont Aquatic - four gold medals  
Madison Lewis – 9yrs – South Lake Dolphins – six gold medals
Mia-Maria Gstaettner – 10yrs – Rockingham – six gold medals
Eli Hickman – 11yrs – South Shore – five gold medals
Telarriah McGrath – 12yrs – Moora Swimming Club – four gold medals
Ella Rayner  - 12yrs – Breakers Swimming Club – three gold medals
Alexey Ulupov – 13yrs – Kwinana Swimming Club – three gold medals
To all medallists and competitors, you all performed brilliantly and we want to send our congratulations to all coaches, clubs and parents that are providing such astounding support to our junior athletes. 
Want to see our complete list of all medallists from the 2022 Hancock Prospecting WA Junior Long Course Championships? Click on the PDF link below!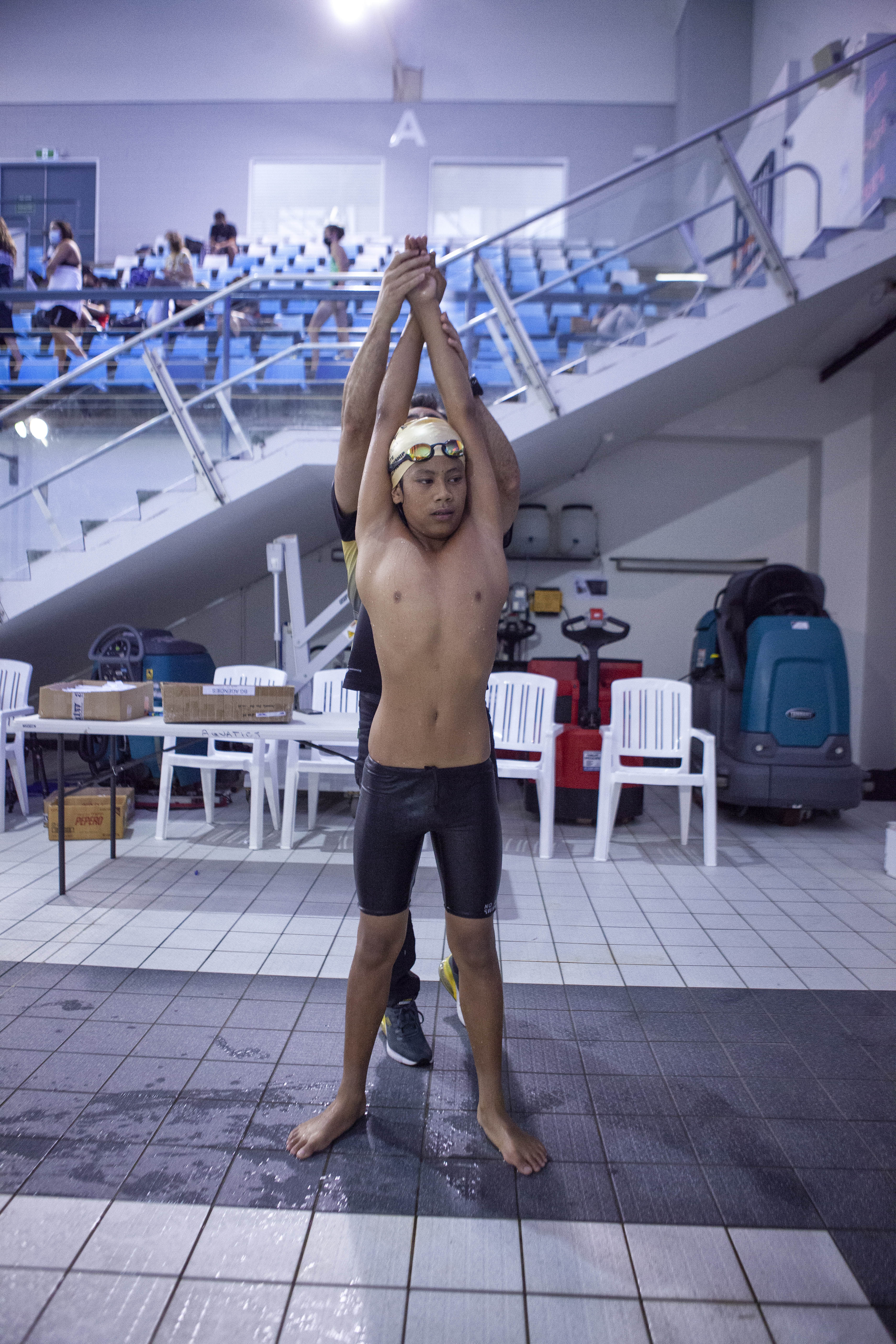 A huge congratulations to all 596 swimmers and 52 clubs who competed. You all performed exceptionally well and we want to send a big thank you to all parents, guardians and spectators for acting responsibly to help us manage the 500-person capacity limit.
To all our volunteers and officials, we could never run events like this without your hard work and dedication. Thank you so much for all the support you provided to this event and also our next generation of swimmers.
We also want to recognise our sponsors below, who were the backbone for successfully running the 2022 Hancock Prospecting WA Junior Long Course Championships.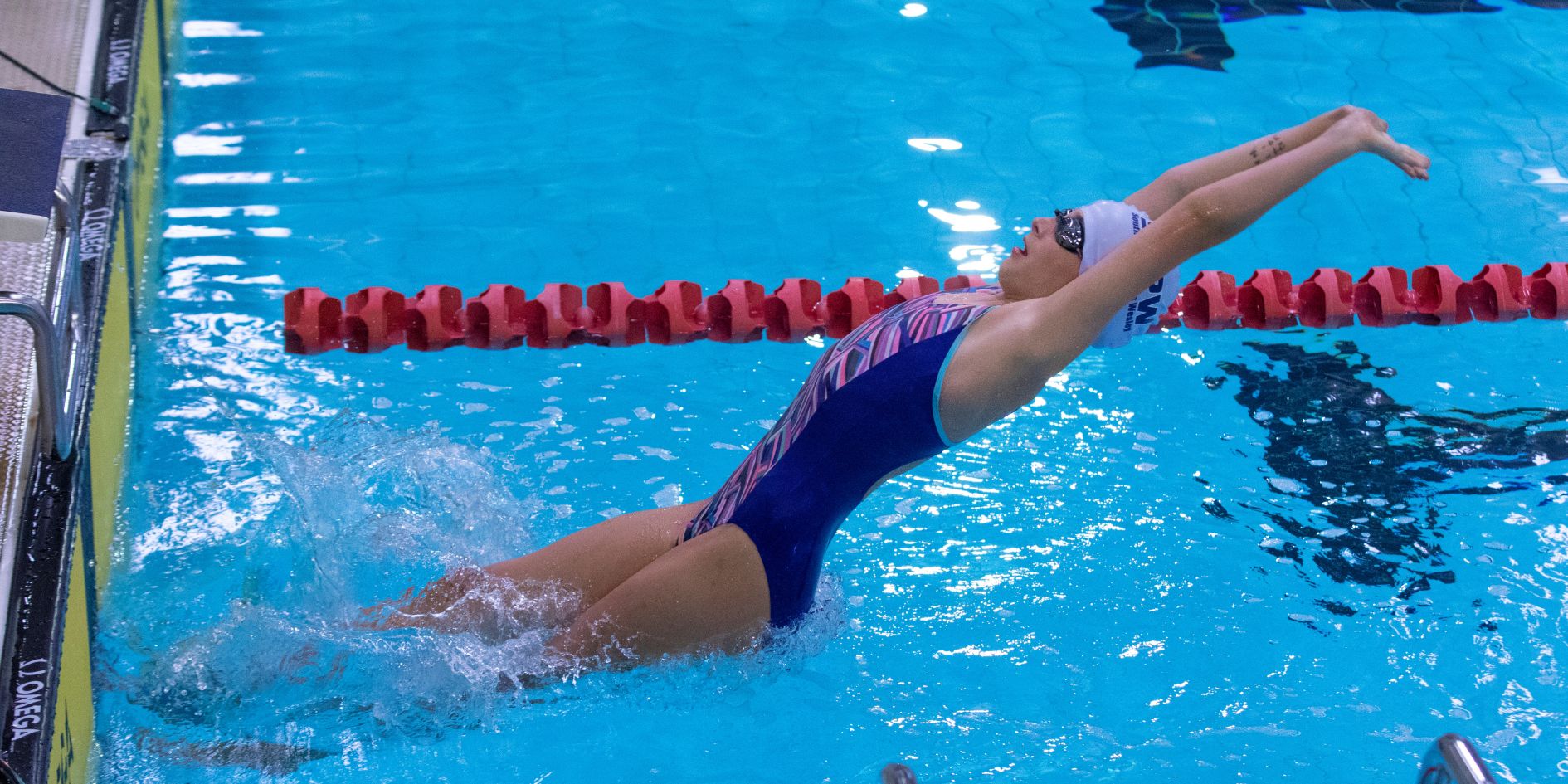 Our Sponsors
Our Principal Partner, Hancock Prospecting, has been supporting swimming in WA for 30 years and is proud to support Swimming WA in ensuring swimming is an essential part of the Western Australia way of life.
Swimming WA is a proud supporter of the Fuel to Go & Play message and promoting a healthy lifestyle with the support of Healthway. Club's all over the state are continuing to improve their nutrition as we move towards a healthier future. Don't forget, to be your best in the pool, fuel up with fruit, water and vegetables!
Thanks to Aqua Technics, WA's premier fiberglass swimming pool company for proudly supporting Swimming WA events and swimmers, along with the WA State Government through the Department of Local Government, Sport and Cultural Industries.
Huge thanks to our valued media partner, Nova 93.7, for their continued support of Swimming WA and to the team at New Town Toyota for keeping us on the road by supplying Swimming WA with the best vehicles! To know more about how to get the best New Town Toyota deal, please contact Swimming WA and we'll put you in touch and ensure the best deal possible.
We also need to thank BG Agencies, longstanding provider of Swimming WA medals and trophies. The WA-shaped medals they provide look fantastic!