08 October 2019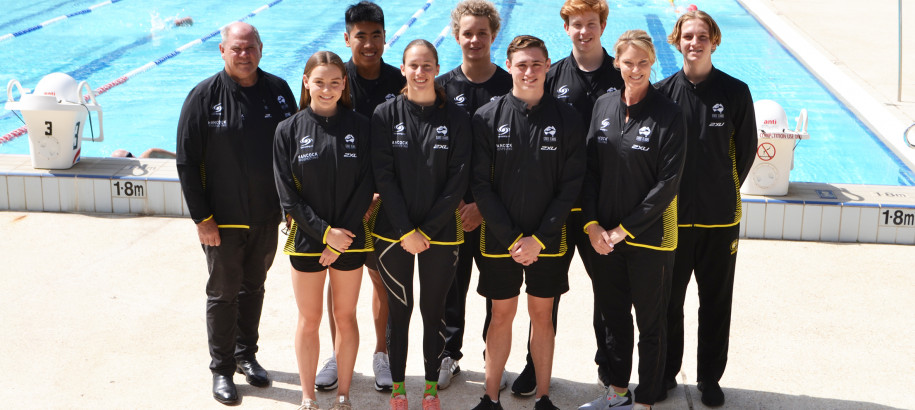 Swimming WA is pleased to announce a 7-athlete strong team to represent Western Australia in Kuala Lumpur, Malaysia, at an international training camp on the 8 - 13 October 2019.
The training camp is a part of a new initiative formed by Swimming WA with assistance from the Department of Local Government, Sport and Cultural Industries with the intention of creating a sports development relationship with our neighbouring nations.
The programme objectives are:
Opportunity for emerging WA athletes to represent their state.
To expose WA's emerging swimmers, in the target age range, to the experience of travelling internationally and preparing in a foreign environment, which mirrors the routines of the Australian Dolphins team. It is a unique opportunity to gain a preview and develop the skills for what lies ahead as swimmer's progress through their career.
To benefit from the experience of self-management and exposure to competitive training (in the camp environment) for a week under the guidance of one of Australia's most experienced national coaches.
Consisting of 5 males and 2 females, the squad includes rising star Joshua Yong (UWA West Coast, c: Michael Palfery, WAIS), who had a breakout performance at the 2019 FINA Junior World Championships in Budapest, Hungary. Yong earned selection for the Australian team based on his stellar showing at the 2019 Hancock Prospecting Australian Age Championships and has highlighted his name as one to watch in the men's sprint breaststroke for years to come.
The athletes will have the pleasure of learning from one of Australia's leading coaches, as Swimming WA Head Coach Leigh Nugent will be leading the training camp in Malaysia. Nugent has been working closely with Swimming WA athletes for the past 4 years and will provide the next generation of stars with a wealth of knowledge and experience on how to travel and perform on the highest level. Nugent will be supported by team coach Brooke Kemp (Rockingham Swim Club).
Congratulations to all swimmers and coaches who have been selected. The Swimming WA community wishes you success for the training camp and looks forward to watching you progress over the coming months and years.