21 April 2023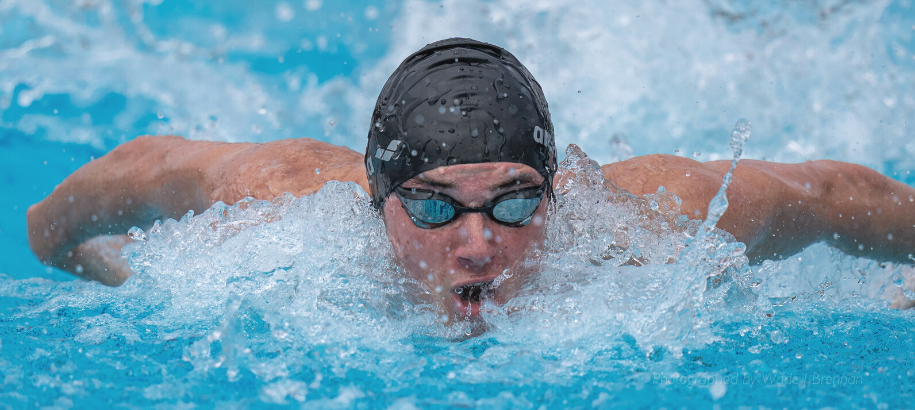 The final night of the Australian Swimming Championships ended with a bang! Among the highlights were some incredible performances from our Western Australian athletes.
Joshua Yong (UWA West Coast/WAIS) continued his Breaststroke medal strike, winning Silver in the Men's 50m with a time of 27.84.
Alex Saffy S10 (Bunbury/AIS, c: Martin Roberts) put on an outstanding performance to win Bronze in the Men's 100m Butterfly Multi-Class with a fast time of 57.46. The Bunbury Bullet beat his pervious time from last year's Para World Swimming Championships in Portugal. Saffy has secured his spot on the Australian Dolphins team to compete at the 2023 World Para Swimming Championships in Manchester, UK among 26 other athletes that we announced last night.
Alyssa Burgess (Arena, c: Simon Redmond) delivered an outstanding performance, finishing fourth in the Women's 200m Backstroke, just outside third place by only half a second. Iona Anderson (Breakers/WAIS) was also one to watch, finishing eighth in the Backstroke A-Final. In the Age Final, Tiana Forrestal and Rosie Wilson pushed through together and finished seventh and eighth respectively.
Adriano Todoro (Scarborough Beach, c: Cam Hawthorn) proved his prowess in the pool, finishing in the top ten of the Men's 400m IM, touching at 4:37.15.
Rosie Wilson (North Coast, c: Ian Mills), after her amazing performance in the 200m Backstroke, went on to compete in the Women's 1500m Freestyle and finished in the top ten of Australia. Amazing achievement!
Harrison Hynes (Southside Penrhos Wesley, c: Nick Watkins) finished eighth in the Men's 100m Butterfly Age Final.
Sean Alcorn (Peel Aquatic, c: Zoe Baker) finished fourth place in the Men's 200m Butterfly B-Final with a time of 2:04.36. Neeve Fasher (St Hilda's, c: Deb Jones) finished seventh in the Women's 100m Butterfly B-Final, ahead of Kate Baxter (8th).
In the relays on Tuesday, it was a delight to see Southside Penrhos Wesley in the Men's 4x100 Medley with Jett Walker, Joshua Agnihotri, Harrison Hynes and Tyrone Crees.
A huge applause goes out to all the amazing swimmers, coaches, volunteers and officials who poured their hard work and dedication into this year's Australian Swimming Championships. Best of luck to Alex Saffy and the Australian Dolphins team for when they head over to Manchester in July. You all make WA very proud!