12 September 2023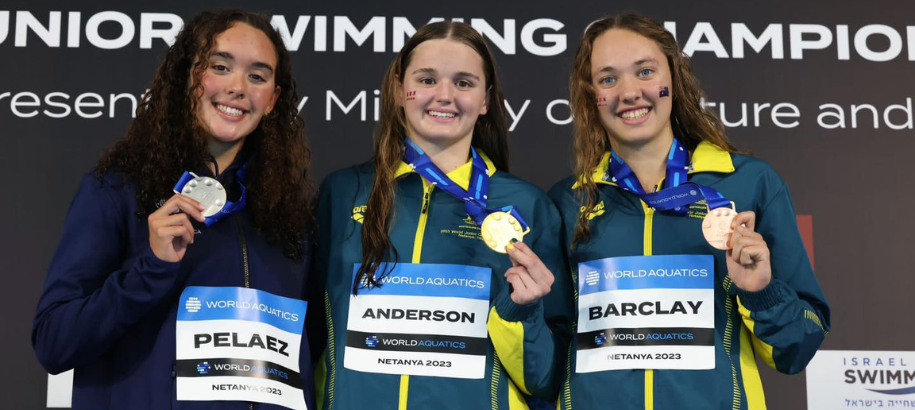 WA's Backstroke Queen, Iona Anderson (Breakers/WAIS) competed in the women's 50m backstroke on Saturday night at the 2023 World Aquatics Junior Championships held in Israel from September 4-9. With the eyes of our swimming community upon her, Anderson's dash secured her with a gold medal and a personal best time of 28.01.  
Earlier in the week, Anderson's performance in the 100m backstroke was nothing short of impressive, clinching a silver medal and breaking the minute with 59.88. The World Aquatics Junior Championships brought together over 600 swimmers from across the globe, all competing for the title of world champion.
Australian Dolphins debut, Johann Szymanski (Highlanders, c: Ryan Steenkamp) also took to the international stage in Israel. The 18-year-old competed in three huge events over the week - 400m, 800m and 1500m freestyle. The championships have been an amazing experience for Szymanski and it's fantastic to see him competing against the world's best for the first time.  
Anderson and Szymanski's achievements at the 2023 World Aquatic Junior Championships will undoubtedly be an inspiration throughout the state and serve as an experience of a lifetime.
For full results from the World Aquatics Junior Championships, click here.