10 March 2023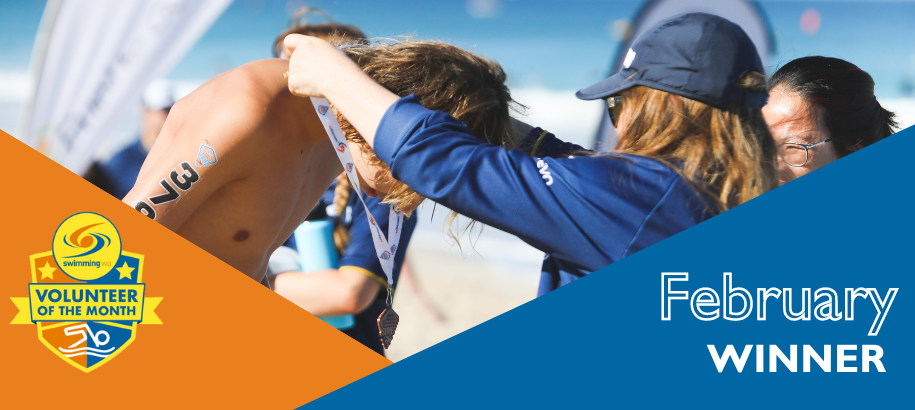 We are proud to announce that Anna-Lise Murch from Busselton Swimming Club has been named the Volunteer of the Month (VOTM) for February 2023.
"Under the guidance of Anna-Lise as President of Busselton Swimming Club, the club has improved in every aspect of its functioning. She has created and maintained a new high-quality committee and made new and bold changes to the processes of the club. Anna-Lise has completed a full re-write of club policies, including new policies to improve access and participation, code of conduct, club member safety, well-being and cyber safety recommendations. Not only has she written the policies but has been active in implementing them immediately to ensure that all club members understand and are responsible for being respectful and responsible members of our club."
"Anna-Lise has demonstrated integrity in all aspects of her communication within our club but also in the outside swimming community. She has navigated many challenging situations regarding lane hire, venue issues, social media control, event organization and behavioural standards of the club all with great skill, sound ethics and transparency. Anna-Lise is selfless and able to maintain an objective standpoint when charged with decision making and works on all levels for the benefit of the sport. Whether it is a prospective young member/parent all the way to giving her time and energy to chairing the Southwest Region meetings. Anna-Lise also managed the South West Development Team camp in Perth following the Country Championships in January. All participants on the camp not only enjoyed the range of activities provided but felt safe and cared for under her supervision."
"Anna-Lise has excellent management and delegation skills and has managed the future planning of the club. Through collaboration much has changed and improved from our club and the results in terms of membership numbers and success at States, Nationals and the Open Water Series are attributable to Anna-Lise's service to the committee and club. Anna-Lise has led our 100 swimming members to one of the most successful years in the history of BSC, with 4 performance squad swimmers qualifying for the recent National Open Water Championships and 8 swimmers qualifying for the National LC Championships this April."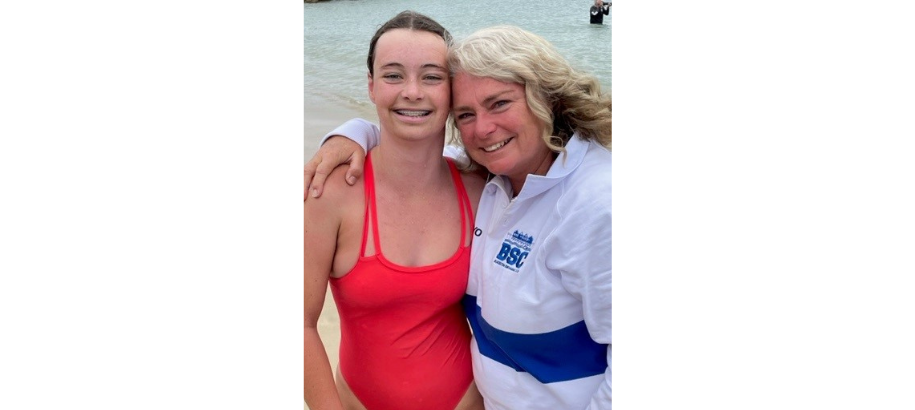 Please join us in congratulating Anna-Lise on this well-deserved honour. If you have someone like Anna-Lise at your club, nominate them for March Volunteer of the Month - our second last VOTM for the season!