09 August 2019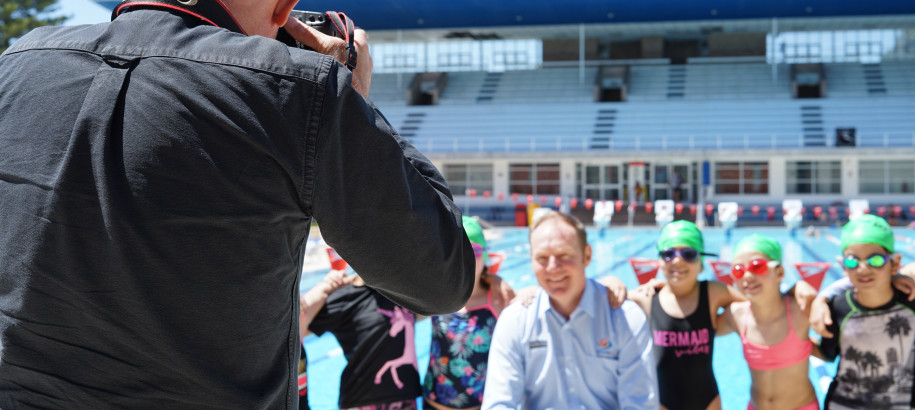 Swimming WA is seeking photographs from Clubs and Members to include in the 2018/19 Annual Report. We are looking for images from the Summer 2018/19 and Winter 2019 seasons, that hark back to the Swimming WA values and strategic pillars in look and feel. Images should embody the core Swimming WA values of;
Courage;
Inclusion;
Excellence;
Passion;
Strength and;
Empathy.
Adhering to these values, successful images will show a variety of Members, featuring the following themes
Participation
All images in this theme should showcase the following aspects;
Multiple participants in out of water imagery;
A focus on fun & comradery in in-water imagery;
Diversity - age, race, gender;
People smiling, laughing, having fun;
Team-mates & parents congratulating and supporting swimmers and;
Supporters and Coaches cheering.
Competition and Elite
All images in this theme should showcase the following aspects;
Strength;
Success;
Athleticism;
Teamwork and;
Focus.
Photograph's selected for the Swimming WA Annual Report should avoid the following;
Brands that do not sponsor Swimming WA;
Capturing children whose parent/guardians have not consent to the sharing and public publication of the photographs with Swimming WA (consent available below);
Images that not adhering to the Swimming WA 'Imagery Rules' (for reference, see below);
Being out of focus or with low-resolution quality (min 150ppi);
Failing to evoke emotion or tell a story;
Lacking a focal point;
Being too dark or using only monochrome colour schemes.
For inspiration, view the Swimming WA past Annual Reports. Not all images featured in the Annual Report will be selected from the submissions received. Submission close 31 August 2019.
Please submit your submissions to waswim@wa.swimming.org.au. Owners of selected images will be notified that their images have been selected prior to the Swimming WA AGM in October.