21 February 2023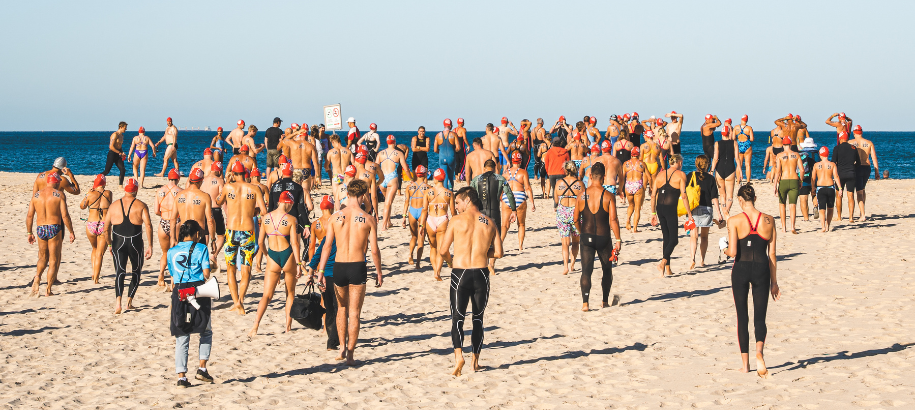 Over 350 swimmers gathered for the ninth round of the Open Water Swimming Series, which featured a point-to-point concept involving multiple races across different beaches in Perth.
The event was made up of four different races, each varying distances, including a 500m dash at Scarborough Beach, 1.25km swim from Peasholm Beach to Scarborough Beach, 2.5km swim from Floreat Beach to Scarborough Beach and finally, a challenging 5km swim from City Beach to Scarborough Beach.
This event was made possible thanks to the generous support of New Town Toyota, one of the event's sponsors. Their contribution helped to make the event a massive success with a fantastic atmosphere.
Additionally, we would like to thank Wase timing, RD Events, HMP, Scarborough Beach Surf Life Saving, Scarborough Beach Swimming Club and Riverton Aquanauts Swimming Club for all their help. Many volunteers gave up their time to assist us and we couldn't thank them enough. Our officials Caron Bennier, Trevor Verran, Steve Jones, Ray Pearce, Debra Doody, Fiona Christie, Michelle Horsham and Gregory Wilson put in a huge effort to make sure the event ran smoothly.
Aussies in Action Sports Photography took some amazing shots at City to Scarbs. All the images from the day can be found here.
Our last event for the season is coming up next month! Join us at the Marina Mindarie for our tenth and final round. Register now!