13 April 2022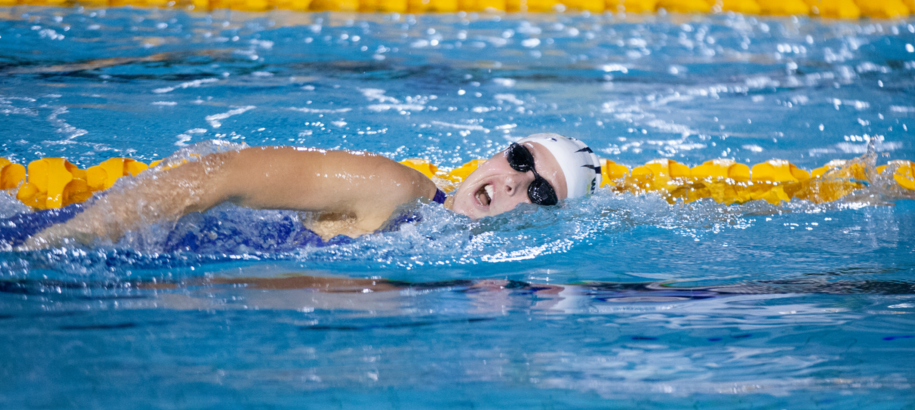 Not only did 18-year-old Tegan Reder accomplish her short-term goals at the 2022 Australian Para and Australian Age Championships, she exceeded them!
The visually impaired Multi-Class swimmer (S11) was determined to take home her first national gold medal in the Girls 17-18yrs 100m breastroke. Not only did Reder achieve her dreams and claim gold, she also added the 50m breastroke gold to her name a day earlier in a personal best time of 42.42 seconds!
To put icing on the cake, the psychology student also snagged a silver medal last night in the Australian Para Swimming Championships in the open category Women's 50m breastroke, while also claiming bronze in the Girls 17-18yrs 50m freestyle. Her incredible performance means she walks away from the championships with a medal of every colour.
Despite only swimming competitively for just under five years, Reder has stormed her way through the rankings and now holds multiple Australian Age and Open records. Her hard work and dedication under the brilliant guidance of her coach at UWA West Coast, Rob Palfery, is making serious waves and now has her in red hot contention for the 2024 Paris Paralympic Games.
Reder kindly spoke with us to provide an insight into her incredible career, along with her future ambitions in and out of the pool.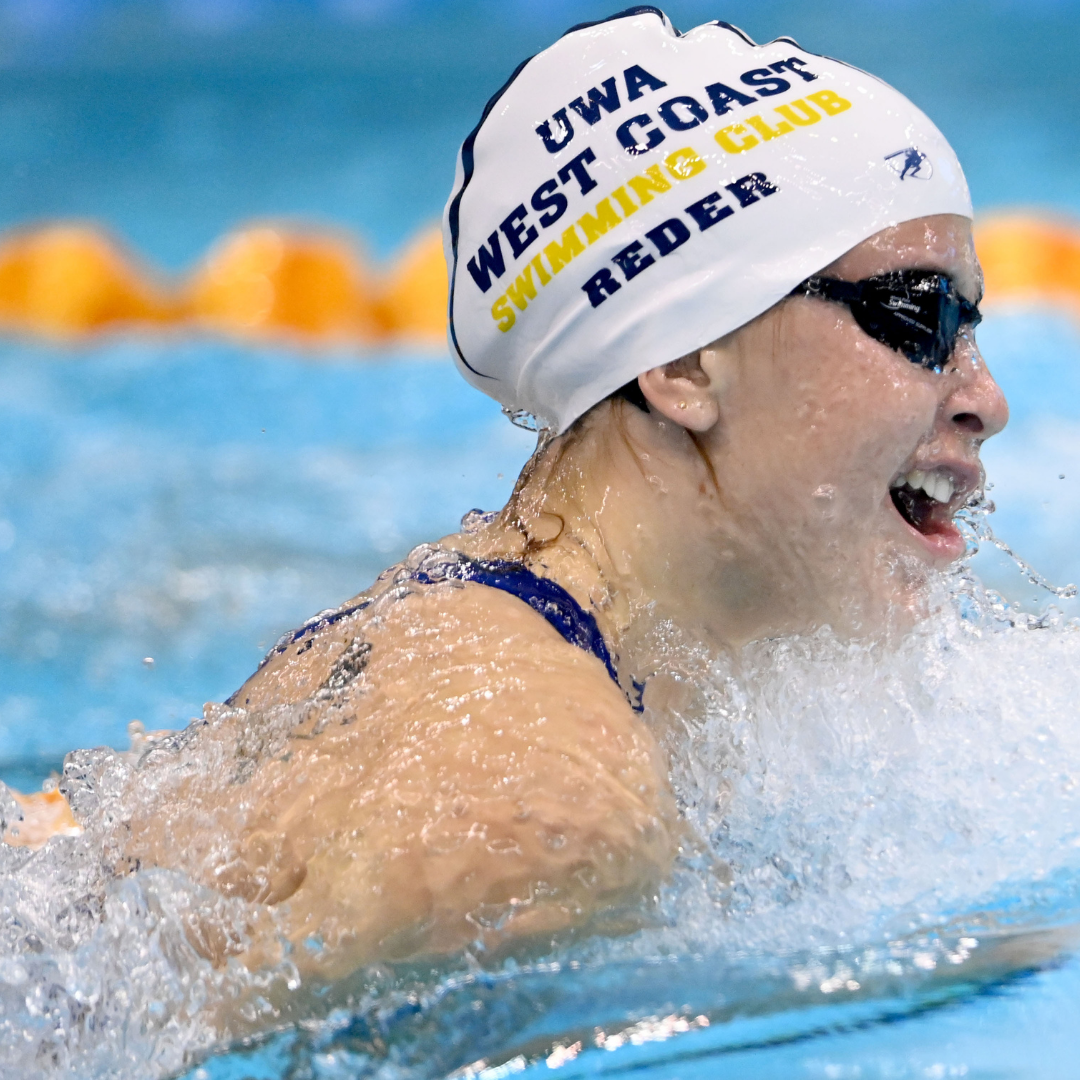 How and when did you first get involved with swimming?
Reder – "When I was little, my mum worked as a swimming teacher, so taught me to swim from a very young age. I had grown up around water, swimming in our pool at home or while mum was working and later at the beach or river with my family and friends.
I also started water skiing when I was about nine, so spent many hours skiing, knee boarding or boating in the summer. Basically, I just loved being around water.
I didn't start squad swimming until I was about fourteen. My school St Norbert College had employed a swimming coach who was experienced in coaching vision impaired swimmers and encouraged me to take up squad swimming and have a go in my first competition, an interschool tournament involving a number of Catholic schools.
From the moment of that first competition, I realised my love for swimming and have pursued it ever since."
What clubs and coaches have you trained with throughout your career?
Reder – "I first started training with Canning Lightning, a small club located in Cannington. My coach, Heather, was an amazing first teacher and mentor. She was very patient and relaxed, teaching me the basics of racing and allowing me to work through the sport at my own pace. She coached me through my first year of squad training and guided me through multiple competitions, including my first two state championships.
At the start of my second year in the sport, I decided to transfer to Victoria Park Swim Club, which was slightly larger and more well known. My new coach CJ was equally successful in shaping my swimming career, spending countless hours correcting my freestyle technique and perfecting my turns.
I remained with Victoria Park for two years, competing at my first national age and open championships under the club. CJ also coached me through multiple state championships and helped me to receive several age and open Australian records.
In September of 2020, I made the decision to move to UWA West Coast, a high-performance squad program, believing that the move would help me to prepare for the upcoming Paralympic trials. Moving to this club was a big step, as the training was a lot more intense than I was used to, but over time, I realised that it was a good decision.
My current coach Rob Palfery is amazing to work with. He knows how to get the best results out of me and has coached me through multiple interstate competitions including the 2021 Paralympic trials in Adelaide and the recent Australian Para and Australian Age Swimming Championships."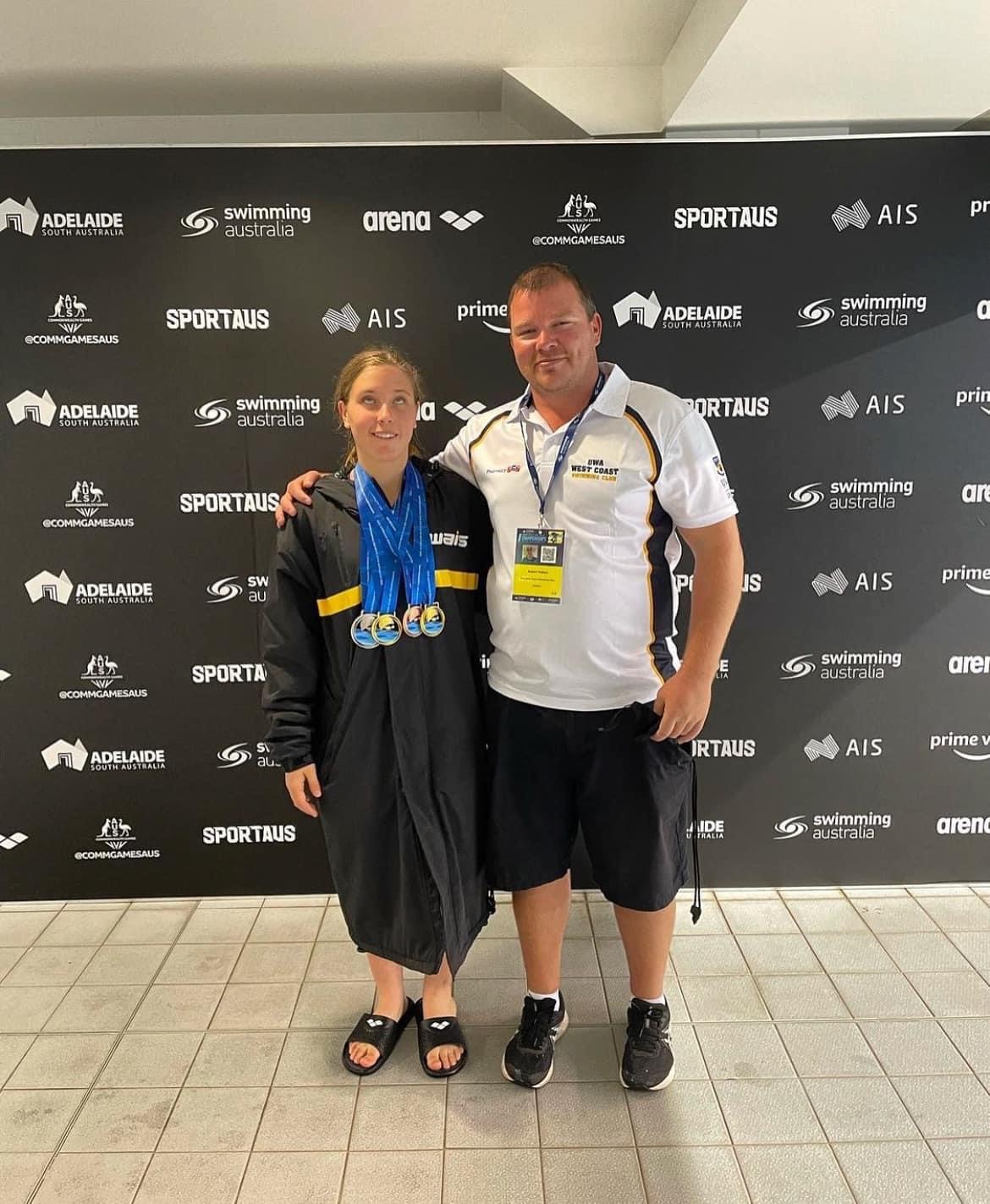 What is your current weekly load of training?
Reder – "I train 12 to 14 hours per week, completing two gym sessions, one core focused session and six swim sessions a week.
For me, morning sessions begin at 5:30am, so I need to wake up at 4:40am to get to training on time, which is sometimes pretty hard in the colder winter months!
Swim sessions generally last for two hours except when we have gym, then they are only an hour. The swim sessions usually sit around five kilometres in distance."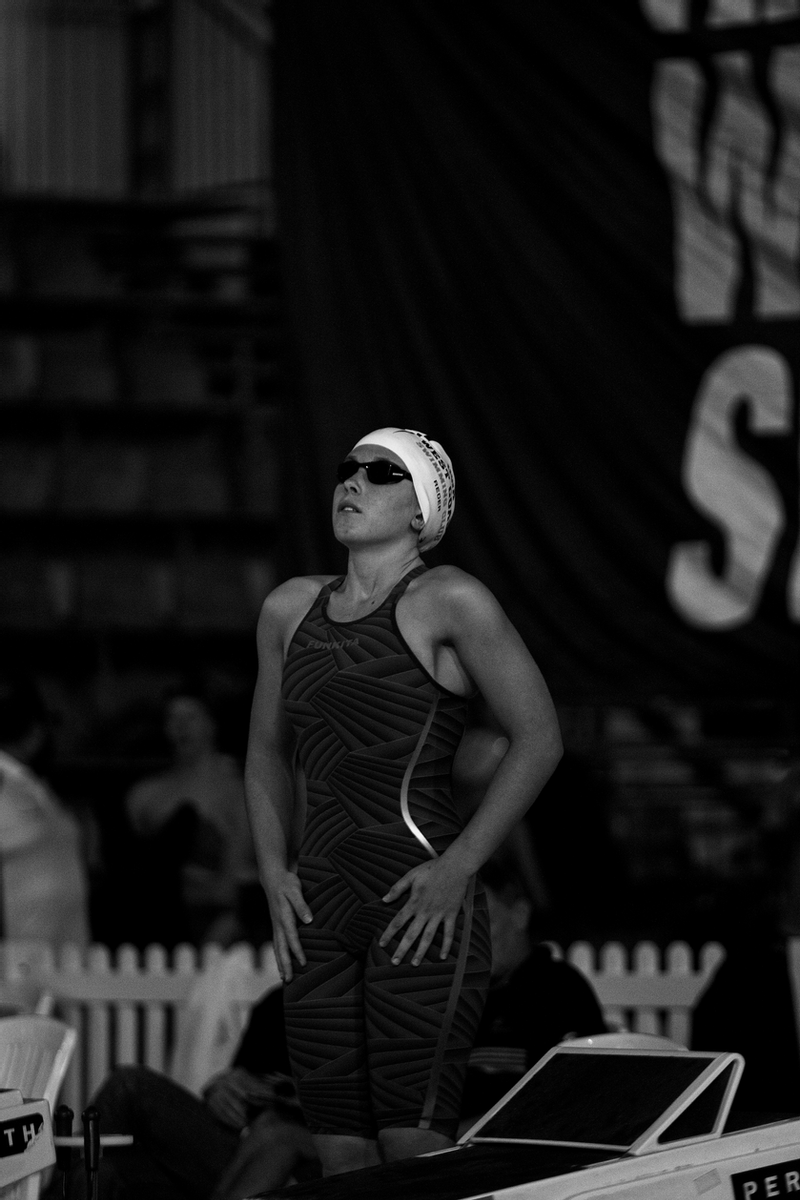 What are your best events and which is your favourite?
Reder – "As a sprinter, my main events are 50 and 100 metres breaststroke and 50 and 100 metres freestyle, in which I hold multiple Australian age and open records.
Out of these, 100 metre breaststroke is probably my favourite as it is likely to take me the furthest. I will occasionally compete in 200 metres freestyle and breaststroke, but do not consider these to be main events."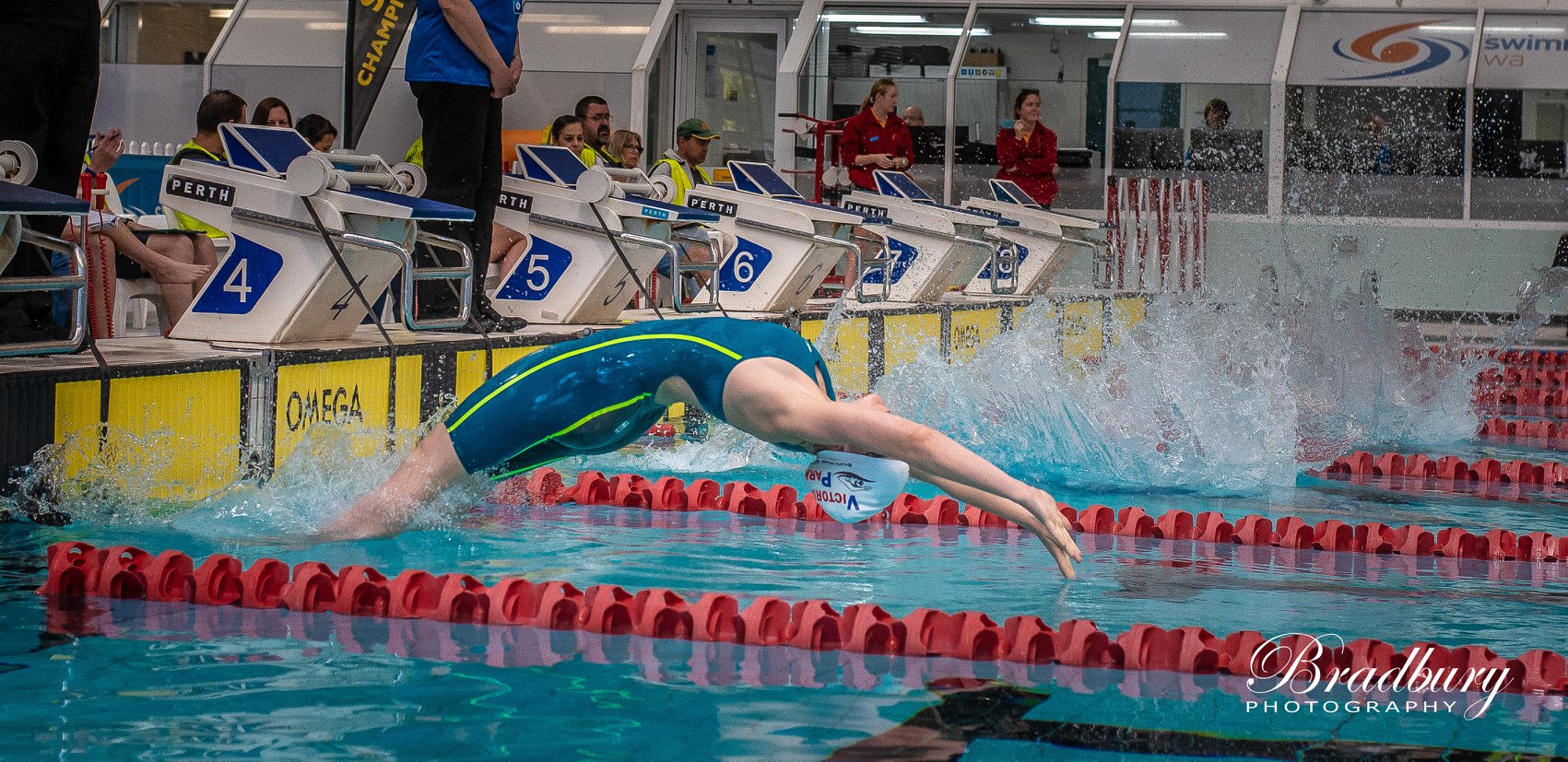 What are your proudest career accomplishments so far?
Reder – "My proudest accomplishments in swimming include competing at last year's Paralympic trials in Adelaide. Though I didn't make the team, the competition was such an amazing experience and allowed me to compete against some of Australia's best para-athletes.
Winning two silver medals at the 2019 National Age Championships in Adelaide after only swimming for less than two years was also a big moment in my swimming career. I remember the excitement and pride I felt that day and hope to replicate it again sometime in the future."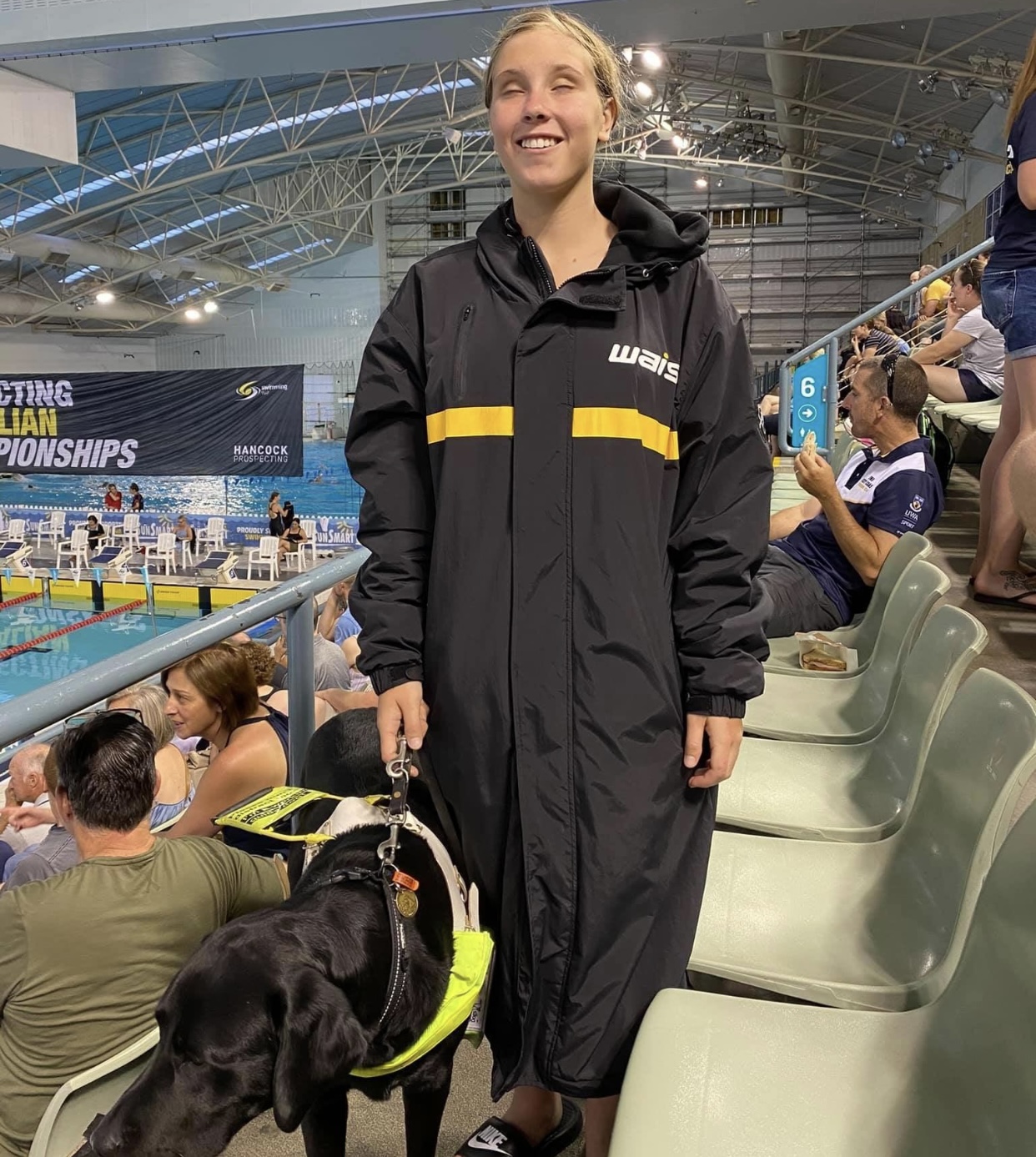 What are your long-term goals?
Reder – "My ultimate goal in swimming is to compete at a Paralympics or other high level international meets such as World Championships or the Commonwealth Games.
I am also studying psychology out of Curtin University and would love to begin working in this field for a sporting agency like the Western Australian Institute of Sport (WAIS) or the Australian Institute of Sport (AIS)."
What are your hobbies outside of the pool?
Reder – "When I'm not swimming, I'm usually relaxing with family or friends or working.
As I am no longer at school, I spend a lot of time with my sister Chloe or with friends, going out to eat at cafes or just relaxing together at the beach or at home.
I love listening to music of any kind and will often spend time before or after training with my ear buds in unwinding to different playlists or artists."
How do you prepare for your competitions?
Reder – "Before leaving for competitions, I will usually spend time stretching at home to loosen up and prepare my body for the race. On the way to the pool, I will generally listen to music to calm my nerves, but don't really have a particular playlist or songs.
Once at the pool, I don't really follow a strict pre-race routine. I'll warm up in the pool before racing but don't really follow any rituals or routines. I prefer to stay pretty adaptable in case something changes or stops me from following it.
I do tend to struggle with nerves, but can usually settle these after my first race."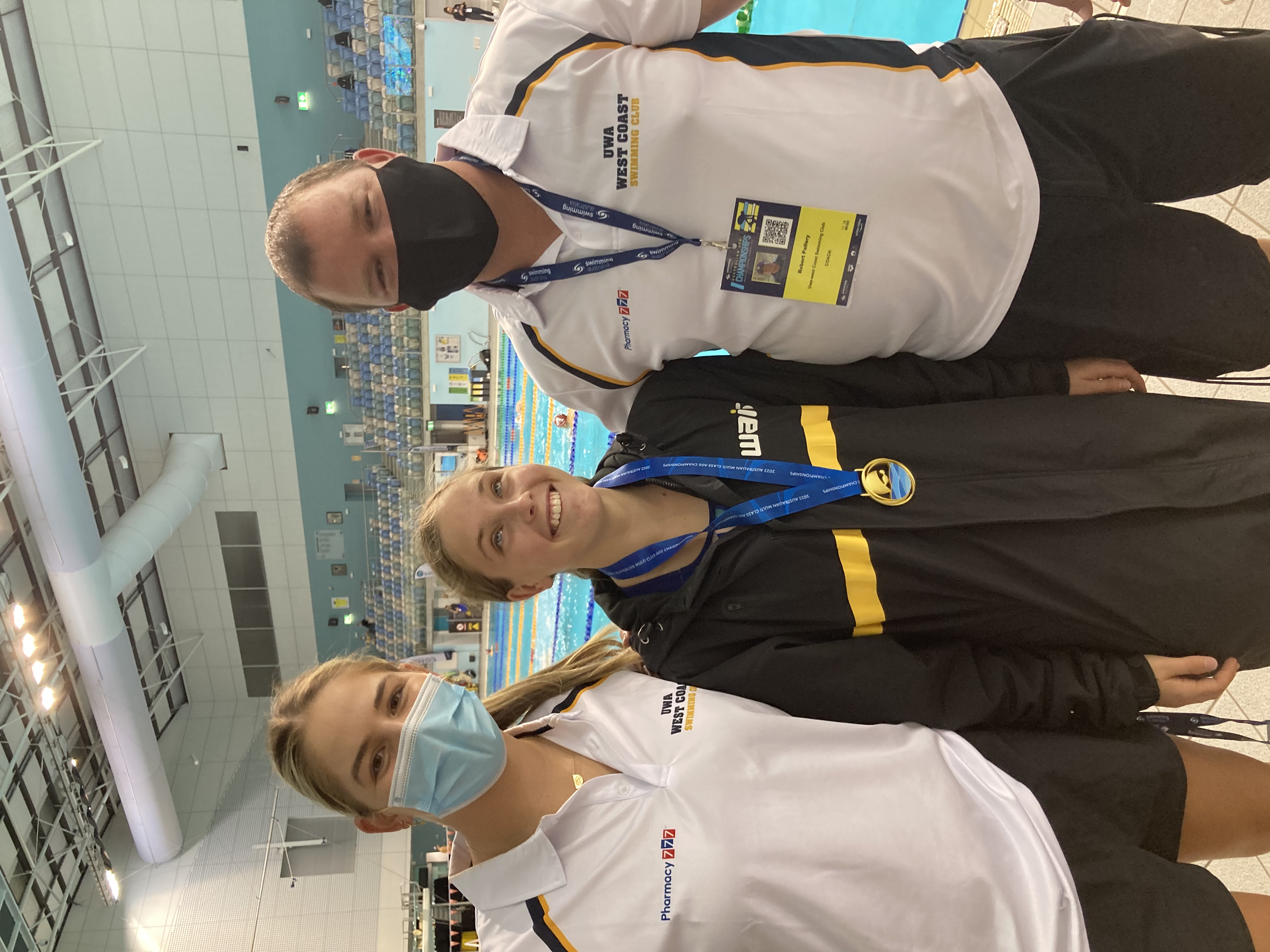 What tips would you give to younger swimmers?
Reder – "I would advise younger swimmers to have a life outside the pool. You can't just swim all the time, and it is important to balance sport, study and socialising so that you keep an interest in all three.
I would also tell younger swimmers to trust their coaches. They are very experienced and will always try to do the best for their swimmers, so listen to them and let them help you when you need it. 
Lastly, I would tell younger swimmers to enjoy the sport. Forget about the pressure and nerves and everything else and just enjoy the moment, because a swimmer who doesn't enjoy what they do will likely not succeed."
Stay tuned for a full recap of the Australian Para and Age Championships, including Bunbury Swimming Club's Alex Saffy making his first World Championship Team! 
Want to check out our previous interview with Alex Saffy? Click here!