24 February 2022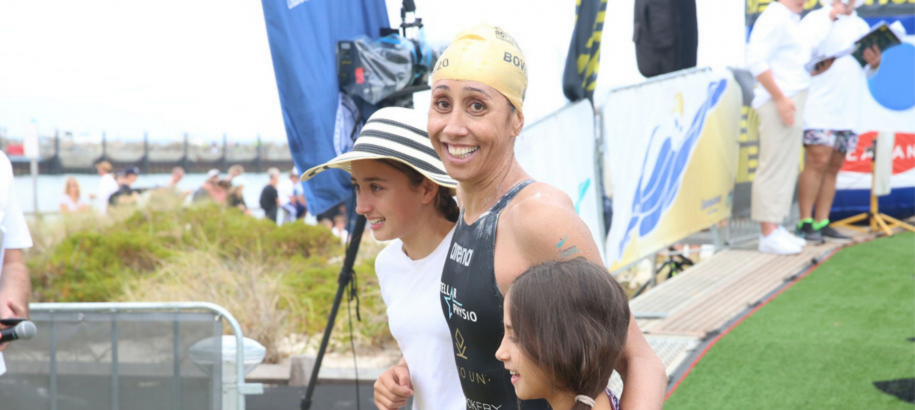 When you can't remember off the top of your head how many times you've won the Rottnest Channel Swim, that shows you're a decorated open water swimmer!
Full-time nurse and 40-year-old mother of two, Jaime Bowler, is widely considered the queen of the famous channel crossing. She's won the iconic event a staggering four times solo (2005, 2009, 2016, 2019) and finishing runner up on another four occasions.
She won the solo on her first attempt in 2005, with her fourth victory remarkably coming at the age of 37 in 2019. She's also won the duo numerous times and still holds the female duo record with dual-Olympian, Heidi Gan.
With another Rottnest team crossing coming up tomorrow, Jaime kindly took time out of her busy work schedule to chat about balancing swimming with her career and family life.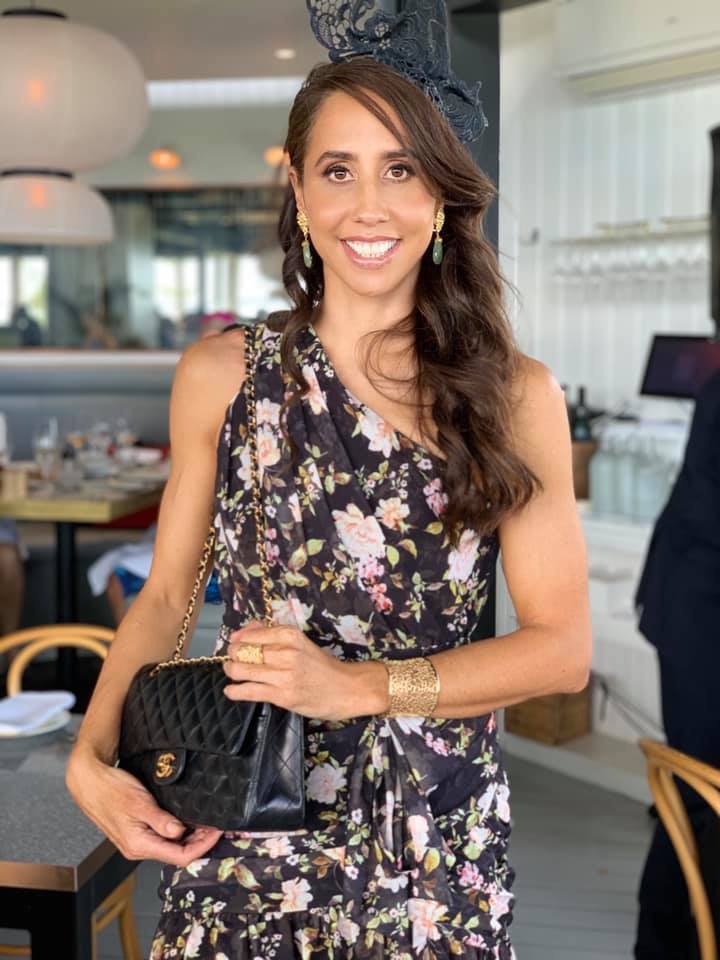 How did you first get involved with swimming and how old were you?
Bowler - "I first started swimming when I was quite young in Auckland, New Zealand. My mother was the one who got me into the water and taught me to swim. There were a lot of benefits for me as I had asthma and it helped my breathing.
We then moved over to Australia when I was around nine years old and I joined the swim club Superdome Sharks, coached by Gerry Stachewicz, who is still coaching today. I swam up to 11 sessions a week and swam at national level competitions.
After eight years I moved across to Rick Turner's squad, based out of HBF Stadium in Mt Claremont. I swam alongside the likes of some great swimmers such as Olympic gold medalist, Todd Pearson.
It was through Rick's training that I was introduced to surf lifesaving and open water swimming. Before I knew it, I was doing pool swimming, surf lifesaving and open water nationals all in the one year and was training heavily in all three areas.
As I slowly gave away pool competitions, I found I was starting to venture more into open water swimming. I think I competed at one of the first Open Water Nationals as a teenager in the 5km race.
These days I mix up my swimming training between Peter Tanham and Rick Turner's squads. They are both very friendly and welcoming whenever I try and fit in some training throughout the week."
Did you find you were always naturally blessed at distance swimming from the start?
Bowler - "I didn't really know how I would go at the start. My first medal results were in shorter distance races, 50m and 100m backstroke and butterfly, so I'd say probably not.
After I started doing well in those, I thought I would have a go at the next distance, so I ventured into the 200m and then the 400m and so on. Next minute I was doing 20km and discovered I had the endurance, so just stuck with the longer events. The more that I got into training the longer sets, the more my endurance improved."
Did you make any swimming squads throughout your career?
Bowler - "I made a few swimming squads that aren't even around anymore. I made the Tip Top Swimming Squads along with the Telstra Dolphins Squad.
We also had a great set up with Swimming WA under a squad named the Barracudas, where they would send us interstate every weekend to compete. That was alongside some great swimmers like Bill Kirby, who became an Olympic gold medalist. We would be put up in nice hotels for a couple of nights every weekend which was really cool."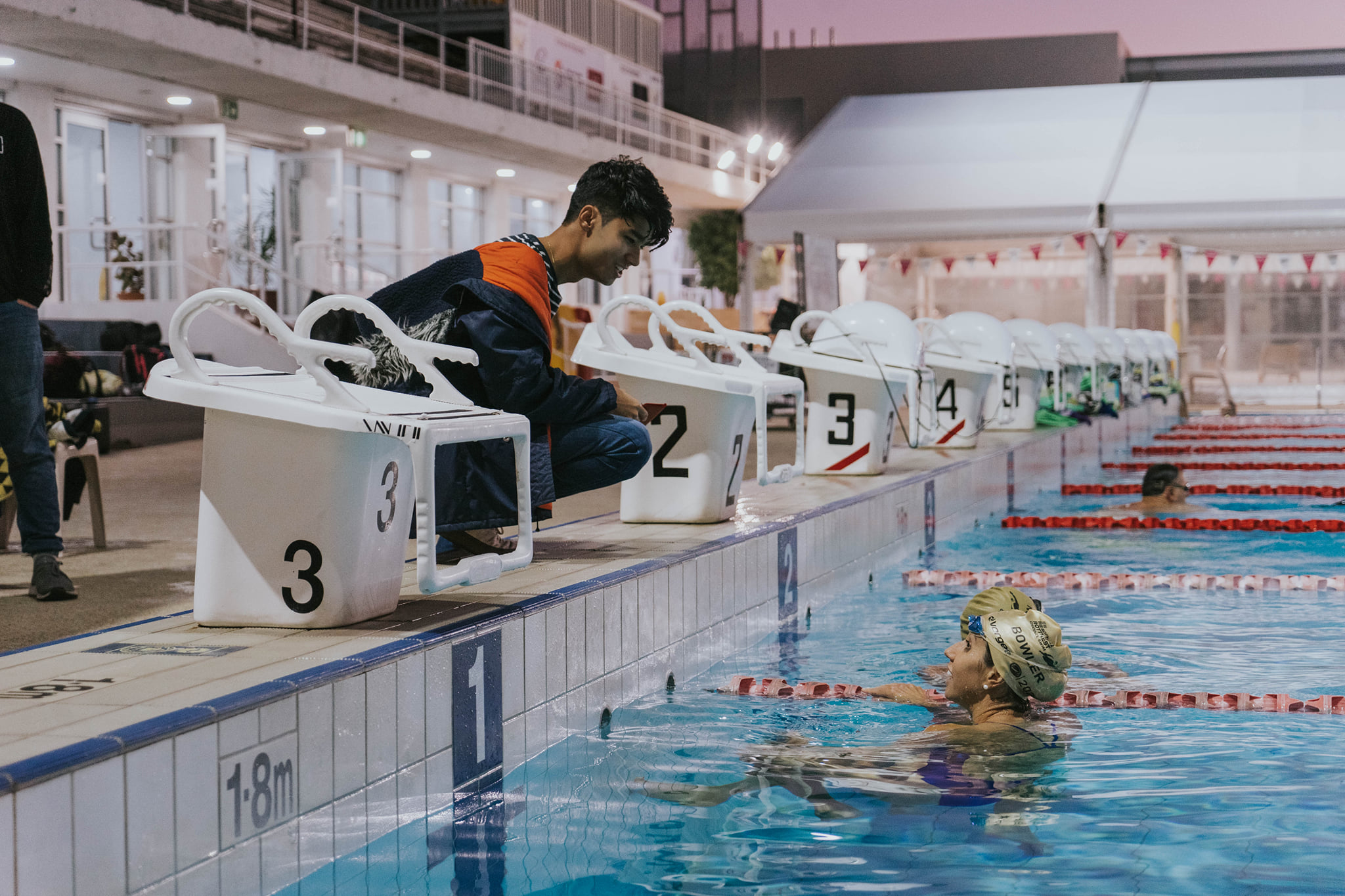 What have you achieved in the Rottnest Channel Swim and how did you get into it?
Bowler - "I've won the solo three or four times…I think? I've also had around four second placings and one third. I've won the duo's a few times and managed to break the record in the female duo with Heidi Gan.
My first ever experience with the Rottnest Channel Swim was doing a team with four girls and we won it that year. In those days they didn't give prize money to the girls, they only gave it to the guys, I think that was around 1996. Luckily somebody rang up the radio station and kindly donated the equivalent prize money for our team.
My first solo was in 2003 and it happened by accident. A friend and very experienced Rottnest crossing swimmer by the name of Peter Tanham said he would support me if I wanted to do the swim. I told him it sounds great but I'm heading to Bali tomorrow, I'll have to think about it. I didn't think about it for too long and ended up mailing my entry in for the swim the same day that I flew out to Bali for a month. That's how I got hooked into the event.
I never intended or wanted to do a solo, I always thought that was for crazy people! It was only after Pete offered to support me and at the time everyone in my squad was swimming to Rottnest solo, I thought maybe I should give it a go. I trained for five weeks before the race, joining multiple Olympic Coach, Bernie Mulroy at Beatty Park Swimming Pool, who really helped me prepare well for the race.
I started in the second wave of solo swimmers and was ecstatic that I was just able to finish the race. Afterwards, Pete told me I'd won the race based on my time differential with the lead wave! Certainly not the result that I expected, but my love for the iconic event was born."
What did you study outside of the pool and how have you balanced life with training?
Bowler – "After I finished school, I went to university to study nursing. Once my studies were completed, I worked as a nurse but wasn't really enjoying it at the time, so I made the switch to study teaching.
Once I finished my teaching degree, I started relief teaching and also went back to university to study Occupational Health and Safety. During my teaching and OHS work, I ended up going full circle and began working in nursing again. I enjoyed it far more the second time around and discovered it was more flexible work and easier to fit in training.
I started nursing at Princess Margaret Hospital in 1998 and I'm still there now, although the entire hospital moved and became Perth's Children's Hospital. The work is usually very rewarding and I've been fortunate to avoid most of the night shifts so I can still squeeze in morning training sessions."
What can you tell us about your family?
Bowler – "I've been married now for nearly 20 years and have two daughters. My 14-year-old is named Charli and my 12-year-old Indiana. They both swim out of Claremont Aquatic Swimming Club under Head Coach, Gaye Pocrnja.
They are used to me doing a lot of swimming most mornings so it's almost a way of life for them, but they haven't picked up the distance genes just yet. My oldest daughter Charli and I were discussing doing a duo to Rottnest in 2023. She needs to be swimming at least half of it, so she might have a fair bit of distance training coming up!
My husband Todd used to do a fair bit of swimming back in the day and now he does a lot of surfboat rowing. He's still heavily involved with City of Perth Surf Club and has been there for decades, so our whole family is involved in the water in different ways. He has paddled for all my Rottnest solo's and is very experienced. It's got to the point where some of my friends doing the swim have asked to borrow him as their paddler!"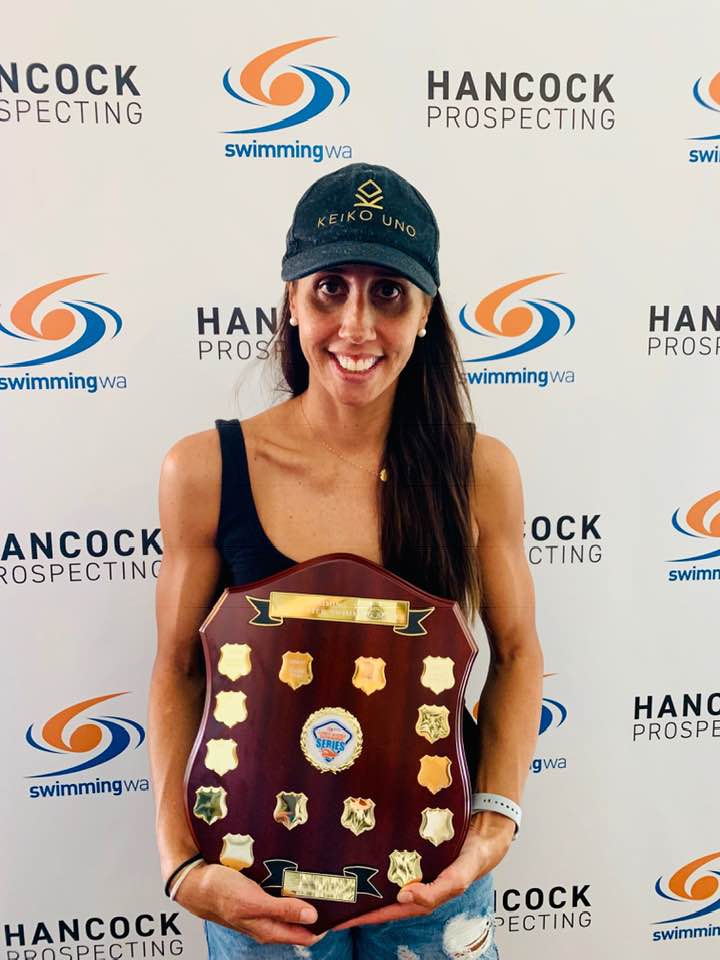 What are the most strenuous training blocks you've done?
Bowler – "Every Wednesday I used to do 10km straight in the morning, head off to a full day of nursing work then return in the evening to do another 10km straight. Now I just want to cry when I think about that and wouldn't put myself through something like that again.
I used to get so hyper-focused when I was doing a solo and tried to fit in as many kilometres as possible to feel more comfortable over longer distances.
There were many times where I was training for short amounts of time with numerous coaches, so I felt I had to train a lot by myself. Since having kids I had to try and find free time away from the family to fit in any swimming I could get."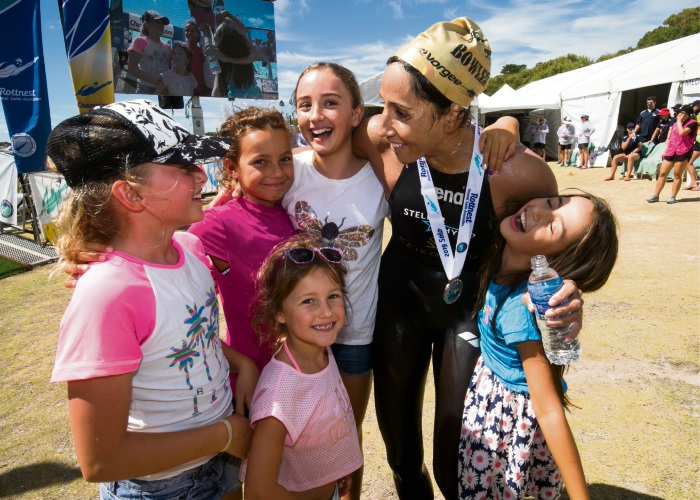 How many hours per week do you currently work?
Bowler - "I'm currently contracted to work 60 hours per fortnight at the hospital but it's such a crazy time with the pandemic that I'm actually working over 100 hours per fortnight and have maintained that for quite a while.  
The last six months is the most I have ever worked in my entire life. I'm not sure what will happen throughout 2022, but hopefully it will calm down and nurses across WA can start to relax and take well-deserved breaks."
What are your hobbies outside of the pool?
Bowler - "I have a lot of hobbies, but one of my favourites at the moment is actually skateboarding. Both myself and my daughters love skateboarding down to the local café. I would never say I'm good at it and we don't do any fancy tricks or anything like that, but it's still great fun.
Another hobby of mine that I enjoy when I'm not swimming every day is long distance running. After my first Rottnest solo I got inspired to run a marathon, so I decided to compete in the Geraldton marathon and still do half marathons frequently.
I usually do around six months of swimming training each year and the rest of the year is taken up with running. During that time, I'll usually run around 18km per day. I get a bit sore after running though. I find the swimming is great for reducing the soreness and helping me find a good training balance."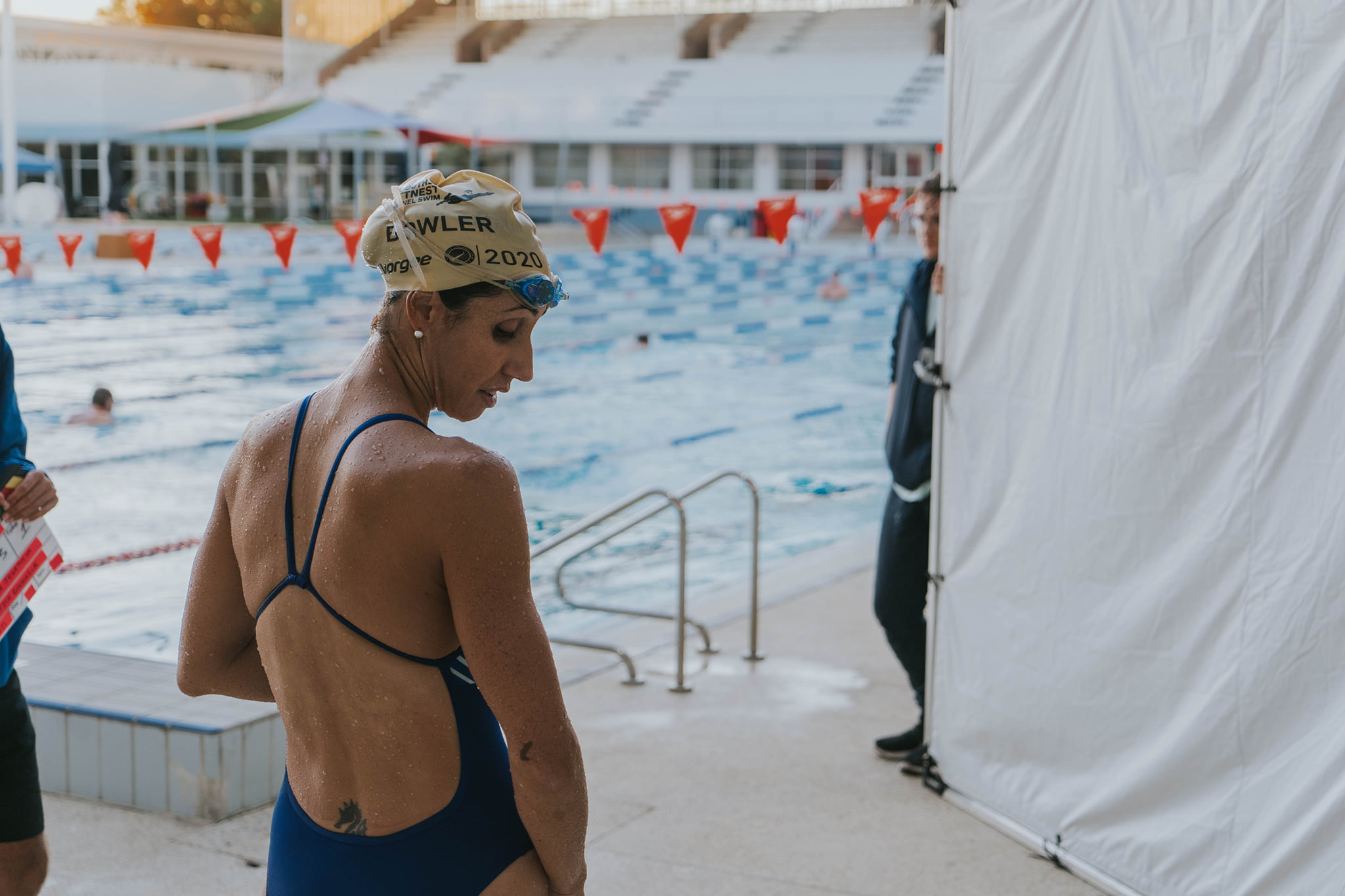 What is the secret to maintaining longevity in this sport?
Bowler - "I think having an off-period is important. During winter I usually cut back the swim training to around three sessions per week. As it starts to warm up, I start to pick it up and generally end up doing five or more swim sessions per week.
I now only enter the races I enjoy most and find I get injured every now and then, mostly from running. Swimming is always my recovery and go-to for healing the muscles and joints. The great thing is you can always swim no matter your age and it's the best form of exercise.
I'm the kind of person that needs to exercise daily and I'll feel more tired and grumpy if I don't do some sort of workout every day. Swimming and the ocean will always be a very important aspect of my life and it's still my happy place."