14 June 2022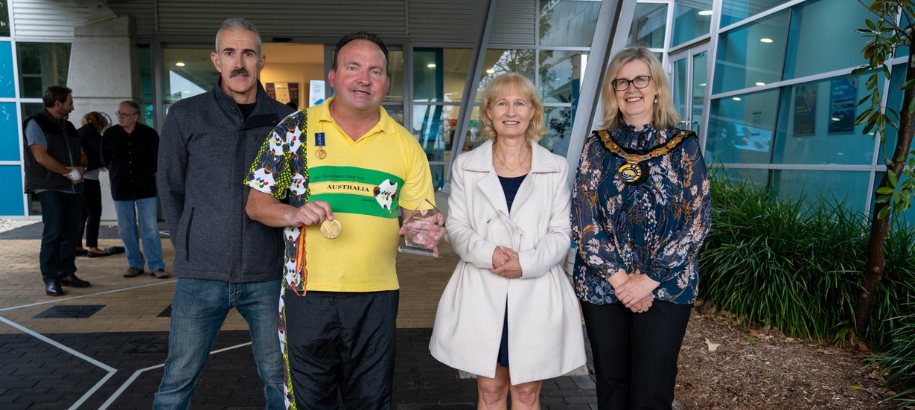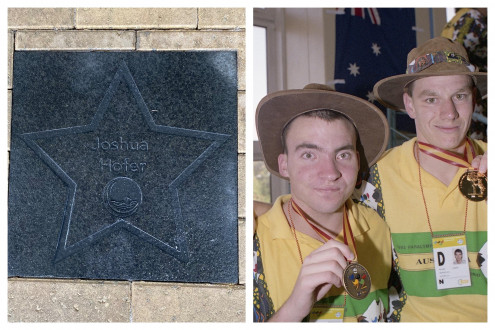 Perth City Swimming Club veteran, Josh 'Hoff' Hofer, has been honoured by the town of Victoria Park by being inducted into their Sporting Walk of Fame! 
Hofer's dedication and achievements in the sport of swimming is quite remarkable and he continues to remain a strong influence on the next generation of swimmers. He has worked incredibly hard as an ambassador across regional areas of Western Australia to help bring more people into the sport. 
Hofer's career accolades are also mighty impressive and he is certainly worthy of his induction! At the 1992 Madrid Paralympic Games for Persons with a Mental Handicap, he won eleven medals. This included five gold, four silver and two bronze. 
Even at 49-years-of-age, Hofer continues to race at club and state level, still appearing on podiums wherever he races. He also recently won Swimming WA's annual Max Gerber Multi Class Championship Trophy as the most consistent performer across the 2021 Hancock Prospecting WA State Championships. 
As a result of his amazing accomplishments and for his dedication to swimmers of all ages and abilities across the state, Hofer was presented with a crystal trophy, along with receiving his very own named star on the walkway entrance into the Aqualife Centre in East Victoria Park.
Joining Hofer as athletes inducted into this prestigious Hall of Fame were sporting veterans Stuart Durham for his contribution to triathlon, along with Sue Hillier for her decades of work in squash. 
Congratulations to all three inductees and we want to send a huge thankyou to the Town of Victoria Park for their recognition of Josh Hofer. His enthusiastic presence across numerous swimming meets, clinics and events is always welcome and we were very pleased to see his dedication to the sport honoured in such a prestigious manner.