18 April 2023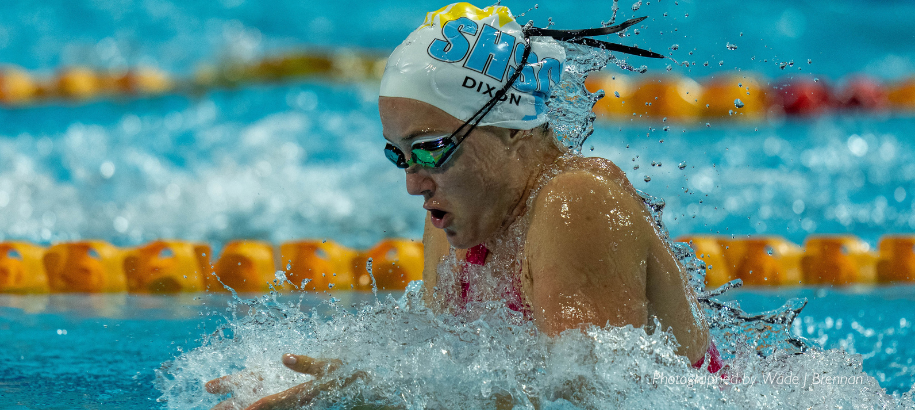 UWA West Coast swimmer, Joshua Yong (WAIS, c: Ben Higson), delivered a stunning performance at the 2023 Australian Swimming Championships on the Gold Coast last night, securing a Silver medal in the Men's 100m Breaststroke event. Yong's impressive achievement comes on the back of his Gold medal win in the Breaststroke leg of the 4x100 Medley at the FINA World Swimming Championships last year, making this season a particularly thrilling one for the swimmer.
In the Women's 50m Breaststroke A Final, Talara-Jade Dixon (St Hilda's, c: Deb Jones) won a Bronze medal with a time of 31.53, ahead of Lauren Gastevich (5th). In the Age Final, Crystal Edwards (Scarborough Beach, c: Cam Hawthorn) finished in second place with a time of 32.54, ahead of Calia Vlastuin (8th) and Maeve McKenna (10th). In the B Final, Anna Monaghan (Westside Christchurch Aquatic, c: Jon Harrison) finished in fourth place with a time of 32.80, ahead of Seria Hasebe (9th).
The Bunbury Bullet, Alex Saffy S10 (Bunbury/AIS, c: Martin Roberts), also delivered an outstanding performance, finishing fifth in the Men's 50m Butterfly Multi-Class event with a time of 26.64, half a second faster than his entry time.
In the Men's 50m Butterfly Age Final, Damian Badenhorst (Rockingham/WAIS, c: Ben Higson) placed first with a time of 24.40, ahead of Jayden Yong (10th) and in the B Final, Ashton Brinkworth (UWA West Coast/WAIS, c: Ben Higson) finished third, ahead of Tyrone Crees (5th).
In the Women's 100m Freestyle Age Final, Elyse Weston (Breakers, c: Harry Clark) finished seventh with a time of 57.20, ahead of Caitlyn Ribbons (10th).
Adriano Todoro (Scarborough Beach, c: Cam Hawthorn) is also to be commended for his achievement in securing a spot in the Age Finals of the Men's 400m Freestyle event and finished with a time of 4:07.99.
These Western Australian athletes have certainly made an impressive start to the championships. You can catch all the action from the Gold Coast live on 9Now or head to Swimming Australia's YouTube channel for the replays.