24 April 2023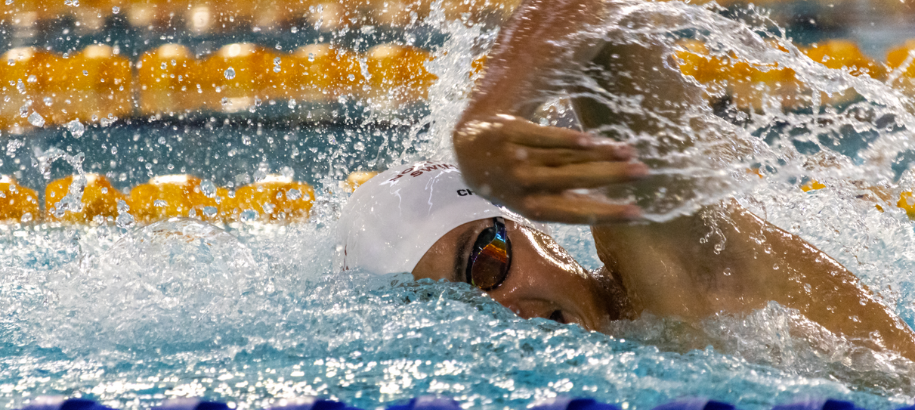 HBF Stadium was buzzing with excitement from April 11-14, as the 2023 Junior State Championships and End of Season Championships took place. With a total of 58 clubs and 899 competitors, the days were jam-packed with action, showcasing some of the best young talent from our Juniors in Western Australia.
The top swimmers of the competition did not disappoint, putting on a thrilling display of power and skill. One standout performer was Beau Mepham (Western Sprint), who broke two records in the Boys 13yrs 50m Butterfly. His time of 27.09 was a 13-year-old WA All Time and 13yrs WA Residential record, both of which were previously held by Mepham himself, which he set just this year in February. Mepham dominated the sprint Freestyle and Butterfly events in the competition.
Another outstanding performance, Aaden Kettle (Guildford Kalamunda) shone bright, taking home an impressive 13 Gold medals – the most medals of the competition.
Aldrich Frederic (Southlake Dolphins) was not far behind, winning 9 Gold medals, while Theo Porter (Westside Christchurch) secured 6 Gold medals. Lua Wilson (St Hilda's), Amelia Mcivor (Southlake Dolphins), Taizley Krispyn (Manjimup Marlins) and Kadance Power Kahika-Lewis (Kwinana) all won 5 Gold medals.
Other notable performers included Bethany Jurkans (All Saints), Sophie Dean (Westside Christchurch), Beau Mepham and Telarriah McGrath (Moora), all won 4 Gold medals.
Kaydee Van Deventer (Highlanders), Mia-Maria Gstaettner (Rockingham), Filip Kryachok (Scarborough Beach), Eleanor Flowers (Scarborough Beach), Georgina Curnow (St Hilda's), Gregory Small (Highlanders), Zach O'Sullivan (UWA West Coast), Rosie King (Breakers), Ella Rayner (North Coast), Emma Lam (UWA West Coast), Liam Noid (Westside Christchurch), Mia Dunbar (South Shore) and William Kuan (Westside Christchurch), who all won 3 Gold medals each.
But it wasn't just about individual performances, as the competition also featured five Leagues - Watson, Evans, Cooper, Sullivan, and O'Halloran. In the end, it was League 4 Watson that emerged as the champion, winning the Swimming WA League Championship Shield. The League was comprised of South Shore (323pts), Southside Penrhos Wesley (321pts), Kwinana (316pts), Rockingham (265pts), Southlake Dolphins (232pts), Fremantle Port (118pts), and Armadale Kelmscott (22pts).
A huge congratulations to all 899 swimmers who competed in the Junior State Championships and End of Season Championships. It was a thrilling four days of racing, and we want to extend a special congratulations to our 809 juniors who performed exceptionally well. We also want to thank all the officials, coaches, parents/guardians and spectators for their help and support throughout the event. Until next year!
For full results from the 2023 Junior State Championships and End of Season Championships, click here.