17 November 2022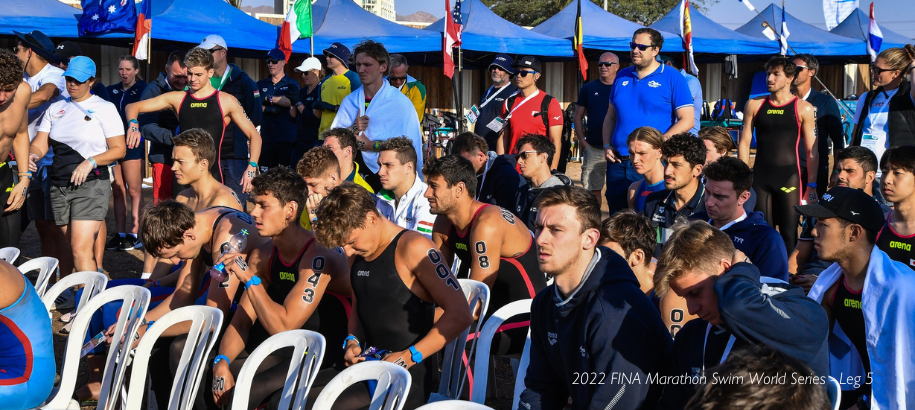 The North Coast trio, Kyle Lee, Jack Wilson and coach Ian Mills, have recently come back home from the fifth and final leg of the 2022 FINA Marathon Swim World Series in Eilat, Israel.
The competitions venue is world known for being the best for open water swimming on the planet, the Red Sea. The boys pulled out some fast times in perfect swimming conditions.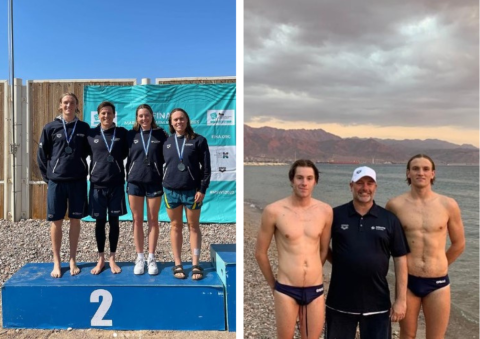 Kyle competed last Friday in the 4x1500m Relay, with Australian teammates, Bianca Crisp, Chelsea Govezka and Nick Saloman. The team finished 1.2 seconds later after the French team in a time of 50:51.10. A huge congratulations for winning silver for Australia!
On the Saturday, both Kyle and Jack raced in the men's 10km. Kyle finished 15th with a time of 1:46:59.80 and Jack finished 30th with a time of 1:49:48.60.
Well done on a great competition and welcome back home!