07 March 2023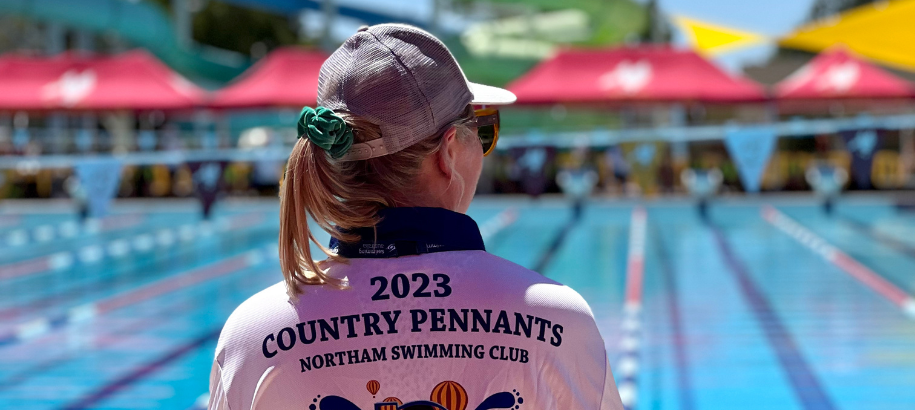 Northam Swimming Club recently played host to the 2023 Country Pennants, which was held over the weekend of March 4-5. The event brought together over 500 swimmers from 30 country clubs across Western Australia, all vying for the top spot.
The Country Pennants has a long and storied history in Northam, with the first event taking place in 1959. It was fitting, therefore, that the competition returned to its roots in 2023, with the Northam Aquatic Centre, which officially opened in 2020, providing an excellent venue for the occasion. The state-of-the-art facilities and ample space for spectators made for a fantastic atmosphere, with participants and spectators alike enjoying the action.
Congratulations to Moora Swimming Club, who won the march past with their impressive Horse Racing theme, while the Goomalling Swimming Club made their debut in the competition.
Throughout the two days, swimmers put in their best efforts, with some remarkable performances recorded. The competition featured a wide age range, ranging from eight-year-old to 57-year-old participants, with the inclusion of six multiclass swimmers and six and seven-year-olds participating in the Splash & Dash races.
Several participants were singled out for exceptional performances, with trophies awarded to those who came to Closest to State Record. Among the winners was Calia Vlastuin (Peel Aquatic), who swam remarkably in the Women's 17 Years 50m Breaststroke, finishing just shy of the state record by 1.92 seconds. Dylan Burgess (Exmouth) also put in an incredible performance, swimming the Men's 17 Years 50m Freestyle in just 24.80 seconds, 2.63 seconds off the State Record. Sean Alcorn (Peel Aquatic) also stood out, claiming the Closest to State Record trophy in the Men's 15 Years and Under 100m Butterfly with a time of 57.50 seconds. Finally, Chelsea Maley (Mandurah) and Ingrid Blandford (Bunbury) were joint winners and shared the title of Closest to State Record time in the Women's 100m Freestyle event, both finishing with a time of 1:01.66.
A multitude of swimmers and relay teams achieved significant milestones by surpassing previous Country Pennants Records during the event. Bunbury Swimming Club demonstrated exceptional performance as four of its swimmers' broke records, along with six of its relay teams. Busselton Swimming Club also achieved outstanding results as six of their swimmers and six of their relay teams broke records.
Mandurah Swimming Club displayed remarkable strength, as three of their swimmers' broke records and two of their relay teams achieved the same feat. Manjimup Marlin Swimming Club had three swimmers break records and their relay team also achieved a new record. Peel Aquatic Club had an impressive showing as four of their swimmers and three of their relay teams broke records.
In addition, several other clubs, including Karratha Amateur Swimming Club, Kalgoorlie Amateur Swimming Club, Geographe Bay Swimming Club, Exmouth Amateur Swimming Club, Esperance Sea Dragons Swim Club, and Collie Swimming Club also saw their swimmers break records, marking a notable achievement for all participants. Congratulations to all the clubs for their exceptional performances. For all records broken, click here.
Despite the intense competition, all the swimmers displayed great sportsmanship and support for each other, making the event a great success. The Country Pennants brought together communities from across Western Australia in a celebration of swimming and competitive excellence.
We would like to extend our profound appreciation to Northam Swimming Club, its volunteers, and its Committee Members for their unwavering dedication and hard work in organizing this event over the past year. Their remarkable efforts have resulted in an awe-inspiring display and an outstanding atmosphere at the 2023 Country Pennants.
Furthermore, we would like to express our gratitude to our officials and referees, who travelled long distances and worked diligently to coordinate and manage the multitude of swimmers, ensuring that the event ran seamlessly. We recognize and value the longstanding commitment of many of you who have participated in Club Pennants for years, and without your significant contributions, these remarkable events would not be possible. We look forward to seeing you all in Kalgoorlie next year for the 2024 Country Pennants!
For all results from the 2023 Country Pennants, click here.