18 November 2021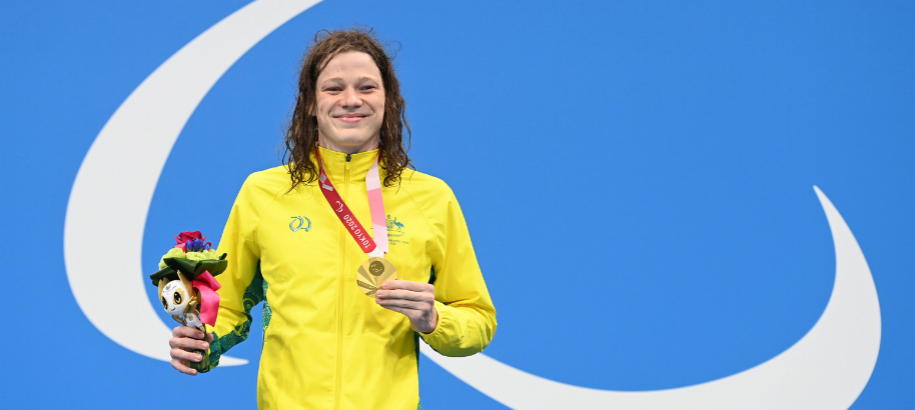 As a man constantly living in the fast lane, Ben Popham prefers a chilled, day-to-day approach to life despite becoming a dual-Paralympic gold medallist this year alone.
The 21-year-old is now one of the most recognisable and respected sporting figures in Australia and is frequently seen passionately watching swim meets in Perth, even when he's not competing.
After commencing swimming at seven years of age to fight the effects of cerebral palsy, Popham went on to conquer the sport and any other challenge that came his way.
In 2011, his determination and incredibly friendly personality led him to become the face of Telethon for Channel 7.  Ten years later, he's the best swimmer in the world, with his eyes set on defending his Paralympic 100m Freestyle title in Paris, 2024.
Popham kindly took some time out of his hectic training schedule to chat with Swimming WA and provided an insight on how this sport has shaped who he is today, along with revealing his tips for other swimmers on how he stays grounded and disciplined to perform at the highest level.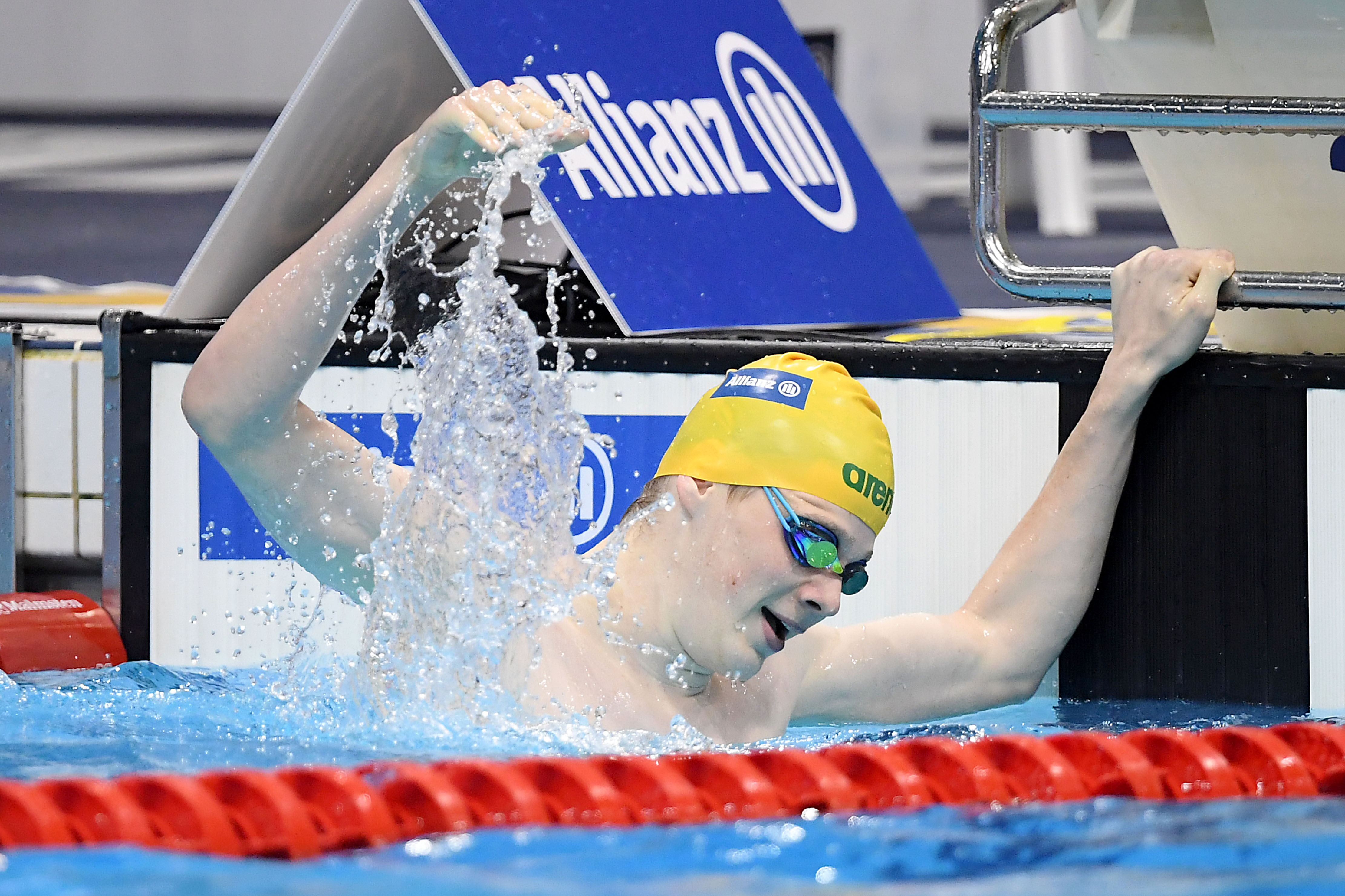 How and when did you first get involved with swimming? 
Popham – "I started swimming at seven years of age because my Physiotherapist at the time recommended it. Having cerebral palsy, swimming and any particular sport in general does wonders for the muscle tightness and range of motion issues that affect my everyday life.
I first started swimming with Superfins at a very social level. They did a great job in making sure I went swimming for the right reasons and focused on fun, friends and fitness. It wasn't until I was around 11-years-old that I started taking the sport semi-seriously and began swimming in an able-bodied squad.
It was always going to be a struggle to learn to swim and to eventually transition into a 'proper' swimming program. With most obstacles I've encountered in my life, we've found a way around it and moved on from there."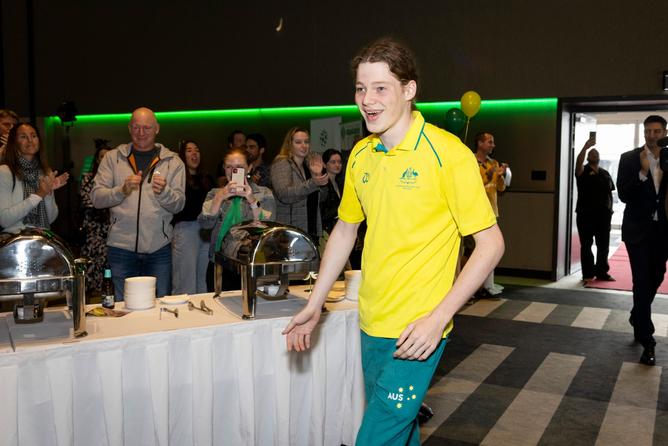 What clubs and coaches have you trained with throughout your career? 
Popham – "I have trained with many coaches during my time in the sport. I view this as a great thing for my development because it allowed me to gain various perspectives and perhaps even discover different ways of doing the same task. I've found out what works for me and how I can best integrate that particular coaching style into my overall swimming. 
Having said that I do think it's best to stick to a singular coach from about the age of 16 or 17 onwards if possible, as that's where you really kick on into your good years.
Stacy Scott was my first squad coach with the now defunct Lesuirepark Lazers. She was great at showing me what it took to keep up with the faster guys I was suddenly now encountering when I moved into squad swimming.   
Stacy taught me lots of things, but I'll always appreciate how she was very uncompromising for me in those early years. Had she been a little softer, I would have been able to get away with too much. I would not have the attitude of hard work beats all and that is essential at the top end of this sport.
If anyone can remember Tommy Sucipto, he was my first mentor in terms of what it took to get to the top. If you don't know who he is, watch some of his races. He's one of the most explosive breastrokers I've trained alongside. His turns and underwater work was immaculate.
Paul Bruce was my second coach and it was an incredible couple of years with him. Paul very much had a hands-off coaching style and his sets allowed the athlete to get what they wanted out of the session. If you didn't want to work hard, he wouldn't make you, but if you did, he was all the way with you. It was perfect timing for me as at the age of 14 I was trying to figure out who I was as an athlete.
This was also the most incredible squad I've been in to date. The camaraderie and atmosphere was above anything I've experienced and that was day in day out. Hard training, good fun and a great time. This squad with Paul was absolutely flooded with talent. Jess Pengelly, Lennard Bremer, Kat Downie, Justine Spurr, Kane Radford, Chris Paunich, the list just goes on.  All these athletes were competing for top spots nationally and in some cases had regular team appearances.
Carey Martin was a saint to me when I was struggling with probably my hardest time in the sport. I was experiencing lots of injuries constantly. It was incredibly frustrating, but her injury management was second to none and allowed me to stay in the sport. I also moved to Arena Swim club at this time where I still train today and this set me up for success with the big man, Simon Redmond.
There isn't much I can't say about Simon. I am a big fan of finding the right coach with the right coaching style for each swimmer and that is exactly what me and Simon have. A great understanding of when to back off and when to go for it and finding a balance between respect and criticism. It's like poetry in motion and I am very grateful for the big fella."
What is your current weekly load of training? 
Popham – "I've only just recently jumped back into the pool from my Paralympic break, but under the usual training load it's eight two-hour sessions in the pool per week, three gym sessions and our squad has actually picked up yoga recently on a Tuesday night.
My training load is also a bit atypical and slightly lighter to an elite, able-bodied athlete as my body just can't handle being smashed 10-11 times in the pool per week on repeat. I discovered this the hard way. 
If I had to name some examples of our crazy hard swim sets, it would be the 50x100's on 1:10 (which I just turn through 50 times!) or the classic 10x100's step test.
In typical sprinter fashion I personally think some of the hardest sets are your 6x100's on three-minute types, where you are aiming to send it and replicate maximum race pace consistently for prolonged periods of time. That's a big ask. But yes, your 10km monsters are never nice!"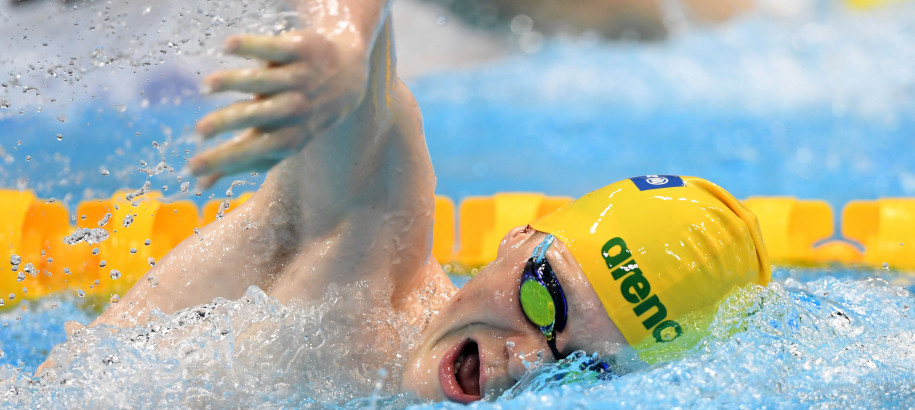 What are your best events and which is your favorite? 
Popham – "I think it's evident that the 100m Freestyle is my favourite event. You get all the big personalities in there and anyone can beat each other on a given day. Knowing that makes it even more exciting and the marshaling room at nationals is never lacking in banter. It's that 'will he or won't he fade off at the 75m mark' that makes the race so exciting. 
I'm sure if you ask my coach Simon, he will say that I could do the 400m Freestyle. I strongly disagree!"
What are your proudest career accomplishments so far? 
Popham – "Taking the obvious ones first, the individual Paralympic gold medal along with the 4x100 Freestyle relay world record was pretty special. I think more than anything though I'm proud of how I handled my obstacles and got through the other side. It hasn't been the easiest journey, but we've always found a way. I think that attitude of just get it done will stand me in great stead for the future."
What are your short-term goals? 
Popham – "I think short term has to be to get back up and go again for the World Championship team in April. It's off the coast of Portugal so it'll be a perfect location.
Outside the pool I'm really looking to push the opportunities I've been given from these games and hope to get my career in media started."
What are your long-term goals? 
Popham – "It's got to be the two-peat of the 100m Freestyle at the Paralympics in Paris, something few have done. I'm also eyeing off the World Record. It will take a lot of work, but it's definitely a possibility.
I try not to think too far into the future. I'm more of a day-to-day person and I think that allows me to not feel bogged down by it all."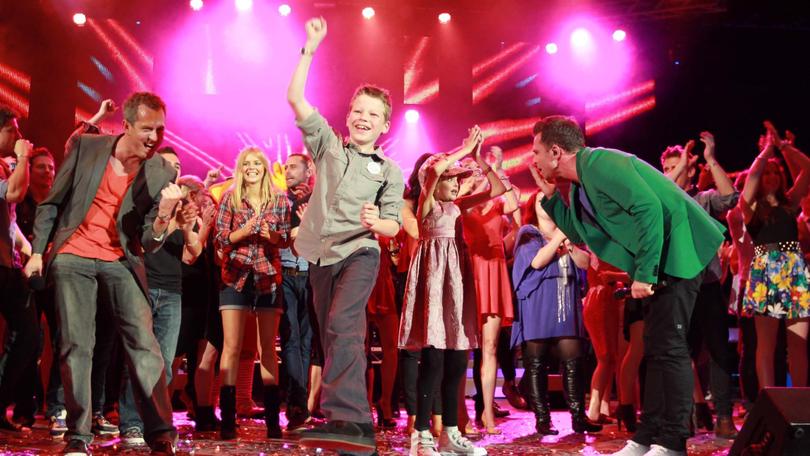 What are your hobbies outside of the pool? 
Popham – "I keep it pretty simple when in full training. I love to play games on the PlayStation with friends just to be able to switch off. I love any type of sport really. 
I spend most of my time with my lovely girlfriend, Kerry. We actually went to the zoo for the first time in ages and those experiences are the exact days that you need. Just to help you feel like you aren't just a swimmer and can experience life at a normal rate. We both look towards those days out as much as possible."
How do you prepare for your competitions? 
Popham – "My pre-race routine has changed a lot throughout the years. I'm currently more into the chilled type of music for the marshalling areas. I found that big songs pumped me up way too much and I ended up just being a nervous wreck by the time I got to the block.
Recently, I've been listening to Taylor Swift and find other kinds of relaxed songs currently work well for me. I don't have any rituals by design, if something goes wrong in my list of 15 things I do before a race it just causes unnecessary stress.
I love to race though. I feed off the energy in the crowds. Unless I've done something very wrong, I won't be too nervous. I just do enough to get the best out of myself."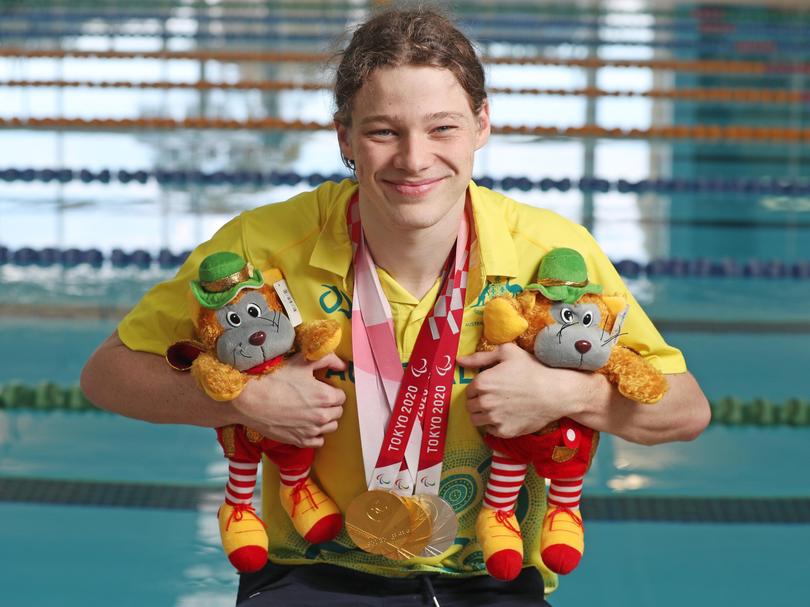 What advice would you give other swimmers? 
Popham – "In terms of advice, you just need to work yourself out as an athlete and as a swimmer. Things that work for someone may not work for you. But in terms of advice that you can take home today, I would say get off the training roller coaster.
What I mean by this is don't get so emotionally invested in your training to the point of it draining you mentally. If you have a good session, give yourself a pat on the back but don't go crazy. If you had a bad session, figure out why, but don't be so hard on yourself that you don't want to get up and train the next day.
Finding balance and a level of emotional detachment from your results helps you stay consistent for longer."