07 December 2021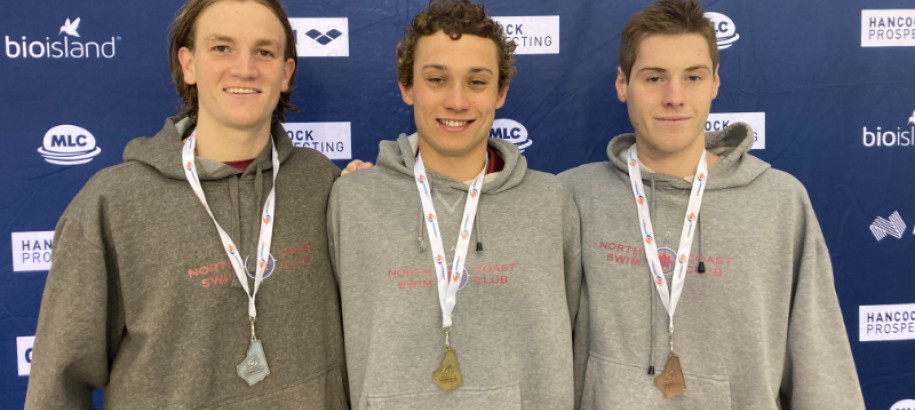 When it comes to mastering all strokes across all distances, there is no one quite like Kieren Pollard in WA. 
The 22-year-old has produced personal best times that have experts widely tipping him to be the next all-rounder superstar on the Australian Swimming Team. 
This year, Pollard clocked an incredible time of 4:15:68 in the 400m Individual Medley. This smashed the All Time WA Record set by dual Olympic swimmer, Travis Nederpelt, back in the 2004 Athens Olympics final. 
Pollard also recently baffled us when we paid him a visit in training, where he was heavily fatigued and 7km into an 8km session. He consistently produced multiple hundreds of Breastroke clocking in 1:10's from a push start, a time most swimmers would be happy to achieve in their lifetime. 
So impressive is his talent across a wide range of distances and strokes, it's almost difficult to pinpoint which is his best. Pollard made finals in the 2021 Olympic trials for 200m Butterfly and both the 200m and 400m Individual Medley, yet he also is one of the fastest athletes in Australia over 5km Open Water. 
The North Coast Swimming Club star kindly spoke with Swimming WA ahead of the 2021 Hancock Prospecting WA State Championships and provided an insight into his swimming career, along with some invaluable tips for other swimmers around WA.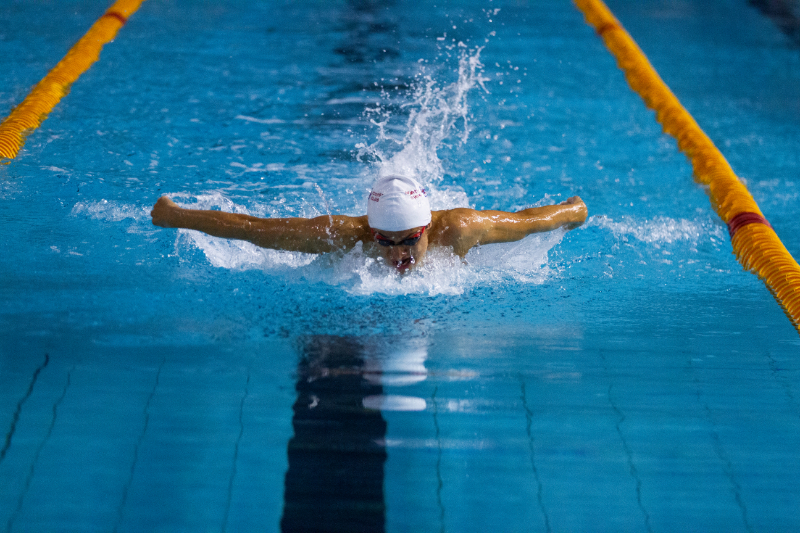 How and when did you first get involved with swimming?
Pollard – "From an early age I did swimming lessons as most kids do. From there I got involved in squads when I was about seven because my brother had started and instead of just sitting watching it made sense for me to be swimming also.
I began competing not long after and got a taste for the competitive aspect of the sport, which really suited me as I've always been competitive and enjoyed challenging myself.
Whilst I spent a lot of time swimming I also got involved in footy, athletics and surf club at difference stages over the years but found myself solely focused on swimming by my early teens." 
What clubs and coaches have you trained with throughout your career?
Pollard – "I have been very fortunate to have been coached by some of the very best over the years. In my early days at Breakers Swim Club, I was coached by Daniel Dielesen and then Glenn Gerber. They spent countless hours guiding me through stoke correction and instilling values in me that I have been able to take with me over the years.
I then continued my journey at Breakers under Ben Allen, which is when I really began to become competitive as an age grouper at a national level before moving on to swim under Hall of Fame coach, Bud McAllister.
Bud helped guide me through the transition from an age group swimmer to an open level athlete and coached me to my first ever national open podium finish.
After 12 years at the Breakers Swim Club, I made the move to the North Coast Swim Club in mid-2019 to train under Ian "Millsy" Mills. Almost immediately, Millsy and I made a strong connection, which allowed for an almost seamless transition into his program.
This has led to my continued progression over the last couple of seasons. The reason Millsy and myself, as well as all his athletes work so well together is that we know if we are giving 100% to applying ourselves to his program, he's giving us 100% in return. I know I can trust in the work he's giving me and he can trust in the effort and application he's getting back."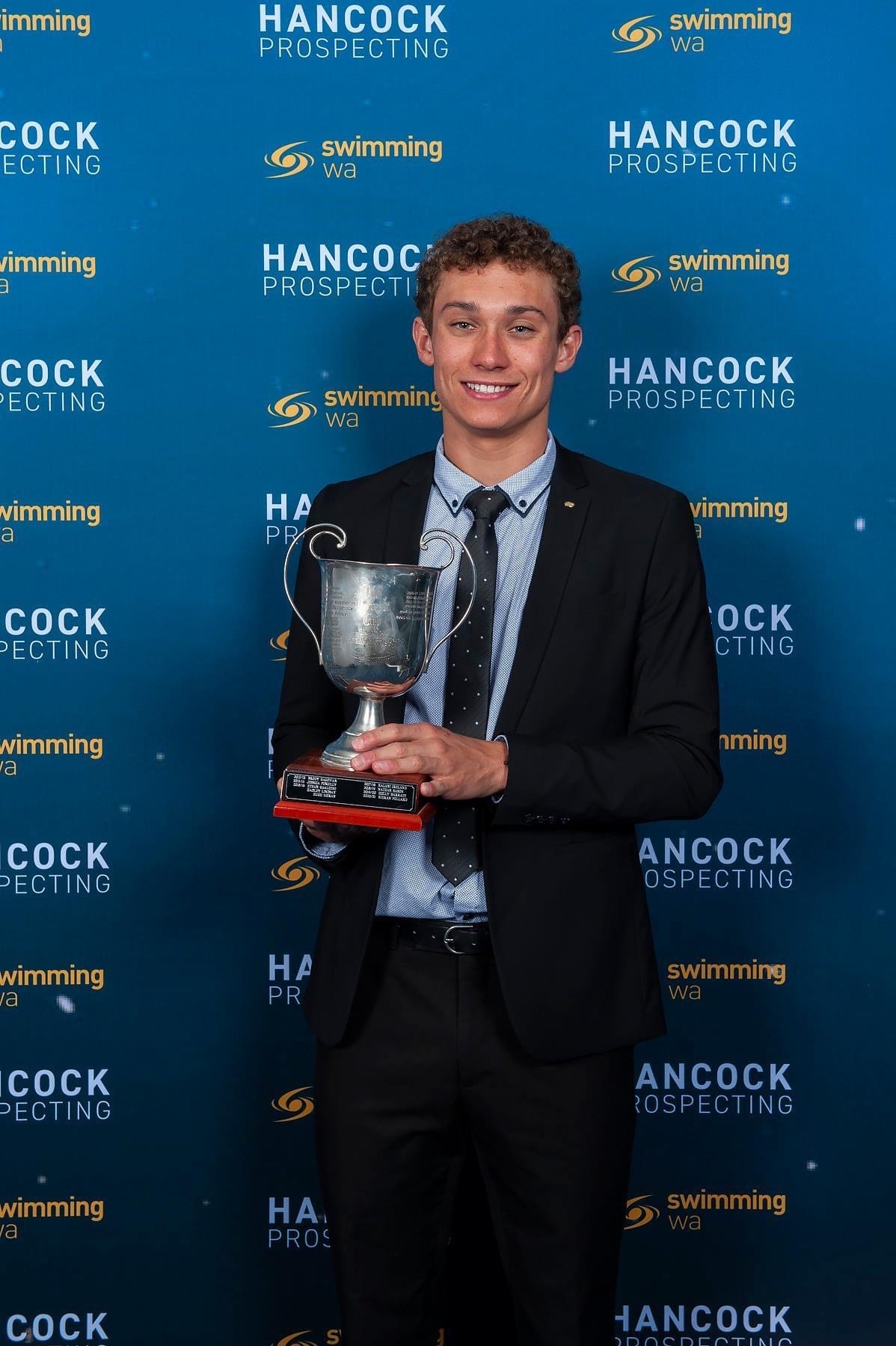 What is your current weekly load of training?
Pollard – "Currently I'm doing nine swim sessions a week and two gym sessions. Between these it comes to about 20 hours of training and roughly 60km covered in the pool per week.
In addition to the 20 hours, there is 15-30 minutes of activation work done before every session, whether it be swim or gym. Massages are something that I'll get from time to time when my body is really beat up and needs some attention, but it's not something I do routinely at the moment. 
Outside of the sport I work 12-16 hours per week as a swim instructor and supervisor at Kirby Swim. I'm very fortunate to be a part of a team that understands the demands of competitive swimming and supports me in my endeavours in the sport." 
What are your best events and which is your favorite?
Pollard – "I'm very fortunate being a medley swimmer that I can race a variety of strokes and distances.
My main events are the 400m Individual Medley followed by the 200m Butterfly. I have also enjoyed over the last couple of seasons testing myself in the middle to long distance freestyle events.
Currently my best time for the 400IM is 4:15.68 and for the 200 Butterfly is 1:58.15. Over the next few months, I'll hopefully be able to put some consistent training together that will hopefully give me the chance to bring those times down at the major meets this season, including the upcoming WA State Championships."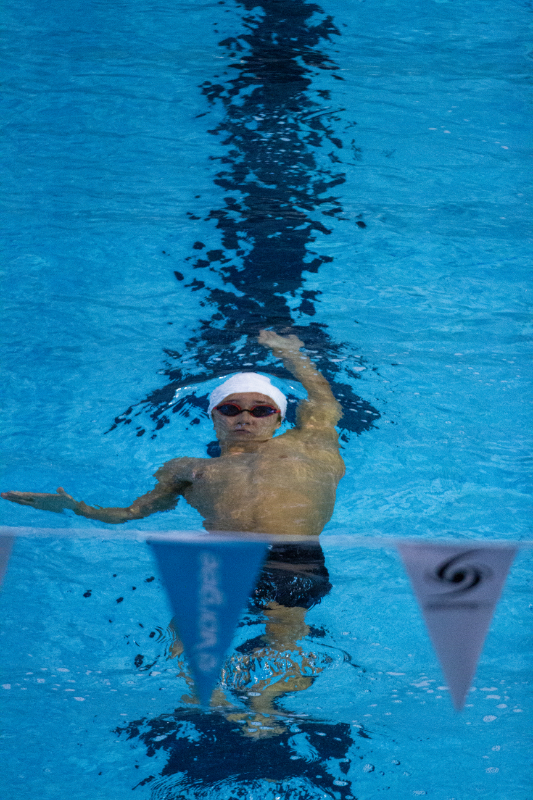 What are your proudest career accomplishments so far?
Pollard – "My proudest career accomplishment so far would have to be seeing all the work I did across a Covid interrupted 2020/21 season come to fruition at the Australian Olympic Trials this past April.
Myself and Millsy knew we'd done a lot of work and thankfully it all came together on the first day of the meet when I dropped nearly 5 seconds off my 400IM PB to go from 4:20.17 down to 4:15.68.
Although placing third at Olympic Trials was a little hard to swallow at first, on reflection that was a huge step for me. It validated the decisions we made leading into the meet around where I should be training and racing leading into the competition to give me the best chance of performing well.
Another big achievement for me was my first ever national podium. I'd always chased a top three finish at nationals as an age group swimmer, but only managed a few fourth-place finishes.
On reflection these were still great results, then in 2019 I went into the Australian Swimming Championships with the goal of making the 400IM final and simply wanting to test myself against the best in the country.
I made the final and went on to claim the bronze medal in that race. I think that gave me confidence that I could really compete as an open swimmer." 
What are your short-term goals?
Pollard – "My short-term goals are to continue to improve all of my strokes, in particular my Backstroke. I'm aiming to lower my 200m Butterfly and 400IM personal best times in particular by the end of the 2021/22 long course season."
What are your long-term goals?
Pollard – "My long-term goal is to leave the sport knowing I've put everything I can into getting the very best out of myself as well as my teammates.
To make a senior Australian team is of course what most high level swimmers are setting out to achieve, so hopefully I can fulfil that goal over the coming years and compete internationally."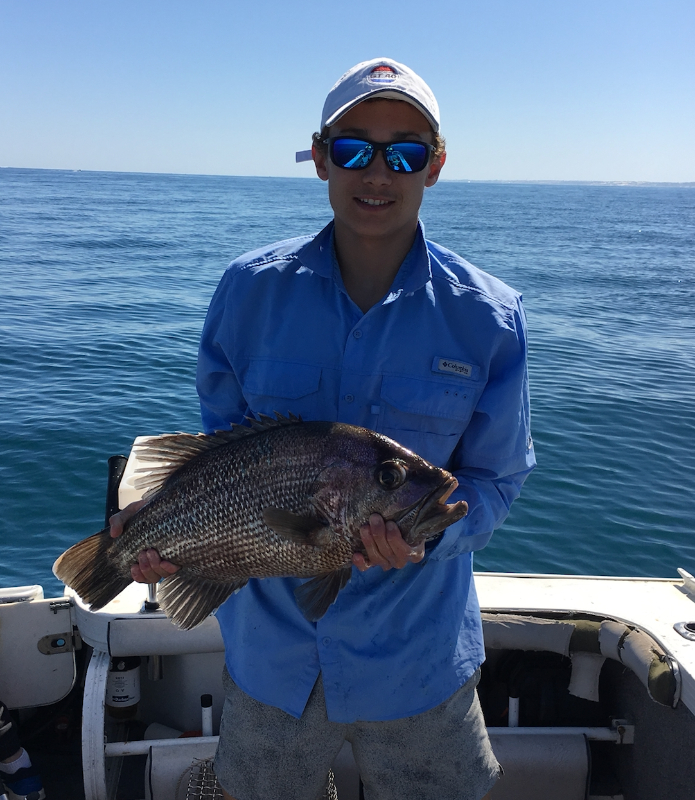 What are your hobbies outside of the pool?
Pollard – "Outside of the pool I'm quite an outdoors kind of person. Fishing would have to be my favourite hobby for when I manage to find time away from training and work.
I also quite enjoy getting away and doing a bit of camping. At times when training has really knocked me around, I'm more than happy to put the feet up and relax by getting stuck into a movie or Netflix series."   
How do you prepare for your competitions?
Pollard – "How I should prepare for a competition is something that I've worked on over the years. I try to be fairly organised these days so that I don't have anything to stress about come race day.
A day before the meet, I'll go and buy all my food as well as pack my bag with my race suits and towels. This is so that on race morning all I need to do is shower and eat then I'm good to go.
I arrive at the race venue 30-40 minutes before I need to get in and warm up. This gives me enough time to activate as well as chill out for a few minutes before I start thinking about what I need to do to be ready to race.
I complete a different warm up for heats and finals, so I do the one appropriate to the time. I try to stay relaxed after my warmup and not get too narrowly focused on my race until I walk out behind the blocks. I find this is a good way to minimise nerves and keep me relaxed."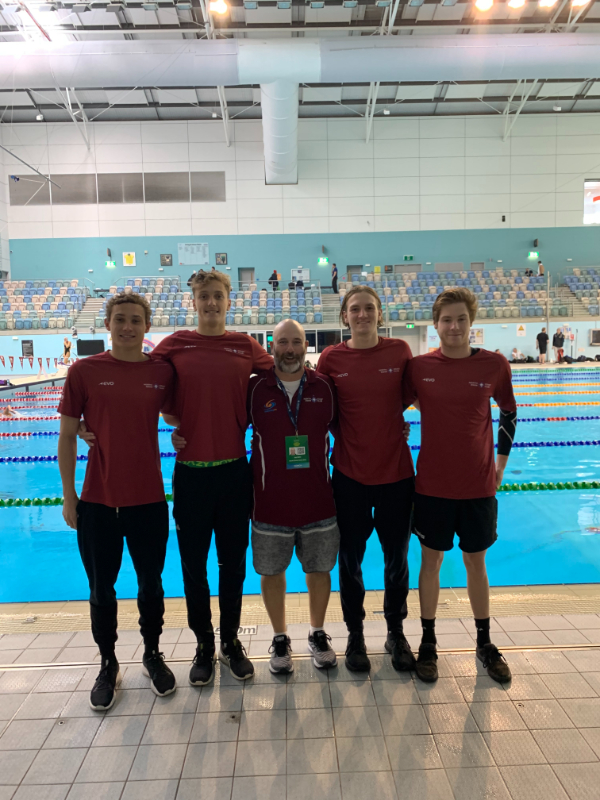 What tips would you give to younger swimmers?
Pollard – "Over the time in the sport I've learned a lot of things that have shaped me into the athlete I am today. Some tips I would have for young swimmers are:
1) There is no substitute for hard work. Having talent is great but as you get older hard work is what's going to help you achieve your goals.
2) Don't be too outcome focused. You can't always control the outcome, but you can control your effort and application. This is something Millsy instils in his athletes and I think we all reap the benefits of this approach to training and racing.
3) There has to be a balance between life and training or competing, regardless of your age or level of swimming. You can't always be swimming focused. Don't get me wrong, dedication and consistency is very important, but it can't be at the expense of everything else in life.
4) What has kept me in the sport for so long is finding enjoyment in swimming. I get enjoyment out of challenging myself and seeing how far I can push my body, but more so the people around you are what can make or break how much you get out of the sport. Building strong friendships and relationships with those around you is the best piece of advice I could give to someone who really wants to enjoy swimming."