16 February 2022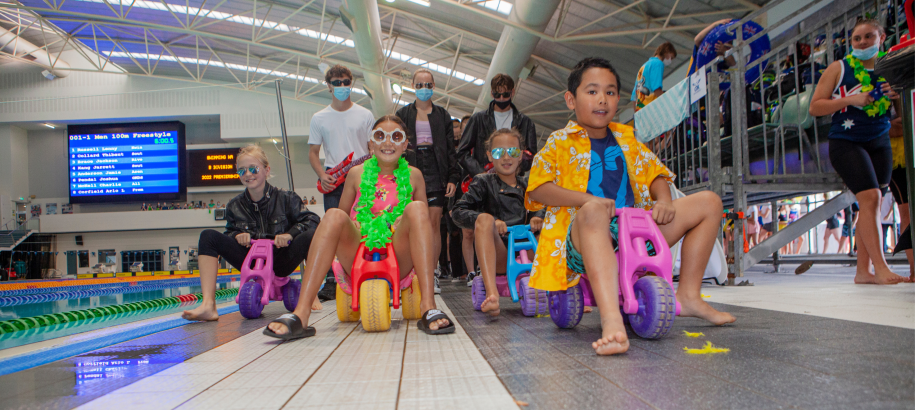 We're still coming to grips with how entertaining and loud the racing was across the Club Premierships.
Leading clubs were tied on points with two races to go. Clubs achieved feats that haven't been seen in over forty years and the entrance marches resembled Broadway performances.   
Here is some of the highlights from the A, B, C & D division Club Premierships!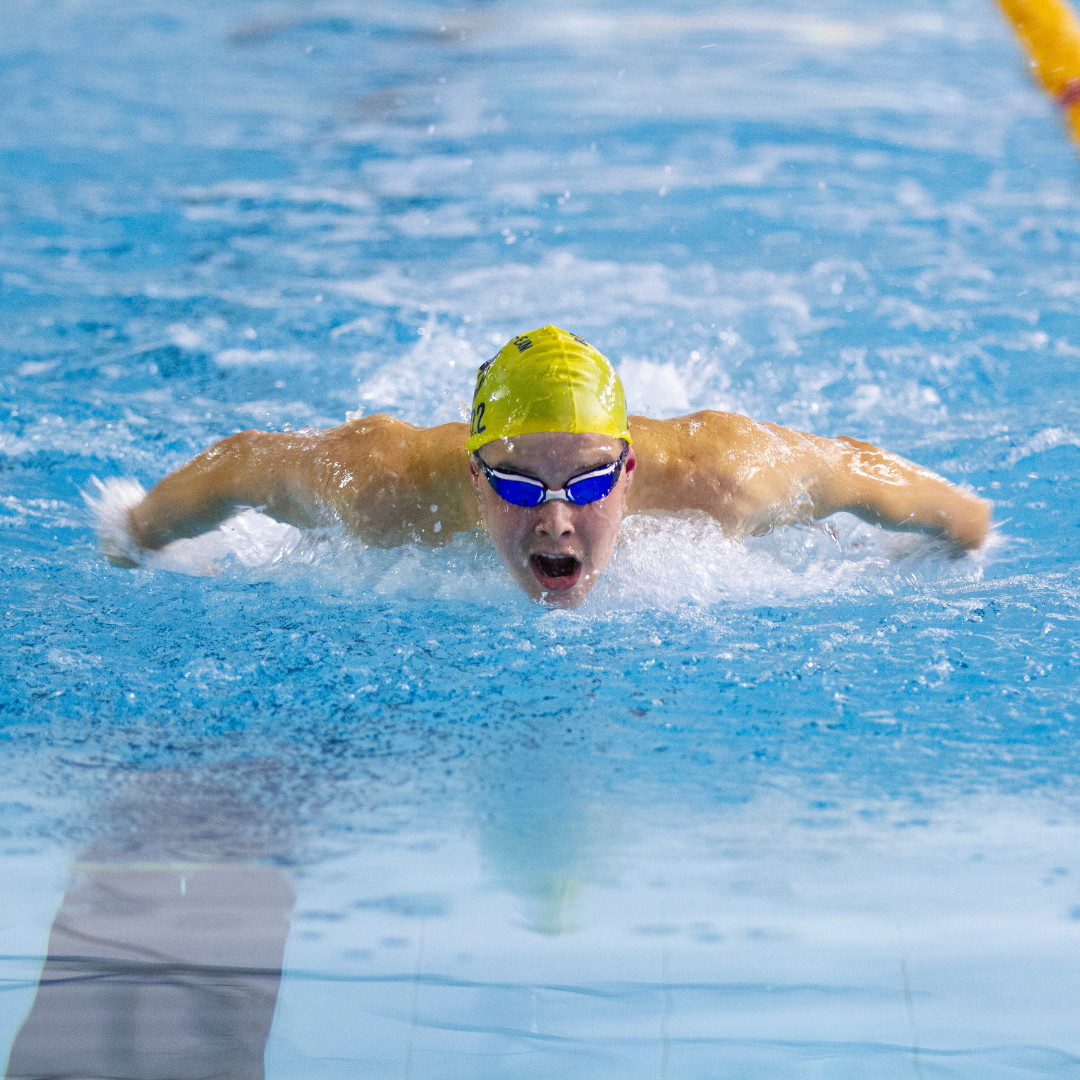 A Grade Winners – Westside Christ Church Aquatic
Westside Christ Church Aquatic won their first A Grade Premiership and they clutched it in the same fashion as the West Coast Eagles in 2018 with their enthralling AFL Grand Final victory…with two minutes to go.
With two relays remaining, Westside Christ Church and UWA West Coast were level on points. It set up some of the most nail-biting racing in WA history to close out the A Grade premierships. 
With the final 10x50m freestyle relay to go, whoever finished higher between the two clubs would likely claim premiership glory. UWA West Coast took the lead midway through the race, until Westside Christchurch stormed home in the final four legs to claim a crucial win.
That victory meant Westside became the first club to win both the A Grade Premiership and the OWS Premiership in the same season.
Behind the scenes of this remarkable achievement was a tremendous amount of hard work by Westside's Head Coach, Jon Harrison. His attention to detail in coaching across numerous years on pool deck helped build a fantastic reputation within the club, which helped him form one of the strongest teams we've seen in recent times for a premierships event.
His blood, sweat and tears poured into this sport for his athletes and club has now rewarded him with the title he thoroughly deserved. 
Joining Harrison behind the scenes working hard to help Westside's rise up the rankings was Olympic gold medalist, Bill Kirby, who helped form the club back in 2009.  
Well done to Westside Christ Church and to the highly respected UWA West Coast Swim Club for being the first club to congratulate the newly crowned winners!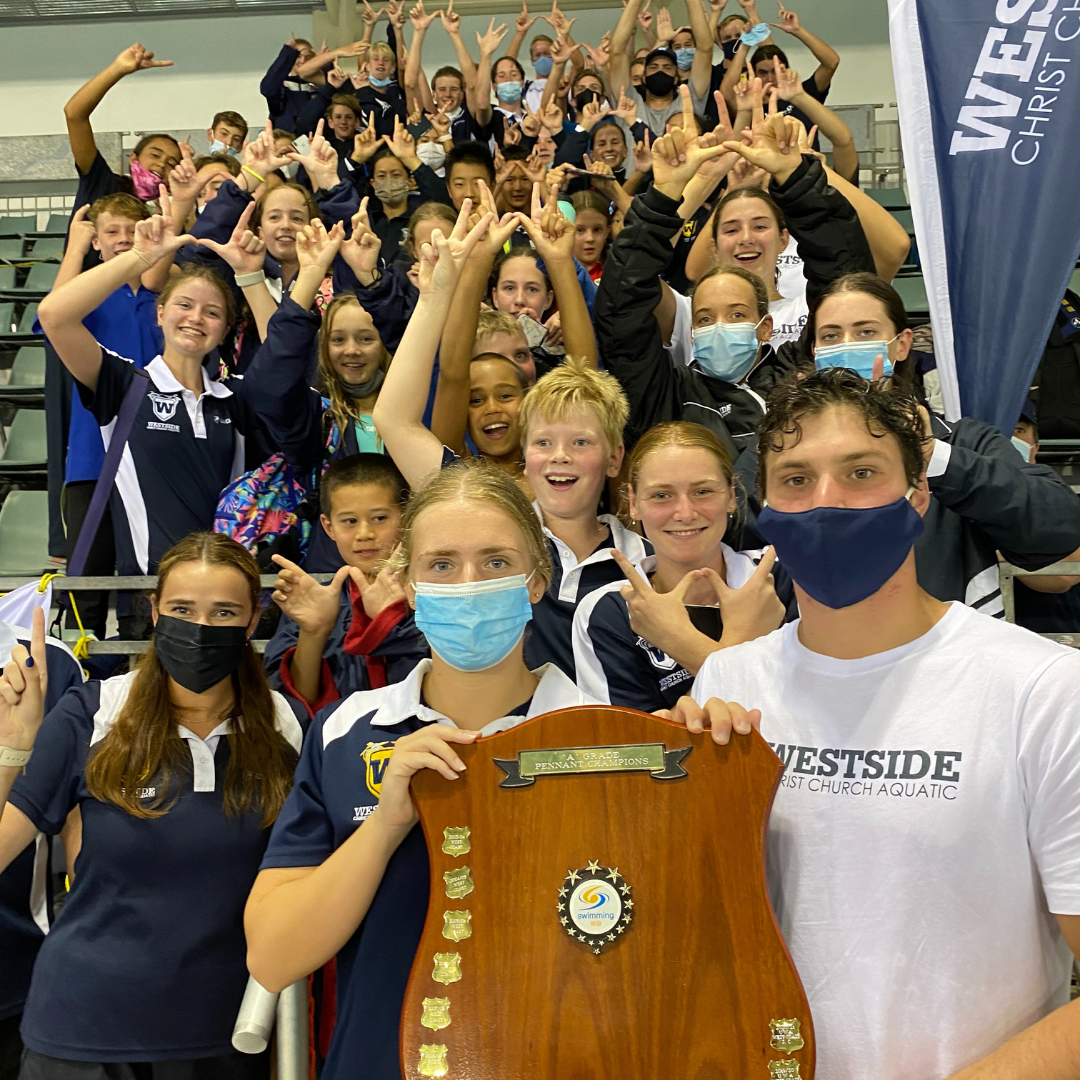 B Grade winners – Arena Swim Club
To say Arena have had a tough couple of years with their training venue would be an understatement.
Arena found themselves displaced over the last two years while their pool at HBF Arena required maintenance and was shut down due to Covid.
It meant their swimmers, coaches and parents had to become flexible with where and when they trained. Some swimmers had to travel long distances to pool venues and it threw a speed bump into competition preparations.
One of those swimmers included Ben Popham OAM, who adapted brilliantly and went on to win two Paralympic gold medals in Tokyo under the guidance of his remarkable coach, Simon Redmond.
With the issues of HBF Stadium now in the past, it was great to see Arena return to competition and take out the B Grade Premiership for the 2021/22 season.
Popham even managed to snag himself a PB in the Men's 50m freestyle, surpassing his time from the 2019 World Championships.
It now means Arena are back into the A Grade division, which they last won during the 2011/12 season.
To put icing on the cake, they also won the B division march past. Welcome back Arena!
We also need to congratulate Kwinana Swimming Club for their strong performance that has kept them in B Grade for the first time since 1976!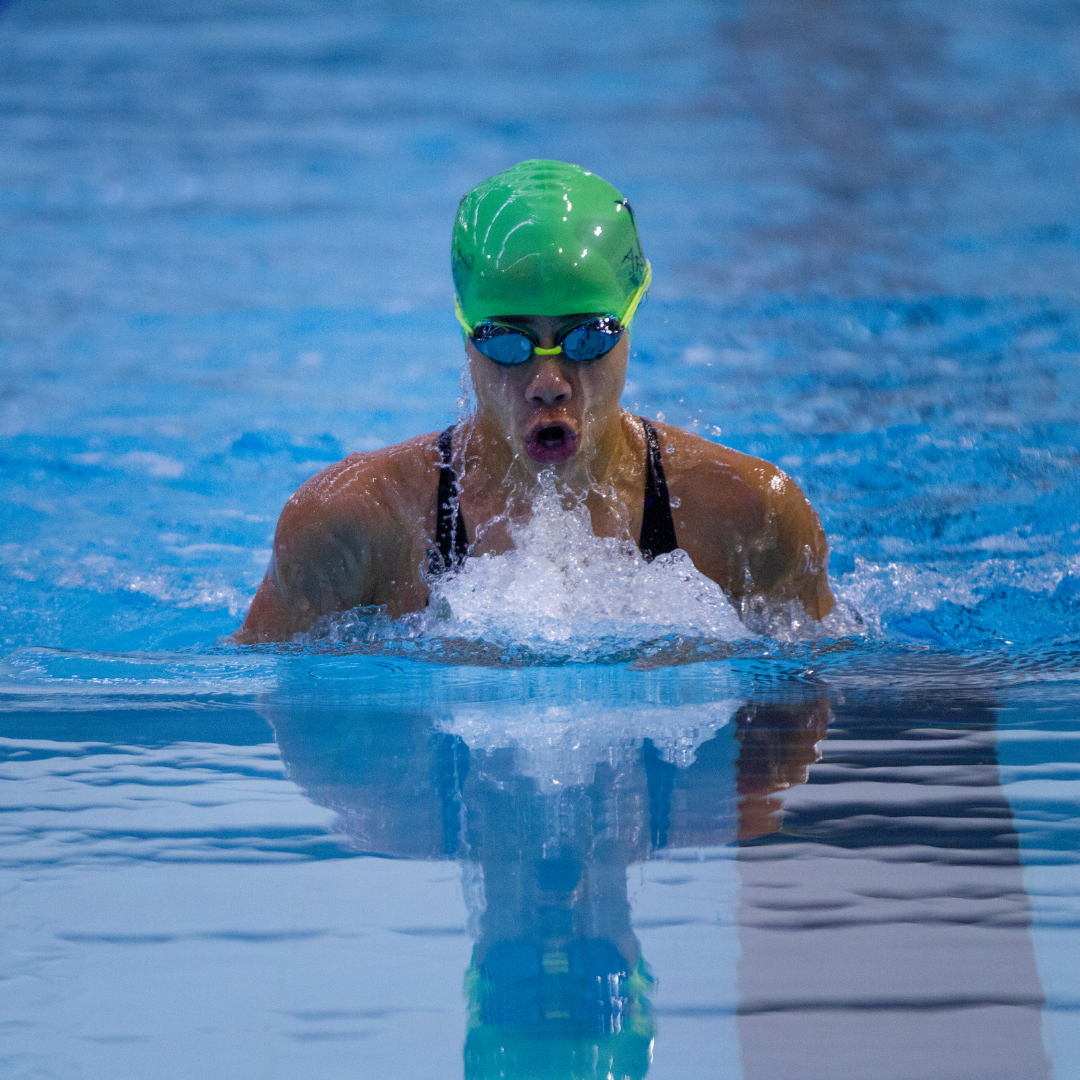 C Grade winners – Claremont Aquatic
It's clear that Claremont Aquatic are on a projectile up through the divisions and are not slowing down.
Since their inception in 2020, Claremont have now gone on to take the D and C Grade premierships in successive years.
This is a rare and very difficult feat for a club to dominate their division immediately upon entering it, which shows the exponential growth in their club members and excellent quality of coaching.
What makes this feat even more impressive, is that Claremont Aquatic's Head Coach, Gaye Pocrnja, started the club in the midst of the Covid pandemic and the club has continued to thrive throughout this difficult period.
Congratulations Claremont Aquatic on creating such a fun environment for your swimmers and best of luck for your tilt at the B Grade Premiership title!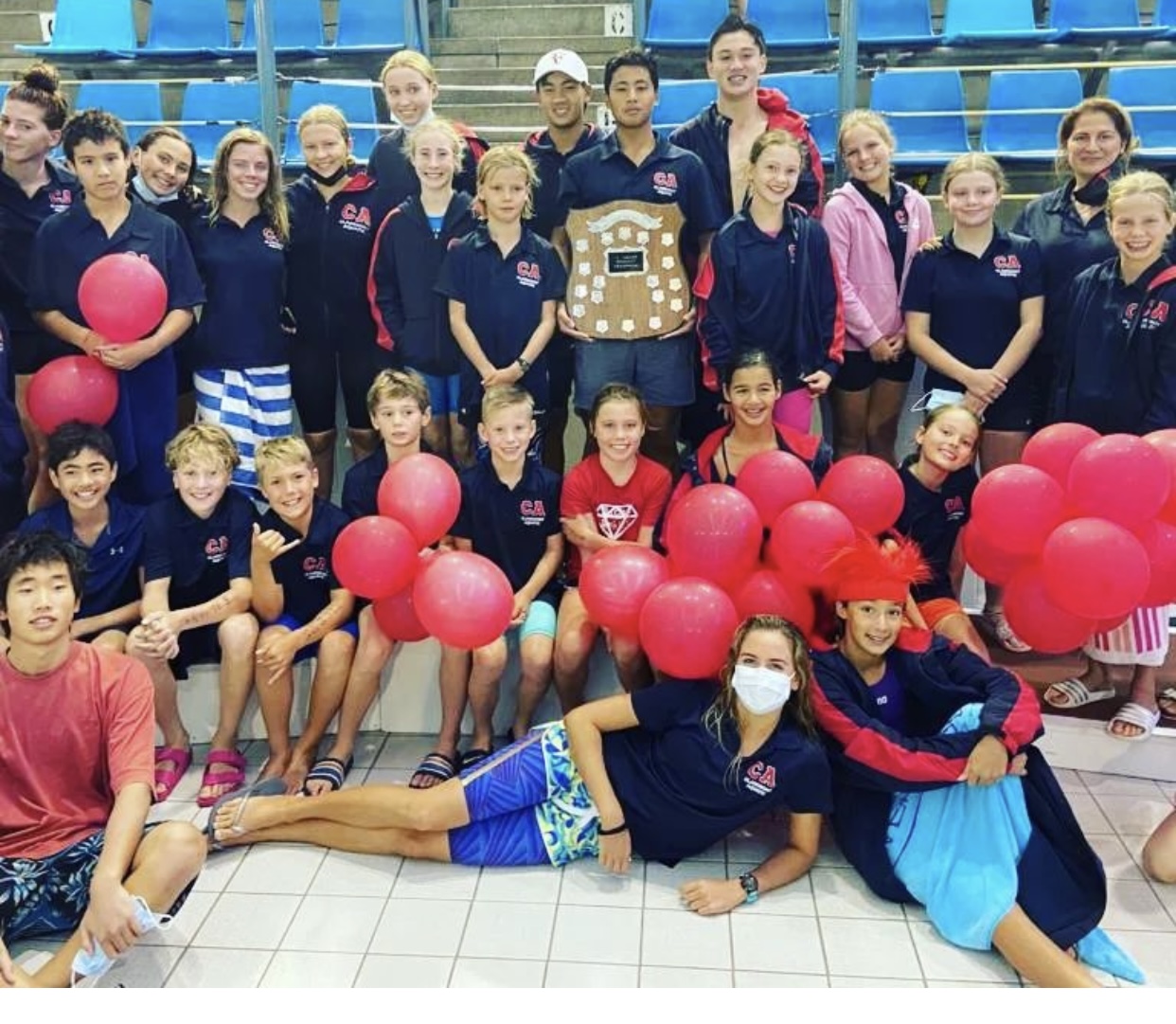 D Grade winners – Highlanders
Just like Claremont Aquatic, Highlanders Swim Club are fast achievers.
In just their first year of competition, Highlanders stormed through to claim the D Grade title.
While their numbers are still relatively small as they continue to grow, the club has already attracted some big names to represent them.
WA superstar and retired Olympic medalist, Tommaso D'Orsogna, proved he still had it when he made appearances for Highlanders at the recent WA Relay Championships.
With a boiling 51.7 second split time in the 4x100m freestyle relay, D'Orsogna would have taken out the 100m freestyle final during the A Grade Premierships.
While Highlanders is still growing in the quantity of their club members, the quality of their swimming and coaching is paramount for a club that is less than 12 months old and it continues to attract swimmers of all ages and abilities.
They even managed to have Ryan Steenkamp chip in for a few races, who is now Head Coach from Hooked Swim!
Congratulations Highlanders and welcome to C Grade!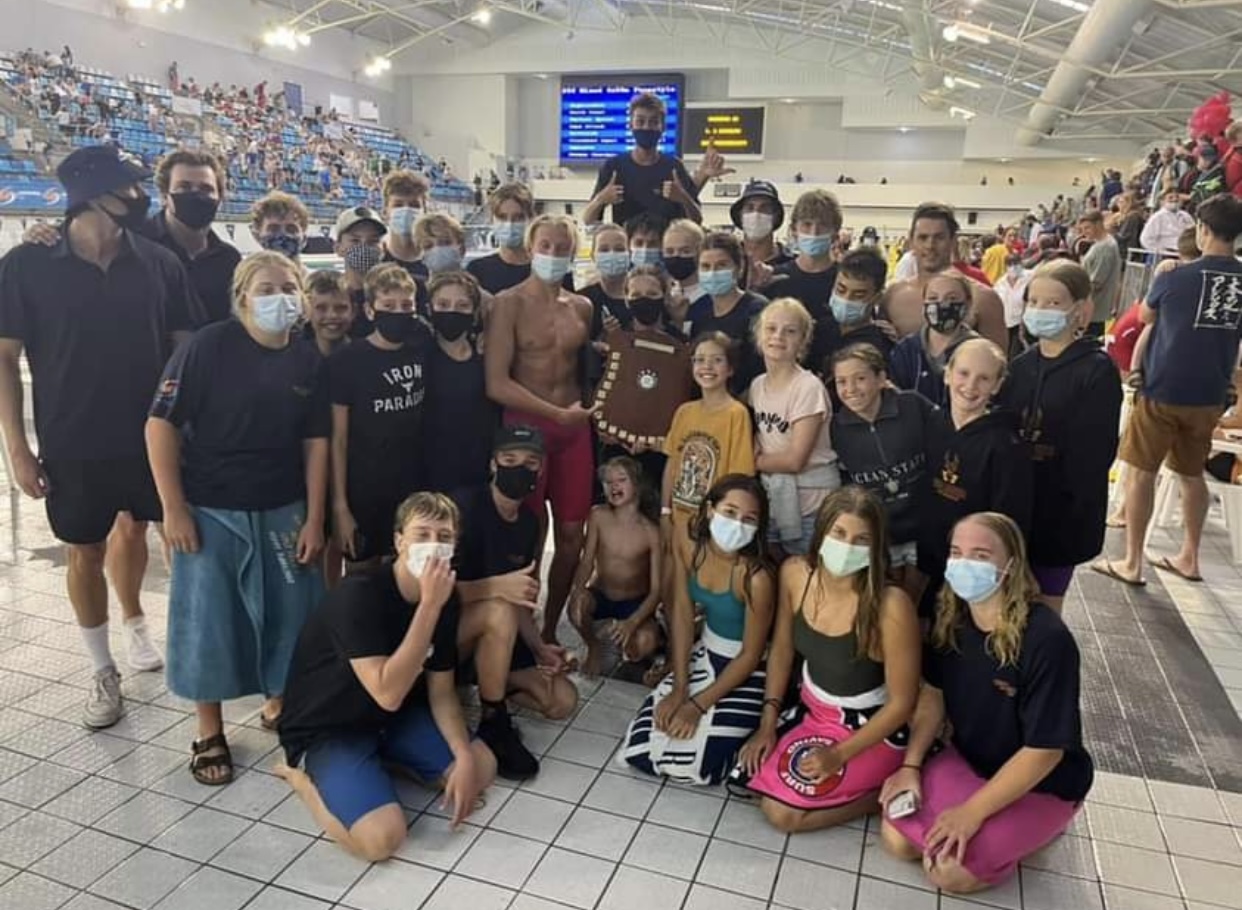 March past winners – Breakers Swim Club, Arena Swim Club and Newman Churchlands
Check out some of the highlights from the amazing march pasts across the Club Premierships and congratulations to our winners!