04 August 2022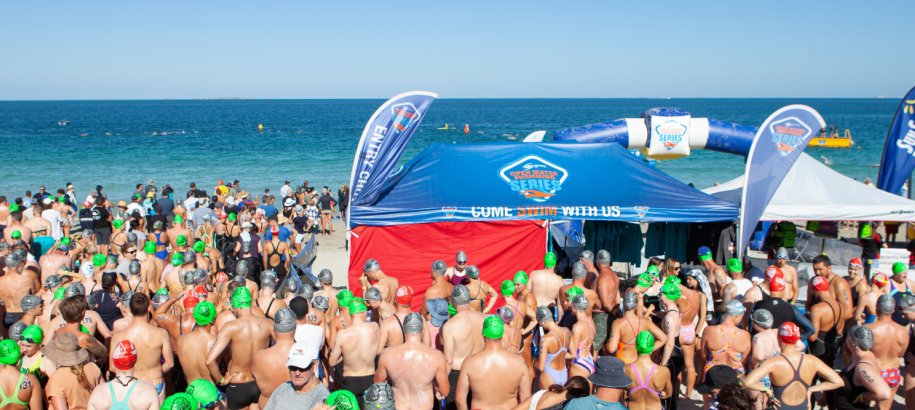 The Swimming WA Open Water Swimming (OWS) Series is the largest series of OWS events in Australia. The OWS Series has become an icon of the Western Australian sporting calendar, attracting amateur and professional swimmers from age nine to ninety-nine.
OWS Series Rounds
The series includes 10 events conducted across Perth and regional WA from September to March.
Events start at 200m or 500m, spanning distances all the way up to 10km. While swimmers can use their times to qualify for Nationals and/or record an official placing and score points in the OWS Series, Swimming WA encourages everyone to have a go and be a part of what is sure to be an exciting series.
Locations of the 2022/23 Open Water Series:
Round 1: Karratha, YARA Burrup Classic | Saturday 10 September
Round 2: Leighton | Saturday 29 October
Round 3: Sorrento | Saturday 12 November
Round 4: Koombana Bay | Saturday 26 November
Round 5: Rockingham | Sunday 11 December
Round 6: Mullaloo | Saturday 31 December
Round 7: Coogee | Saturday 14 January
Round 8: Busselton | TBC
Round 9: City to Scarbs | Saturday 18 February
Round 10: The Marina | Saturday 25 March
What's new in 2022/23
This year there are a few new concepts as part of OWS which include new age categories, the Elite category for the high-performance athletes, Team & DUO's for friends and family to compete and have some fun, and a Second Course to be provided at selected rounds.
New Age Categories
In 2022/23, the age category of under fifteens (u15s) will be replaced with the under fourteens (u14s) age category. This change is to ensure that under fourteens can compete fairly against one another in events up to 5km, removing the advantage that previously was present with a fourteen-year-old being able to swim the 7.5km and 10km distances, giving them the opportunity to gain more series points than those under fourteen who can't swim the 7.5km and 10km distance due to FINA rules.  
The Open age category will be expanded with the introduction of the elite category in 2022/23. This will result in greater competition and a clearer pathway to the new elite category. Super Legends will also be combined with the Legends category.
For more information on the new age categories, click here.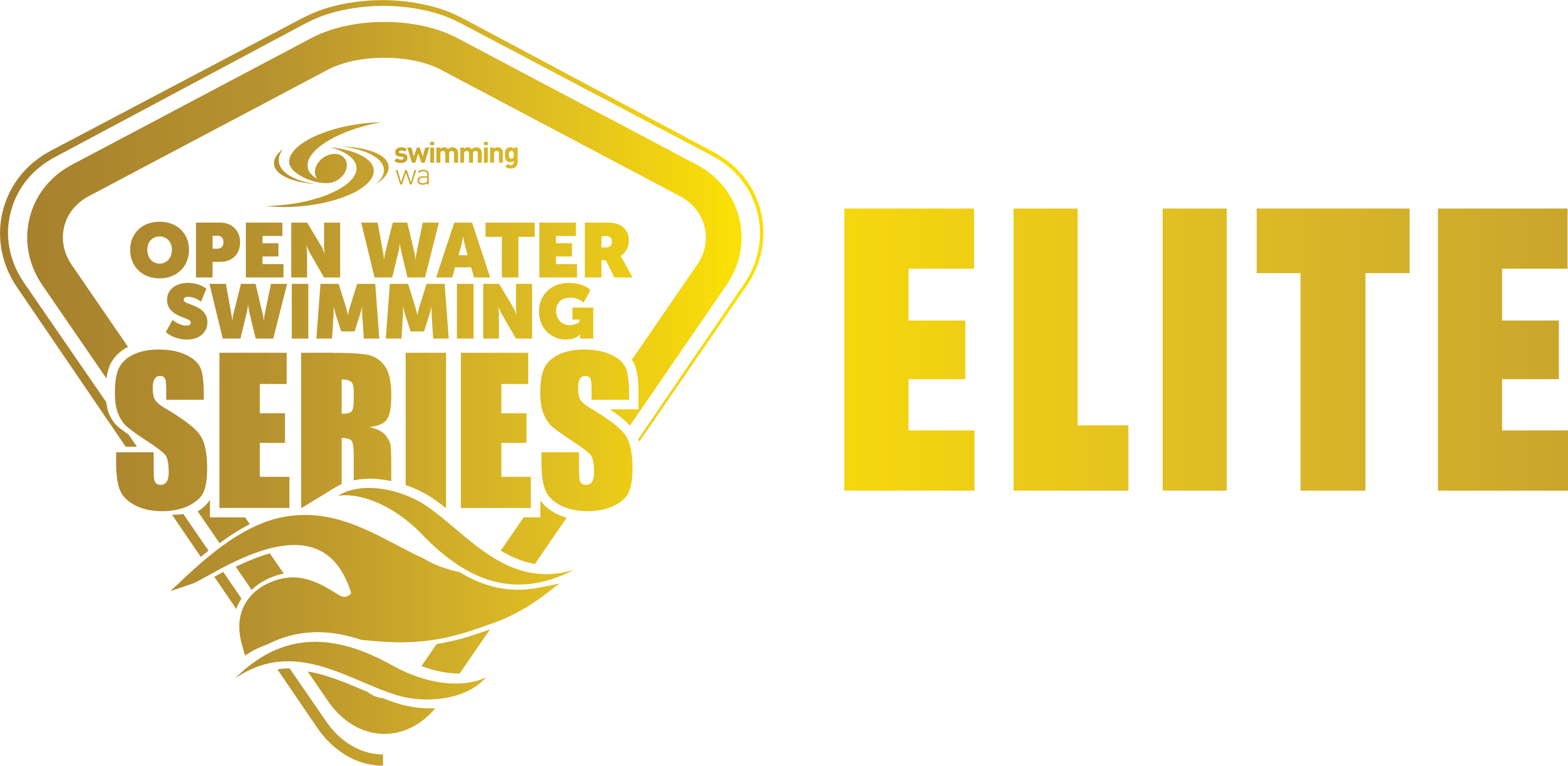 The Elite Category
The Elite is a separate category to the public that will award the best Open Water Swimmer in WA. The Elite will compete in six selected OWS Series rounds to maximise the opportunity and preparation for National Open Water at Busselton and the Rottnest Channel Swim.
To be part of the Elite category this year, athletes will need to apply (see link below) to signal their interest. Swimming WA will then undertake a review process of all applications and select chosen athletes based on set qualifying times in 5km and/or 10km swims. The top 25 males and top 25 females will be selected into the Elite category creating a dynamic competitive field for the 2022/23 season.
Applications will close Tuesday 11th October at 23:59pm.
For more information on the Elite category, click here.
Team & DUO's
Teams and Duo's are a new concept designed to encourage new and existing swimmers to come down with their friends and family to compete in a fun new swimming concept. A team will consist of four (4) people and a duo will consist of two (2) people. All swimmers will be required to register, and all will receive a tattoo set and timing chip.
Duo and Teams will compete on a 500m course at selected rounds throughout the OWS Series, swimming a total of 4km (8 laps) together. Anyone can make a team or duo; you don't need to be a OWS or SWA member. All swimmers who compete in the duo and team events will be awarded with a participation medal!
For more information on Team & DUO's, click here.
Second Course
Second Course is an additional swimming course at specific rounds. The purpose of the Second Course is to reduce congestion on the first course, it separates the introductory distances from the elite level distance and allows more safety for competitors. Second Course will be optional at selected rounds, which a 500m loop as the second course and the first will be the traditional 1.25km loop.
For more information on Second Course, click here.