15 February 2023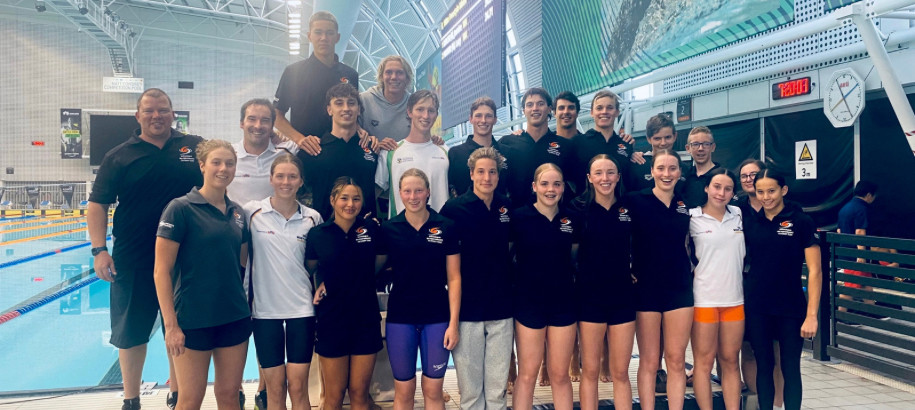 20 of WA's top performers at the WA State Open and Age Championships were selected to represent a WA Performance Pathway team at the South Australian State Open Long Course Championships in Adelaide. View full results, here.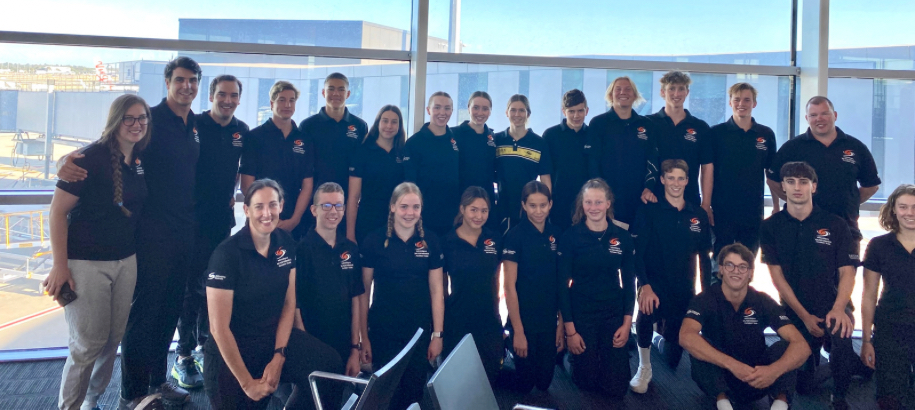 The first three days consisting of training sessions across three different pools, developing the relationship between athletes and coaches and getting comfortable with their surroundings.
Days four to seven saw the main competition, competing alongside some of their idols including Dolphins team members Kyle Chalmers, Meg Harris and Col Pearse. The start of each finals sessions saw WA relay teams take it to Australia's best, picking up medals in 9 relays – undoubtedly one of the week's highlights being Alexander Sillitoe (SLD) holding off Marion's Kyle Chalmers in the final leg of the 4x50m freestyle relay.
Click here to watch the 4x50m freestyle relay.
The Performance Pathway Team registered 38 personal best times, in addition to the following records:
- Tom Wyatt (ARE), South Australia All-Comers record for 17yrs 50m Back
- Lucinda Foley (UWAWC), National S7 record for 18yrs 100m Back
Many thanks for the following coaches for their amazing support of athletes throughout the week:
Lead Coach: Rob Palfery (UWAWC)
Assistant Coach: Sarah Scott (SLD)
Assistant Coach: Ryan Steenkamp (HLDR)
Scholarship Coach: Eliza Stewart (SSPW)
February saw 20 of WA's Flipper Squad athletes participate in National Pathways Testing Protocols, aiming to provide home coaches with valuable data as they enter into the final two month's preparation for Australian Age and Open Championships.
February has also seen three leading WA coaches selected to attend National Event Camp on the Gold Coast, providing technical and performance support to nationally categorised athletes targeted for Paris 2024 Olympic Games. These staff:
- Ben Higson (WAIS)
- Deb Jones (St Hildas)
- Mel Tantrum (Swimming Australia)
- Jemma Bassi (WAIS Physical Preparation Specialist)
The following athletes were selected on the National Event Camp:
- Iona Anderson (Breakers, WAIS)
- Talara-Jade Dixon (St Hildas)
- Kieran Pollard (North Coast, WAIS)
- Alec Mander (Perth City, WAIS)
- Joshua Yong (UWA West Coast, WAIS)
- Alyssa Burgess (Arena)