20 November 2023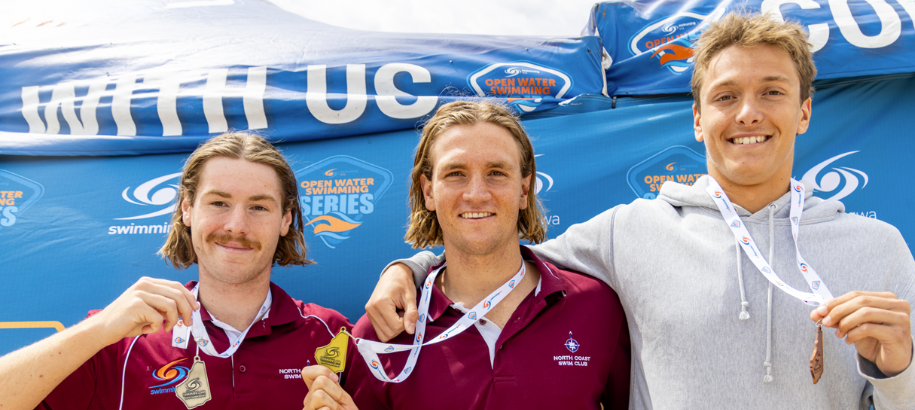 In an exhilarating journey that leads to the 2024 World Aquatic Championships in Doha and, ultimately, the Olympic Games Paris 2024, North Coast's trio of talent, Kyle Lee, Jack Wilson, and Robert Bonsall, are set to race in Funchal, Portugal. The staging camp begins on November 21, with the Men's 10km race taking place on Saturday, December 2.
Their meticulous preparation, under the watchful eye of coach Ian Mills, has these swimmers fully tapered and ready to seize this incredible opportunity with the Paris Olympics on their minds.
Before their departure to Portugal, these remarkable athletes competed in the 5km State Championships at Koombana Bay, Bunbury, on Saturday, November 4.
The competition was intense, with Kyle Lee taking the lead, closely followed by Jack Wilson, and Robert Bonsall securing the third position. This event marked their final competitive appearance before the forthcoming challenge in Portugal.
As these swimmers carry the banner for Western Australia and chase their Paris 2024 dreams, they have the incredible support of the local open water swimming community.