10 August 2023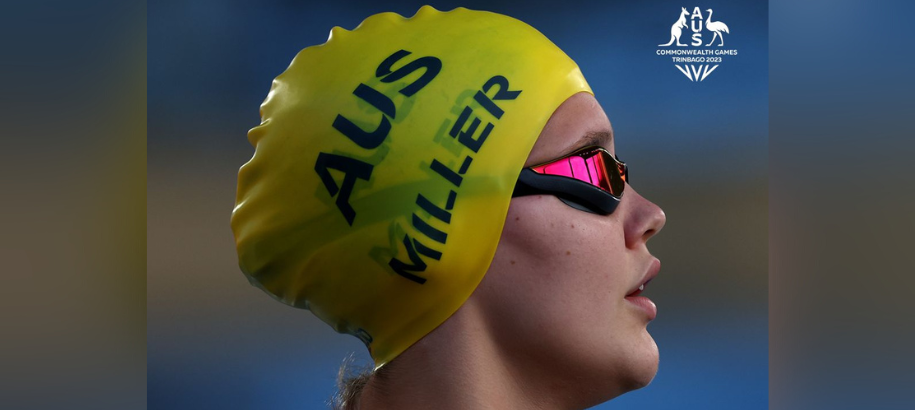 Inez Miller (St Hilda's, c: Deb Jones) has taken centre stage at the Commonwealth Youth Games held in Trinidad and Tobago, leaving a trail of victories in her wake.
The young athlete's journey of triumph began on a high note as she secured the gold medal in the women's 200m freestyle event on Sunday, showing her impeccable speed in the water. Following this impressive start, Miller continued to dominate the competition.
Monday saw Miller seize the silver in the women's 100m freestyle and then proceed to outshine her competitors in the mixed 4x200m freestyle relay, contributing significantly to her team's gold victory. Miller's performance in the last leg of the relay highlighted her competitiveness and incredible back-end speed.
The trend of success continued on Tuesday, as Miller clinched yet another gold medal in the women's 400m freestyle, clocking in at 4:14.97. Her crucial role as the final leg swimmer in the mixed 4x100m freestyle relay led her team to a well-deserved bronze.
The momentum of Miller's success remained as she secured a bronze in the women's 50m freestyle on Wednesday, reaffirming her consistent presence on the podium. In the mixed 100m medley relay, Miller's final leg contribution once again proved pivotal, earning her another bronze medal.
Australia finished in second place in the medal tally with an impressive 20 medals, a remarkable 7 of which were attributed to the incredible performances of Inez Miller. This feat included a total of three bronze medals, one silver and an outstanding three gold medals.
Distance swimmer Braden Fyneman (UWA West Coast, c: Rob Palfery) made his mark during the competition. Despite starting with an 8th position finish in the men's 1500m freestyle, Fyneman displayed commendable adaptability by plunging into sprint events. This strategic shift allowed him to explore new territories and challenge himself outside his comfort zone.
The Commonwealth Youth Games in Trinidad and Tobago have not only celebrated exceptional athletic achievements but also served as a platform for young athletes like Inez Miller and Braden Fyneman to experience travelling with an national team and competing at an international level. Congratulations to you both on a successful trip!
For the full list of results and medal standings, visit the official Commonwealth Youth Games website here.