23 May 2023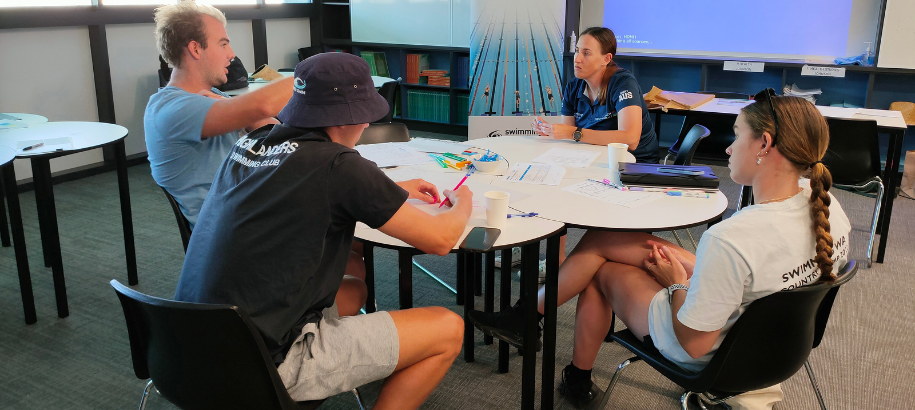 Swimming WA and Swimming Australia are delighted to unveil an exciting opportunity for Swim Australia™ Teacher of Competitive Stroke (SAT CS) and AUSTSWIM Towards Competitive Strokes teachers. The upcoming Development Coach Course workshop is scheduled to take place here in Western Australia on June 17 and 18. 
This highly anticipated workshop is designed to provide coach candidates with an interactive and immersive learning experience, encouraging them to share their coaching knowledge and enhance their skills. With a focus on promoting coaching excellence, this event promises to be a vital stepping stone in the coaching journey of participants. 
To participate in this enriching workshop, interested individuals are required to follow two simple steps:
Step 1: Enroll in the Development Coach Course with Swimming Australia
Candidates are encouraged to enroll in the Development Coach Course through Swimming Australia's registration process. This initial step will grant them access to a range of pre-course online learning materials, ensuring a solid foundation of knowledge before the workshop.
Step 2: Register for the Workshop in the Learning Management System (LMS)
Inside the LMS, candidates will find the workshop registration section. It is important to complete the registration process for the workshop before June 12 to secure a spot. 
The Development Coach Course workshop promises an immersive two-day experience, offering valuable insights and practical guidance. Participants will have the opportunity to engage in interactive sessions, exchange ideas, and learn from industry experts. 
For further details and enrollment information, interested individuals are encouraged to visit the Swimming WA website.
Don't miss out on this incredible opportunity to take your coaching skills to the next level! Join us at the Development Coach Course workshop and make a significant impact in the Swimming WA community.