14 August 2020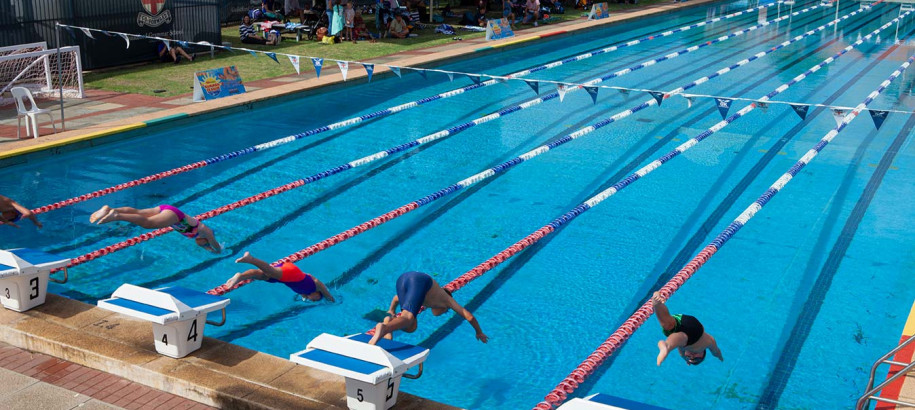 The Western Australian Swimming Association Inc. ("SWA") is going into the 2020 Short Course season in great shape and is cautiously optimistic about the coming few months leading into summer.
This weekend will see Swimming WA's Short Course Qualification Meet #2 which is the last chance for athletes to qualify for the 2020 Hancock Prospecting Short Course State Championships to be held at HBF Stadium in September. As a result, the Meet has attracted an amazing 684 competitors from 39 SWA Clubs with an enormous 2,584 entries. Given that Western Australia is still in COVID-19 Phase IV restrictions, this response from the SWA Membership is extremely positive and reflects the enormous growth the sport has enjoyed over the past several years.
Out of the pool, the Association is also making positive progress in relation to its governance and leadership practices for 2020 and beyond. Swimming WA is committed to providing contemporary, respected corporate governance and leadership. In May of this year, Swimming WA unveiled its response to the findings within the Leadership Scan Project, funded by the Department of Local Government, Sport and Cultural Industries (DLGSCI) grant and has been regularly reporting to the Membership on progress.
The SWA Chief Executive Officer reported to the Membership at the July SWA Presidents Forum on the Association's progress which has been most encouraging. The Association's progress to date is as below: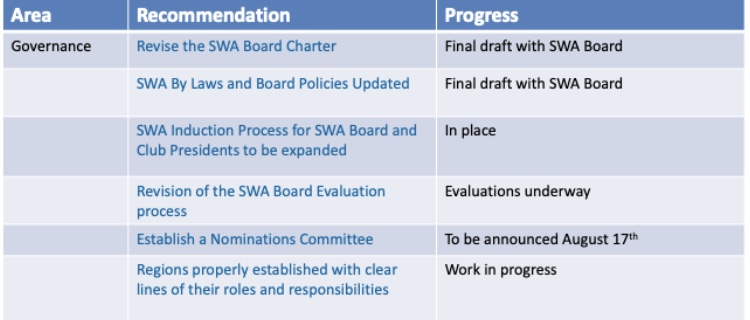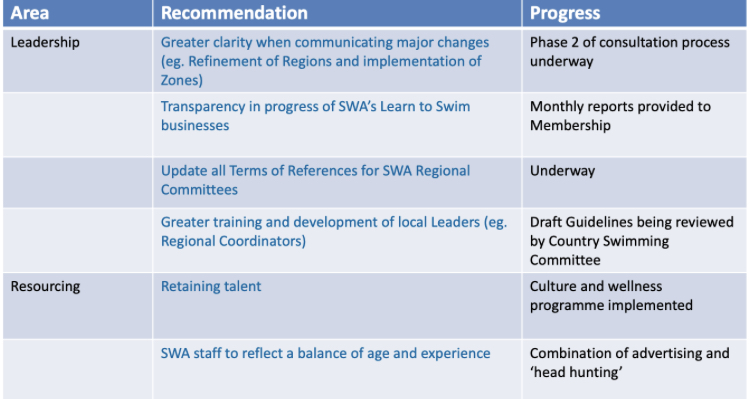 The SWA President, Mr Louis van Aardt, is pleased with the sport of swimming's progress in these challenging times:
"Swimming WA finds itself in a fortunate position to be able to engage with our Members, Stakeholders, Sponsors, Suppliers and Corporate Partners at a time when many States are facing significant restrictions. We are taking nothing for granted and working extremely hard to have plans in place should conditions with the COVID-19 pandemic begin to impact our community negatively once again.
However, when you consider the wonderful work of the Association during these bleak times, you can't help but be proud of what we have achieved. There is still a long way to go, but swimming in this State has a very clear direction of where it IS headed, is well governed, professionally managed and as a result, is building even during winter. This weekend promises to be a wonderful weekend for swimming, and I look forward to seeing people out at HBF Stadium" Mr. van Aardt said.
For further information, please visit us at www.swimming.org.au