20 May 2020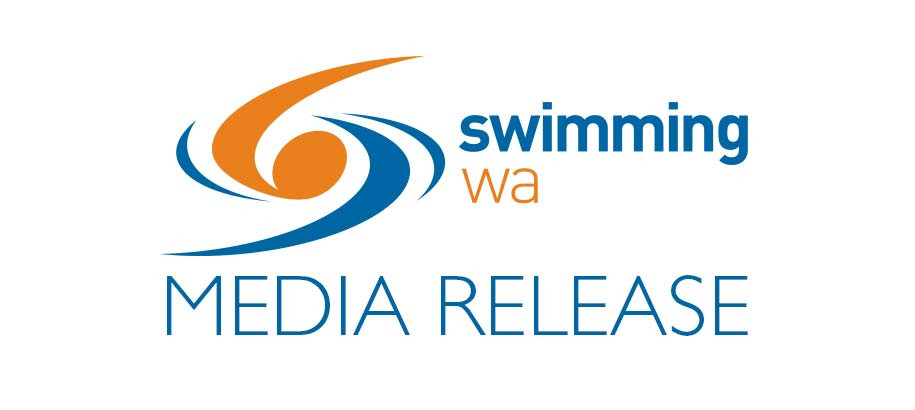 Welcome to the 5th edition of the Swimming WA Community COVID-19 Update. Since our last update, the Swimming WA Board and I have continued to implement our contingency plan to ensure that your Association is well-positioned to assist your Club to get up and running efficiently, now that the State Government restrictions have been eased a little.  
The return to training from Monday has been relatively smooth so far. I am pleased that those SWA Clubs that have made the decision to re-commence training, have complied with the application process and have followed the "Swimming Australia National Guidelines for Restarting Club Environments" document that was released nationally last Thursday. There is a little bit of work completing the Check List and providing your Club's COVID-19 Plan, but all sports face the same kind of approval process, so please read the documentation and develop your Plan with the health of your Members foremost in mind.
I once again remind all Club Presidents and Committees that you must remain vigilant in the weeks ahead to ensure that all requirements relating to non-contact and social distancing are observed. As a Leader of your Club, you have an enormous responsibility to ensure that there is not a breach that may endanger our gradual return to operations as a sport. The SWA Team are here to help, so if you have questions, please call Luke Gavin on (08) 9328 4599 and he'll assist.
SWA Clubs Back In The Swim
The following SWA Clubs have been granted SWA approval to recommence training;
Aqua Attack

– commenced 19th May 2020 (Aquamotion)

Riverton Aquanauts

– starting 25th May (Lakelands)

St Hilda's

– commenced 18th May  (St Hilda's School)

Thornlie

- commenced 19th May  (Gosnells Leisure World) 

Waroona

- commenced 18th May (Waroona Recreation and Aquatic Centre)

All Saint's

- commenced 18th May (All Saints College)

Westside Christchurch

- commenced 19th May  (Christ Church Grammar & MLC Schools Aquatic) 

Victoria Park

– starting 25th May (Aqualife Centre) 

Newman Churchlands

– starting 25th May  (Newman College)

Manjimup Marlins

- 25th May (Manjimup Regional Aqua Centre)
If you wish to book lanes for your Club training at West Swim Lakelands, please call Alicia Coppin on (08) 6143 4511.
Our best wishes to these Clubs as you gradually get your Coaches and Swimmers back into action.
2020 Westpac Swimmer of the Year Awards
I would like to publicly congratulate all 2020 Westpac Swimmer of the Year Award winners. The SWA team did a wonderful job of managing the Awards all last week with huge levels of engagement on the various social media platforms and the SWA website. The video messages from presenters and recipients were terrific and provided a 'personal touch' to the awards. We were also thrilled to receive messages from our Patron Mrs. Rinehart on behalf of SWA Principal Partner Hancock Prospecting, Allan Maitland (Westpac) and Lynley Papineau (Aqua Technics). I was also touched to see Lyn McClements present UWA/West Coast's Brianna Throssell with her 4th Lyn McClements medal – what an achievement from Brianna!
Our thanks to all involved on a wonderful celebration of the 2019/20 season.
SWA Club Re-Affiliation Underway
Now that our sport is slowly re-starting, all SWA Regions and all SWA Clubs are now requested to reaffiliate for the 2020/21 season. June 30th is not far away and we really want all of our Clubs back on board for the coming short and long course seasons.
SWA Short Course Season Commencement
Now that Club training has or is about to re-commence for any SWA Clubs, our attention is firmly on developing a revised SWA Short Course season calendar.
As was reported in The West Australian on Monday, SWA is hoping to commence the SWA Short Course season on the weekend of July 25th & 26th. Planning is well advanced, but as we continue to stress, our approach to this health issue is to progress gradually, sensitively and most of all, safely. Our focus is to provide our Coaches and swimmers with opportunities to put their training to a moderate test.
SWA will also be offering an innovative Club vs Club Meet in early August with the SWA Reignition Working Party developing some of the parameters of how the Meet would work, in line with Phase III of the State Government's COVID-19 WA Roadmap restrictions (ie. gatherings of up to 100 people). The SWA Presidents will be updated next Wednesday night (May 27th) on our SWA Leader call, so please stay tuned for more details.
Wishing all of our valued SWA Members a great end to your week and remind you that  "together we are stronger". There is light at the end of the tunnel, so keep positive and stay safe.
Best wishes,
Darren Beazley
Chief Executive Officer