05 November 2021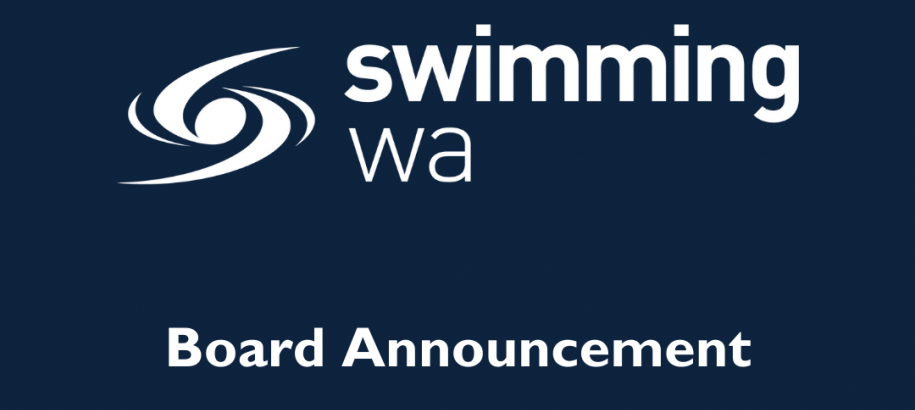 We would like to welcome Darren Michael as the new President of Swimming WA.  Darren has previously been President at Peel Aquatic Club and is a current Director of WestSwim Lakelands.  We look forward to having Darren on board leading the delivery of the new Strategic Plan 2021-24.
We are sorry to announce the resignation of Dominic Sheldrick from the Board of SWA and as President.  Dom's passion for swimming and Swimming WA's SPIRIT values along with his desire to drive a positive culture within our sport were self-evident and will be firmly missed.  We would also like to announce the resignation of appointed Director, Peter Galvin who has been on the SWA Board for the past four years. We thank both of these Directors for their contributions during their tenures on the Swimming WA Board. A search for new Directors will commence in due course.
For more information on the Swimming WA Board, please click here.