27 June 2023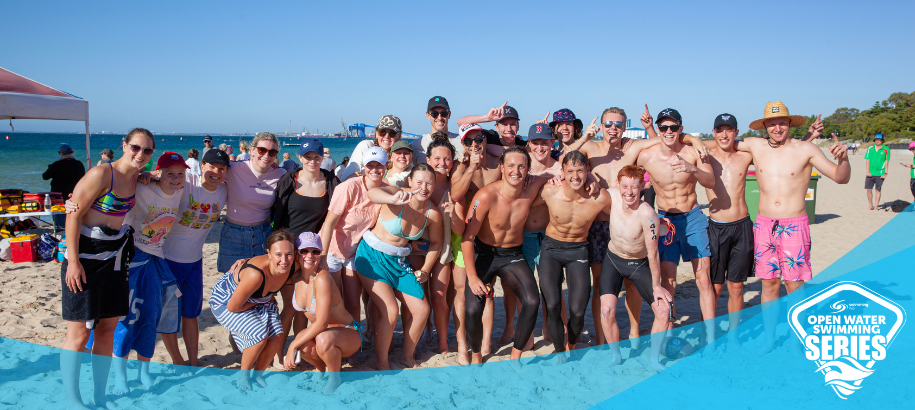 Swimming WA is pleased to announce the first five rounds of the Open Water Swimming (OWS) Series, set to take place at five picturesque beaches across Western Australia. This series promises to deliver an exhilarating experience for swimmers of all levels.
No matter if you are a beginner testing the waters or an elite athlete aiming to set new records, the OWS Series is designed to cater to everyone aged 9 and above. Yes, that means you too! With a wide range of distances to choose from, there is a challenge awaiting every participant.
Prepare yourself for an unforgettable summer adventure where you will have the opportunity to push your limits, challenge yourself and most importantly, have fun! The OWS Series is a fantastic way to make lasting memories while enjoying the beauty of Western Australia's stunning beaches.
To ensure you don't miss out on the excitement, mark your calendars and stay tuned for the upcoming registration opening dates. Get ready to dive in and be part of an extraordinary Open Water Swimming series this season.
The first part of the calendar includes events at five incredible locations that showcase the natural beauty of Western Australia's coastline.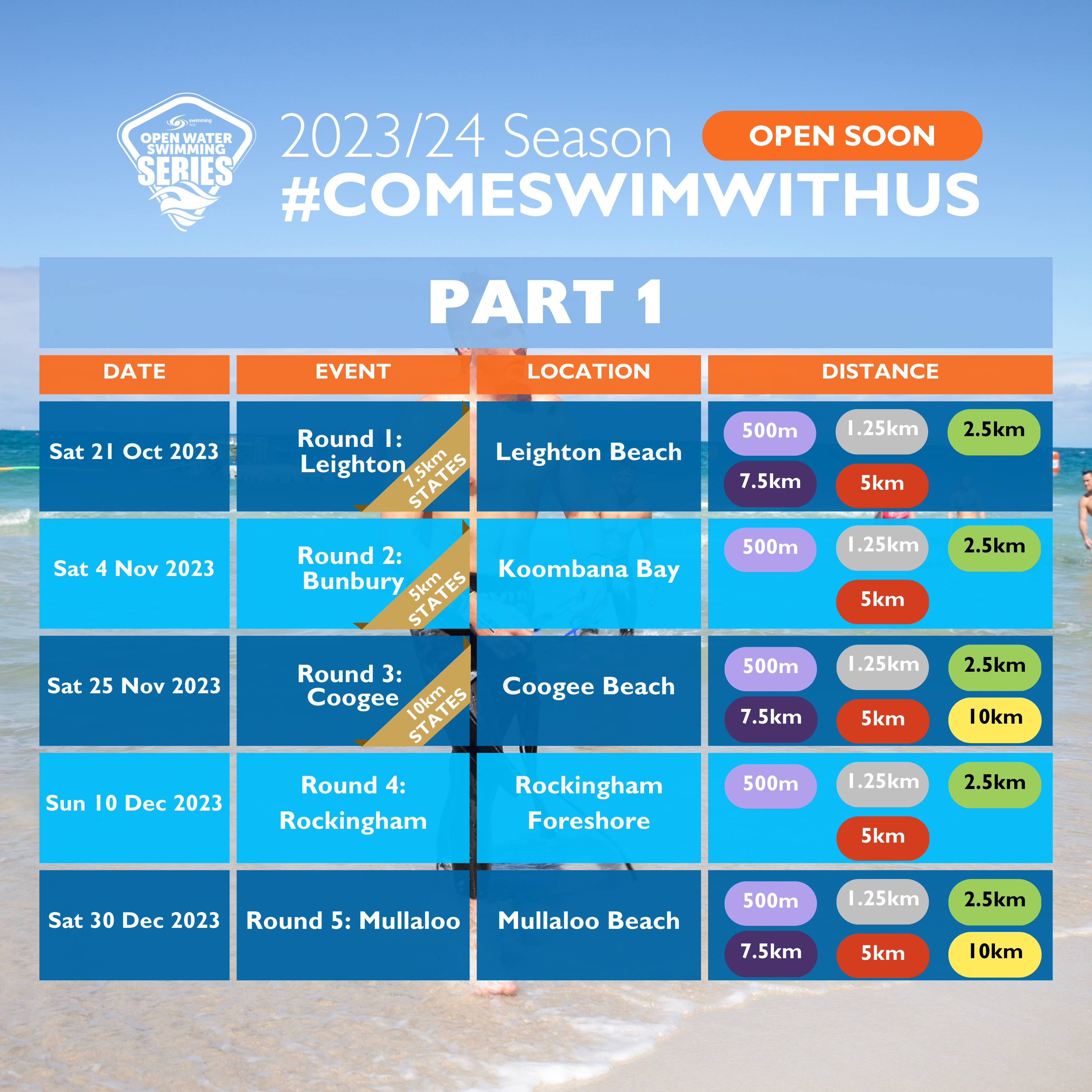 These fantastic locations set the stage for an extraordinary series that promises to captivate swimmers and spectators alike. Stay tuned for the remaining rounds of the OWS Series 2023/24 calendar, as more exciting venues will be revealed later in the season.
So, gather your swim gear, prepare to make a splash and join us for an incredible Open Water Swimming series this 2023/24 season. For more information, visit our Open Water Swimming website here.