11 February 2023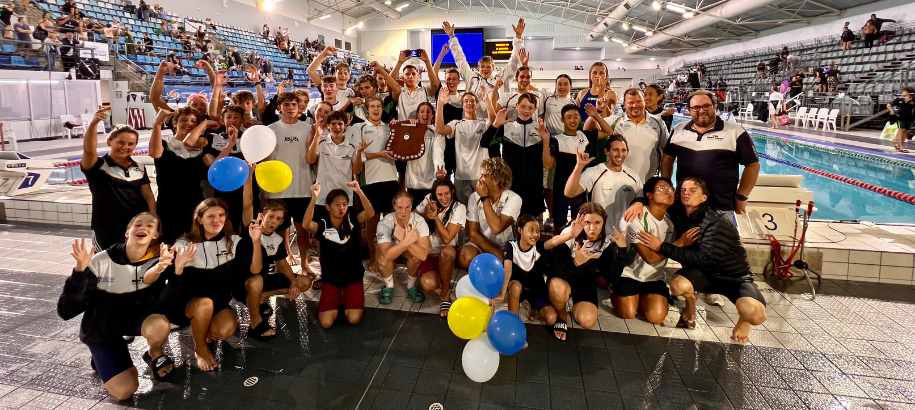 HBF Stadium played host to the annual Swimming WA Club Premierships this weekend, attracting 26 of our metro swimming clubs. The pool was buzzing with energy and excitement as various clubs gathered to compete in their respective divisions. After two days of intense racing, the champions of each division have finally been crowned.
In the A Division, it was UWA West Coast who reclaimed their victory after finishing second to Westside Christ Church last year. Their talented and cohesive team dominated the competition, showing great skill and determination in every race.
The B Division's top clubs changed quickly throughout the event, but Southlake Dolphins stayed up on top. Head Coach Sarah Scott and her team brought their A-game, showing impressive performances and a supportive teamwork attitude.
The C Division saw Highlanders come out on top. After the club won D Division last year, this determined and focused team worked hard throughout the competition and their efforts paid off in the end. Well done to Head Coach Ryan Steenkamp and his team from Highlanders. In the D Division, it was Aqua Attack who took home the title, proving that they are a force to be reckoned with. Congratulations Head Coach Greg Ross and his team.
The March Past was just as competitive, with clubs showcasing their team spirit and pride. After each division, the March Past club winner was announced, and it was Southside Penrhos Wesley who won the March Past in A Division. B Division champions Southlake Dolphins also won the March Past in their Division and Highlanders won the March Past in C/D Division. All clubs put on an impressive parade, showing off their creative costumes and walk outs.
The return of alumni swimmers racing for their former club is always a special occasion to end each division. It's a celebration of the sport and the bond that has been formed over years of training and competing together. The races are always exciting and filled with friendly competition and nostalgia, reminding everyone of why they fell in love with the sport in the first place.
Congratulations to all the clubs and swimmers who participated in the competition, and a special congratulations to the winners. For all results, click here.