31 January 2023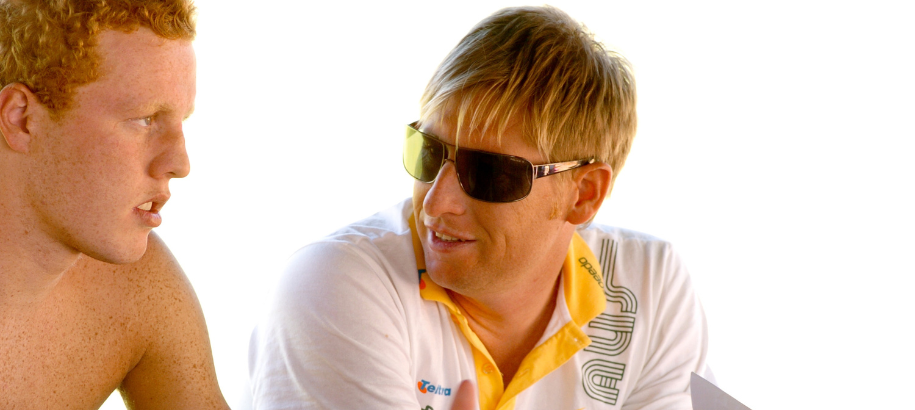 Swimming WA mourns the loss of Olympic Coach, Grant Stoelwinder, who passed away on the weekend surrounded by family and friends.   
Born in Perth, Grant was a successful swimmer and National Gold Medallist before later turning to coaching under the guidance of Olympian, Lyn McKenzie. He then became Head Coach at West Coast Swimming Club, based out of Challenge Stadium mentoring Mel Tantrum as his assistant coach. Now Technical Lead for Swimming Australia (WA & SA), Mel spoke fondly of Grant. 
" Grant had the incredible ability to be vulnerable and ask for help if he didn't know something.  That enabled people to want to help him, and he surrounded himself with a team of supportive, loyal and enthusiastic experts who were all keen to give 100% to the program.  The way he coached swimmers was authentic and genuine.  The athletes became better humans by working with Stolly.  As a mentor for me, he allowed me to grow and pursue my goals and dreams.  His legacy is the thousands of people who are better for having worked with him."
Grant became known as a world class sprint coach during the 2000s, with many representatives on State and National teams as well as four swimmers at the 2004 Athens Olympics including Eamon Sullivan. This success saw Grant being named as WA Coach of the Year each year between 2004 and 2008 and selection onto his first National team in 2005 for the FINA World Championships. Grant's talent soon saw him move to the eastern states, taking up various roles including Head Coach at the New South Wales Institute of Sport and was a member of many international campaigns including the Beijing and London Olympics, World Championships, Melbourne Commonwealth Games and Pan Pacific Championships. Under his tutelage Libby Trickett and Eamon Sullivan broke World Records as well as several other successes with Dolphins, including WA swimmers, Jim Piper and Tommaso D'Orsogna. Grant was inducted into the Swimming WA Hall of Fame in 2008.
The contribution Grant made to swimming in WA was hugely significant as a coach, and our community sends deepest condolences to Grant's family and friends at this very sad time.