14 August 2018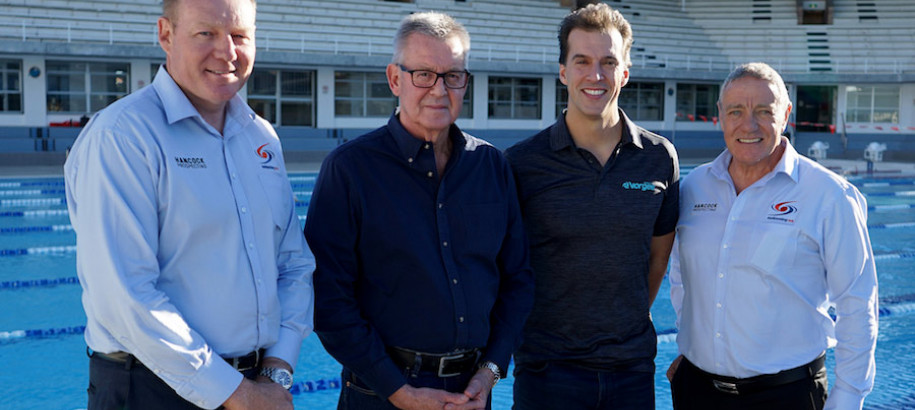 Swimming WA is proud to announce a new three-year partnership with leading Australian owned swimwear and aquatics company Vorgee.
Since 2005 Vorgee has assisted swimmers from those getting into a pool for the first time through to the competitive swimmer through the provision of high quality swimming products and swim gear. 
Darren Beazley, CEO of Swimming WA stated "Swimming WA is thrilled to be working together with Vorgee, one of Australia's leading and most preferred aquatic brands. Through this partnership we will be able to provide our 85 Member Clubs across WA with specialist swimwear and swim products, as well as provide the WA State swimming teams with high quality swimwear for the next 3 years.
The team at Swimming WA were lucky enough to be provided with a demonstration and training of all Vorgee products by Vorgee Brand Ambassador Matt Welsh - a former Olympic swimmer, and we look forward to passing this information onto our members."
John Vorgias, Managing Director of Team Vorgee said "we are very excited about this meaningful and positive partnership, and look forward to working closely with the WA swimming community. This is a particularly significant relationship coming on top of a number of other National and International Partnerships that Brand Vorgee has entered into over the past season, confirming the status of the Australian owned Brand with swimmers at alllevels."
Visit https://vorgee.com for additional information about the swimwear and aquatic company.
Ends.....
For further information please contact: Naomi Quinlivan
Candy Stripe Public Relations Mobile: 0408 598 977
Email: naomi@candystripepr.com.au