07 March 2023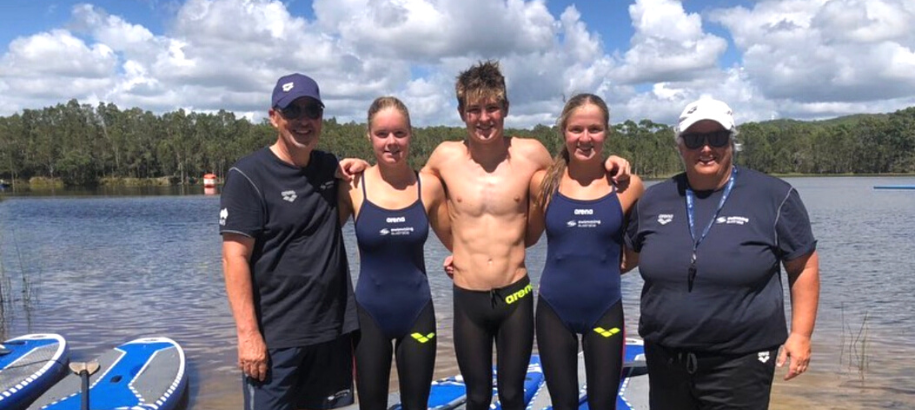 Swimming Australia's 2023 National Open Water Development Camp brought together the best open water junior athletes from around the country, selected based on their performances at the 2023 National Open Water Championships.
The four-day camp was designed to develop the athletes' open water training and performance experiences through collaboration and innovation opportunities, as well as workshops on nutrition, tactical race preparation and physiotherapy.
Bianca Monaco (Westside Christchurch, c: Jon Harrison), Xavier Collins (Westside Christchurch, c: Jon Harrison) and Rosie Wilson (North Coast, c: Ian Mills) represented Swimming WA as athletes, while Westside Christchurch's Head Coach Jon Harrison attended as Event Coach and Mel Tantrum as Open Water Lead for Swimming Australia.
The National Open Water Development Camp was an excellent chance for the next generation of open water talent to refine their skills and gain valuable experience in the competitive environment. Swimming WA is pleased to have representation at the camp and looks forward to the continued growth and success of open water swimming in Australia.