02 October 2019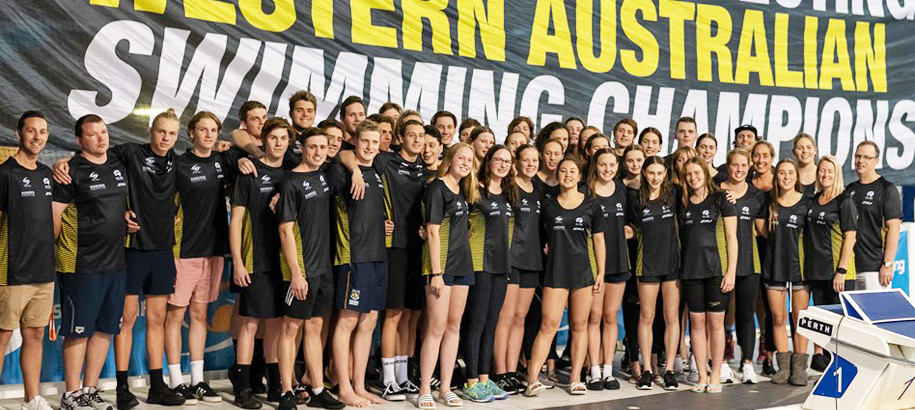 The Western Australian Short Course Swimming Team will fly to Canberra this morning to compete at the 2019 State Teams Championships to be held at the AIS in Canberra. Competition commences on Friday October 4 running through the weekend.
Headlined by National Champion Ruan Van der Reit (UWA-West Coast, c: Michael Shaw), and featuring a number of national medallists such as Damian Badenhorst (Rockingham, c: Brooke Kemp), Crystal Edwards (UWA-West Coast, c: Michael Shaw) and Kyle Lee (Bunbury, c: Jason Evans), the 2019 team looks strong on paper to mix it with the best in Australia.
For the first time in the event's history, New Zealand will join the competition for points, adding an exciting factor and making the race for first a lot closer. Regardless of this addition, Western Australia's goal remains firm, aiming to finish within the top three teams.
The Western Australian Head Coach is Swimming WA Coaching Scholarship recipient Deb Jones (St Hilda's), who brings a wealth of experience with her. Jones has been an Assistant Coach on the team numerous times and has produced many State Team swimmers. Jones' knowledge and passion will provide the WA team with the opportunity to achieve many top-scoring results and best times.
You can stay up-to-date via the Swimming WA website, Swimming WA social media as well as tracking the live results through Swimming Australia.
Join with Swimming WA in wishing the 2019 State Team all the best as they race for WA!
2019 WA State Team listed on the PDF below: