22 October 2019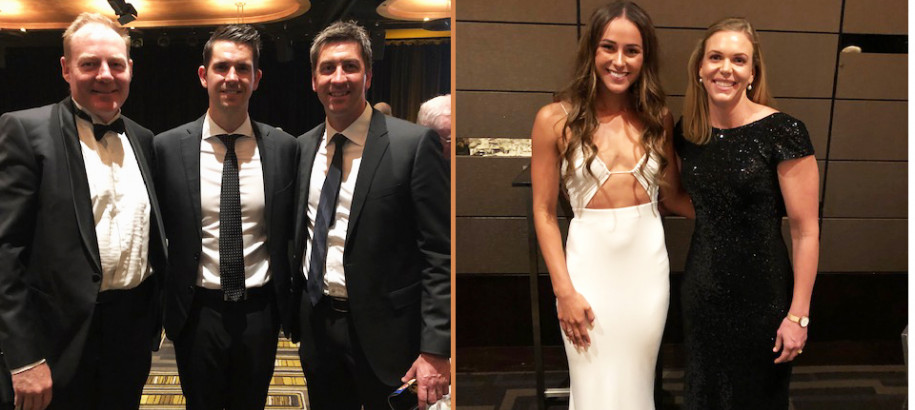 The Western Australian Hall of Champions presentation dinner was held on Monday, 21 October at the Pan Pacific Hotel in Perth. With over 60 Hall of Champions in attendance (a record number) the room was filled with legendary sporting champions.
Over the past 34 years, more than 100 of Western Australia's finest sporting champions have been inducted into the Hall, with eight of these champions elevated to Legend status since the introduction of that category in 2007. Last night saw Graeme McKenzie elevated to Legend status for his feat as one of the fast bowling giants throughout an illustrious cricket career.
2019 saw three new inductees into the WA Hall of Champions; the sailing Olympic Gold Medal duo Tessa Parkinson and Elise Rechichi, three-time Paralympian Justin Eveson and swimming's own Eamon Sullivan.
We are especially proud of Eamon's induction after an illustrious swimming career, spanning two Olympic and Commonwealth Games, and countless World Championships. Holding the world record in both the 50 and 100m freestyle has cemented Eamon as one of swimming's greats. Eamon spoke modestly of his achievement upon accepting the award, always choosing to look forward and thanking his wife and young family.
Another of Swimming's elite, Brianna Throssell was given the honour of presenting the 'Athlete's toast'. With a room full of Western Australia's sporting elite, Brianna spoke of WA's proud and rich sporting history, a sentiment shared across the room.