10 June 2019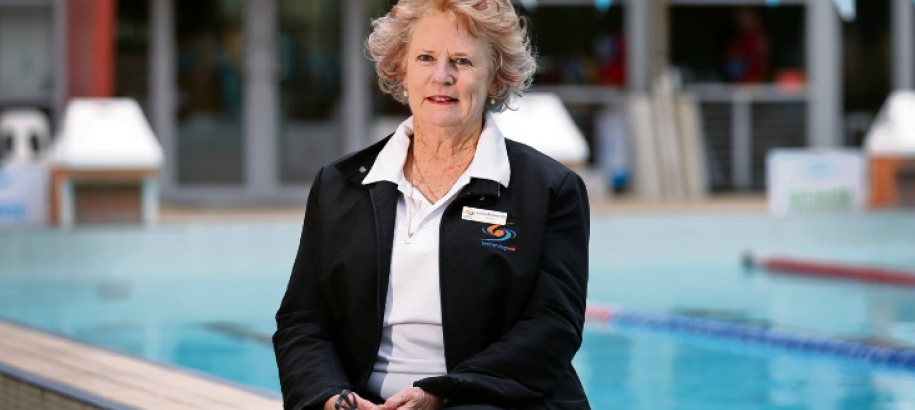 The Western Australian Swimming Association Inc. (SWA), is delighted to announce that Lesley Mary Arrowsmith was awarded the Member of the Order of Australia (AM) for service to swimming as a Technical Official in today's Queen's Birthday 2019 Honours List.
Our Members may have read the announcement on page 62 of today's West Australian, but for those that missed it, Lesley's contribution to swimming not only in Western Australia but also Nationally since 1979, has been nothing short of remarkable. Lesley;
Officiated at the Melbourne 2006 Commonwealth Games.
Served at the Sydney 2000 and Athens 2004 Olympic Games.
Officiated at Paralympics in 2000.
Former Board Member of Swimming WA.
Inducted as Swimming WA Life Member in 2004.
Victoria Park Swimming Club Life Member, previous Board Member and current Chief Official.
Officiated at World Championships in 1992 and 1998.
Member of Swimming WA Officials Group.
Previous Member of Swimming Australia National Technical Committee.
Past National Official Assessor.
Former Member of the Swimming WA Technical Committee.
Past Editor of the Swimming WA Technical Officials Newsletter.
SWA President, Mr Louis van Aardt, was glowing in his praise of Lesley's contribution to being a Technical Official;
"In my time in Swimming WA, the one person you can always rely on to attend SWA swim Meets, Club Meets, Regional Meets and so forth is Lesley Arrowsmith.  Her knowledge of officiating is second to none, and her commitment to ensuring that Meets are
run at a high level is to be commended.  Her work with the Victoria Park Swimming Club (where she is a Life Member), through to what she has done at National and International Meets saw her inducted into the SWA Hall of Fame in 2010.  On behalf of the entire Western Australian swimming industry our heartfelt congratulations to Lesley on this magnificent achievement".