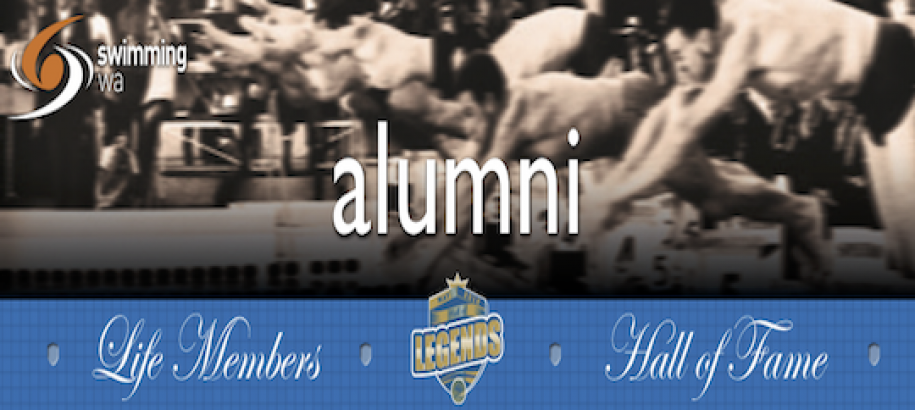 Swimming WA is proud of its Alumni comprised of Hall of Legends, Hall of Fame and Life Member recipients.
The Hall of Legends is an elite Alumni category, designed to recognise outstanding achievement by Western Australian swimmers on the international stage.  Members of the SWA Hall of Legends represent an illustrious group of SWA's most respected and celebrated champions who span time and achievement.  They are the "best of the best" who, (through their achievements), have made an enduring or significant contribution to the sport of swimming, inspiring young and old alike.
The Hall of Fame category is made up of the most prominent names in Western Australian swimming.  Induction into the SWA Hall of Fame is a public acknowledgement of attainment of the extraordinary feats of an individual at an international level that has set them above their peers and who have made a contribution that is 'uncommon'.
Life Membership of the Association acknowledges selfless commitment and long-term service to the Association and to the sport of swimming in Western Australia.