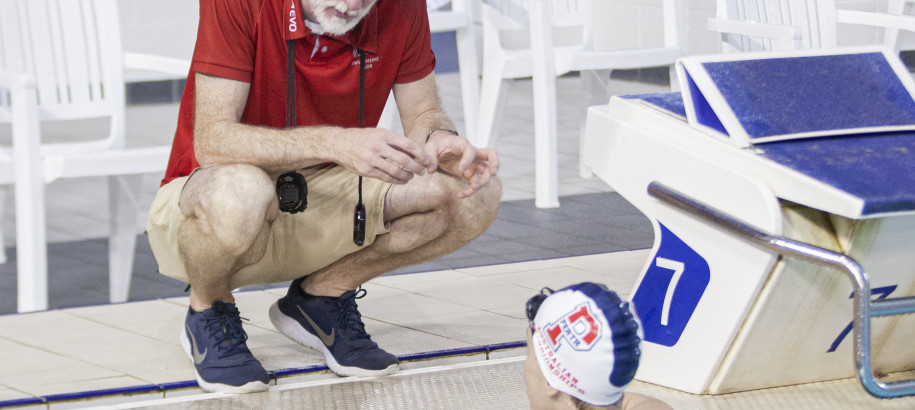 SAT-CS Course  
A Swim Australia Teacher of Competitive Swimming (SAT-CS) has the competence to teach junior swimmers (i.e. swimmers 12 years and younger) who are in the early stages of their competitive swimming development (advanced learn to swim, mini squads, junior squads and recreational swimming squads) and/or assist a suitably qualified and licensed Coach in the delivery of competitive swimming programmes for Age group (i.e. 13-18 years) and Open swimmers (training squads).
Participation in a SAT-CS Course costs $360.00
Upcoming Workshops - TBD
If you would like to be contacted about upcoming courses, please register here.
Development Coach  
A Development Coach will focus on promoting participation in competitive swimming, developing a broader range of skills and techniques for Club swimmers, encouraging swimmers to compete at district level and above all, encourage participation, swimming for fun, play and skills and a safe swimming environment. 
Participants must have already completed their Swim Australia Teacher of Competitive Swimming or Austswim Teacher Towards Competitive Strokes and must have held this qualification for six months before being eligible to enrol in the Development Coaching Course.
Participation in a Development Course costs $360.00
Further information regarding Swimming Australia's Coaching Courses can be found here.
Upcoming Workshops - TBD
Register for the courses here. Access to each workshop will open at various times. If you cannot see a date listed here on the learning portal, you can select the option for the placeholder date and transfer over when the appropriate date opens.
Professional Development
Any upcoming professional development opportunities will be listed on the MySwimResults Calendar. 
CLICK HERE to view the Calendar.