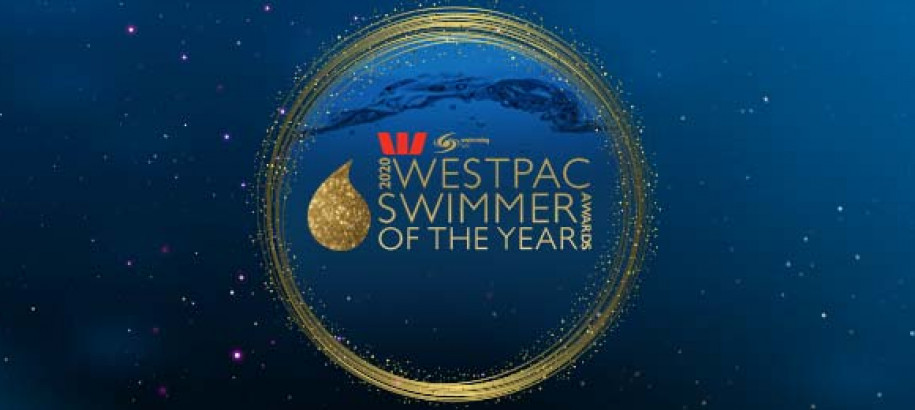 View the 2020 Swimmer of the Year Award Criteria:
---
Recap on last years Swimmer of the Year is below. 
On Saturday night the 18th of May 2019, Swimming WA held their Night of Nights, the Westpac Swimmer of the Year Awards, at the Hyatt Regency Perth.  Saturday was a night of celebration and a chance to recognise excellence in all aspects of Western Australian swimming.
Holly Barratt from Rockingham Swimming Club was named 2019 Westpac Swimmer of the Year, taking home the coveted Lyn McClements medal at Swimming WA's Annual Awards, that was held Saturday night at Hyatt Regency Perth.
The Award, named after one of Western Australia's greatest swimmers Lyn McClements, was awarded to the 31-year-old Warnbro swimmer who is coached by WAIS coach Will Scott.  Holly returned from the World Short Course Championships where she achieved Silver in the 50m Butterfly, Bronze in the 50m Backstroke, and Bronze in the 4 x 50m Freestyle Relay.  
Barratt was up against some stiff competition from her fellow Dolphin teammates, namely Nicholas Brown (UWA West Coast, coach Bud McAllister), Brianna Throssell (UWA West Coast, coach Michael Palfery) and Ben Roberts (Breakers, coach Bud McAllister)
Other major Award winners for the evening were:
Open Water Swimmer of the Year – Rhys Mainstone (UWA West Coast Swimming Club);
Multi-Class Swimmer of the Year – Ben Popham (Arena Swimming Club);
Coach of the Year – Bud McAllister (WAIS);
Technical Official of the Year – Jacqui McNamara (York Swimming Club); 
Volunteer of the Year – Ron Barnes (Breakers Swimming Club).
Also during the evening was the induction of Ms Dianne Saunders as the 59th Member of the Swimming WA Hall of Fame.   34-year-old Saunders is a 2004 Paralympian (Athens) competing in the SB7 100m Breaststroke, finishing 4th. Saunder's highest world ranking was 2nd. Since retiring from competitive swimming, Saunders has remained an active Member of the Superfins Swimming Club and competes at a Masters State and National level.
The Swimming WA Hall of Legends recognises gold medal swimming performances at an international level.  The 3rd inductee to earn this status is Kingsley Bugarin who competed at five Paralympic Games and won five Paralympic Gold medals throughout his career. Kingsley still holds the World Record for the S12 200m Breaststroke, 23 years after having achieved it.   
Swimming WA President Louis Van Aardt said;
 "Each year the Westpac Swimmer of the Year Awards grow in popularity and status amongst all levels of swimming.  Congratulations to all winners.  The 2018/19 season was an outstanding success for WA swimmers, and we are immensely proud of what these swimmers have achieved.  Not to mention the coaches, support networks and Clubs that surround these individuals. 
I also would like to thank all of the 85 Clubs and more than 12,000 registered swimmers that are Members of Swimming WA and for their ongoing support.  We are grateful to Westpac for their support of this evening and throughout the year, as well as our presenting partner Hancock Prospecting. We are all looking forward to what the future holds for WA swimmers in the lead up to Tokyo 2020".
Other winners throughout the night include;
| | | |
| --- | --- | --- |
| The Old Court Cup | Nathan Sason | UWA West Coast |
| The Frank Osman Memorial Shield  | Tom Gawned | Albany |
| Jack Howson Trophy | Crystal Edwards | UWA West Coast |
| Nedlands Golf Club Cup | Lauren Gastevich | Arena |
| The Hall of Fame Alumni Trophy | Brianna Throssell | UWA West Coast |
| Junior Swimmer of the Year | Brielle Krispyn | Manjimup Marlins |
| Max Gerber Multi-Class Championships Trophy | Lucinda Foley | Breakers |
| The Bob Bestman Trophy | Joshua Edwards-Smith | UWA West Coast |
| Hancock Prospecting Perpetual Trophy | Nicholas Brown | UWA West Coast |
| Sir Frank Beaurepaire Trophy | Ben Popham | Arena |
| Swimming WA Patron's Trophy | Holly Barratt | Rockingham |
| The Ben Beale Memorial Award | Owen Brown | Breakers |
| The President's Award  | Joshua Hofer OAM | Perth City |
| Westpac Champion Club of the Year Award - Metropolitan  | Guildford Kalamunda |   |
| Westpac Champion Club of the Year Award - Regional | Mandurah |   |
| ASCTA WA Development Coach of the Year Award | Jason Evans | Bunbury |
| The Age Group Coach of the Year | Michael Shaw | UWA West Coast |
| The Swimmers Swimmer of the Year | Ashton Brinkworth | UWA West Coast |
| The Age Group Swimmer of the Year | Joshua Edwards-Smith | UWA West Coast |
| Technical Official of the Year | Jacqui McNamara | York |
| The Westpac Volunteer of the Year | Ron Barnes | Breakers |
| Hall of Fame induction | Dianne Saunders |   |
| Hall of Legends induction | Kingsley Bugarin |   |
| Multi Class Swimmer of the Year | Ben Popham | Arena |
| Open Water Swimmer of the Year | Rhys Mainstone | UWA West Coast |
| Coach of the Year | Bud McAllister  | WAIS |
| Lyn McClements Swimmer of the Year Medal | Holly Barratt | Rockingham |
Photos of the winners on the night can be found at: https://drive.google.com/drive/folders/1UnlizkIPxTEu456b4IK5wkYjy5P2-V3r 
All other photos can be found at: https://drive.google.com/drive/folders/1bjUwgiV7BL3oZveZe3Bm5D2T421NBwLc