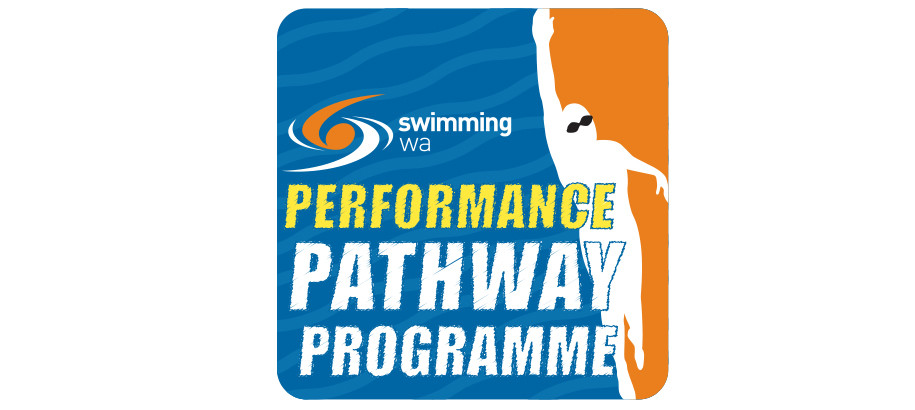 The Swimming WA Performance Pathway Programme underpins Swimming Australia (SAL) and the WA Institute of Sport (WAIS) to provide an integrated pathway for athlete and coach development for prolonged success within the State.
Identified athletes and coaches will have the opportunity to participate in activities, workshops, testing and camps that provide support to the swimmers who are selected. The selection criteria will be available on the Swimming WA Selection Criteria page.
State Development Squad for 2022-23.
| | |
| --- | --- |
| Anderson, Tom   | Breakers WA |
| Apps, Jemma   | UWA Westcoast |
| Balfour, Aidan   | Southside Penrhos Wesley |
| Bass, Charlotte   | St Hildas |
| Berryman, Jordan   | UWA Westcoast |
| Bewsher, Lian   | Westside Christchurch Aquatic |
| Bromwell, Fletcher   | Scarborough Beach |
| Carmignani, Sam   | Breakers WA |
| Collins, Xavier   | Westside Christchurch Aquatic |
| Coten, Max | Westside Christchurch Aquatic |
| Coveney, Sam   | UWA Westcoast |
| Cross, Delta   | Highlanders |
| Cross, Tex   | Highlanders |
| Cummins, Sienna   | Kwinana |
| Dabic, Bel   | Bunbury |
| Davies, Joel   | Bunbury |
| Dreverman, Thomas   | South Shore |
| Eve, Daniel   | South Shore |
| Fasher, Neeve   | St Hildas |
| Ferguson, Hayden   | Southlake Dolphins |
| Frederic, Adrian   | Southlake Dolphins |
| Frederic, Annabelle   | Southlake Dolphins |
| Fry, Jessica | Westside Christchurch Aquatic |
| Fyneman, Braden   | UWA Westcoast |
| Gstaettner, Heidi   | Rockingham |
| Hankin, Katie | Breakers WA |
| Harrison, Luna   | Breakers WA |
| Hepworth, Sienna   | Southside Penrhos Wesley |
| Hewitt, Owen   | Southlake Dolphins |
| Hewlett, Ryan   | UWA Westcoast |
| Hodge, Charlie   | UWA Westcoast |
| Jackson, Lydia   | Arena |
| Keenan, Mikaylah   | Arena |
| Kruger, Blair   | UWA Westcoast |
| Loffler, Matthew   | Riverton |
| Loraine, Abbie   | Highlanders |
| Lourey, Samantha   | UWA Westcoast |
| Macfarlane, Samantha | Breakers WA |
| Marginet, Javier   | UWA Westcoast |
| Massey, Alice   | UWA Westcoast |
| McCamley, Zachary   | Arena |
| McDermid, Charlotte   | UWA Westcoast |
| McKay, Blake   | Southlake Dolphins |
| Mercer, Jasmine   | UWA Westcoast |
| Mills, Zachary   | UWA Westcoast |
| Milne, Eilidh   | Southlake Dolphins |
| Monaco, Alyssa   | Westside Christchurch Aquatic |
| Mould, Declan   | South Shore |
| Mould, Tremayne   | South Shore |
| Nowrojee, Hayley   | UWA Westcoast |
| Nowrojee, Joshua   | UWA Westcoast |
| Peake, Ryan   | Peel Aquatic |
| Petsos, Bianca   | UWA Westcoast |
| Pitt, Sienna   | Southlake Dolphins |
| Reynolds, Violet   | Busselton |
| Riddle, Scarlett   | Busselton |
| Rothnie, Kelton   | Southside Penrhos Wesley |
| Russell, Isabella   | Highlanders |
| Salamone, Mia   | UWA Westcoast |
| Sason, Nathan   | UWA Westcoast |
| Seidl, Kristian | Westside Christchurch Aquatic |
| Sillitoe, Alexander   | Southlake Dolphins |
| Smith, Liam | UWA Westcoast |
| Smith, Xavier   | Highlanders |
| Stewart, Emma   | Arena |
| Szymanski, Johann   | Highlanders |
| Taraborrelli, Luciana   | St Hildas |
| Ulupov, Alexey   | Kwinana |
| Van Selm, Natalie   | UWA Westcoast |
| Wallington, Kate   | Riverton |
| Weller, Rebekah | Perth City |
| Wilks, Lachlin   | Westside Christchurch Aquatic |
| Woodham, Telani   | UWA Westcoast |
| Zambon, Cody   | Peel Aquatic |