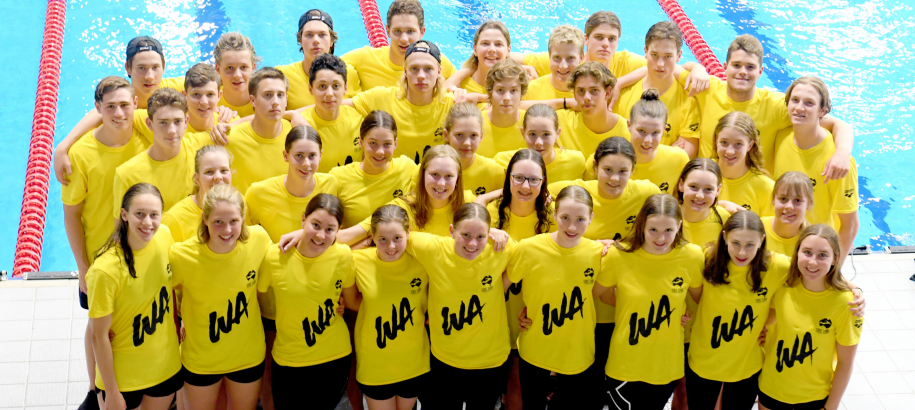 Check out our Selection Criteria here.

The 2022 State Team Championships selection criteria will be released shortly.

The purpose of the Travel Assistance Grants (TAG) are to aid in offsetting the significant travel and accommodation costs incurred by athletes travelling interstate from Western Australia to compete in the pursuit of national representation.

Athletes that achieve a TAG time in accordance with the 2021/22 Swimming WA Travel Assistance Grants (TAG) Guidelines will be contacted by Swimming WA following the completion of their respective National Championships and provided the necessary forms to complete to access the Grant.

The 2022 Swimming WA Awards of Excellence will be held on Saturday, October 8th. The evening is a celebration of the swimming community, recognizing all those who contribute to swimming in Western Australia. This year there has been significant changes to the event. To view the criteria, click here.

To view the background on the Ben Beale Memorial Award, click here.

The National Awards of Excellence recognizes the outstanding achievements of athletes, coaches and officials at the National Championships. The 2022 event will be held at New Town Toyota's showroom in Welshpool on Saturday, May 28th.

To view the award criteria, please click here.

The Swimming WA State Championships Awards recognize outstanding achievements by athletes throughout the Hancock Prospecting WA Swimming Championships. The awards are presented following the conclusion of the final event at each year's Championships.

To view the criteria please click here.

To view the most recent champions, please click here.