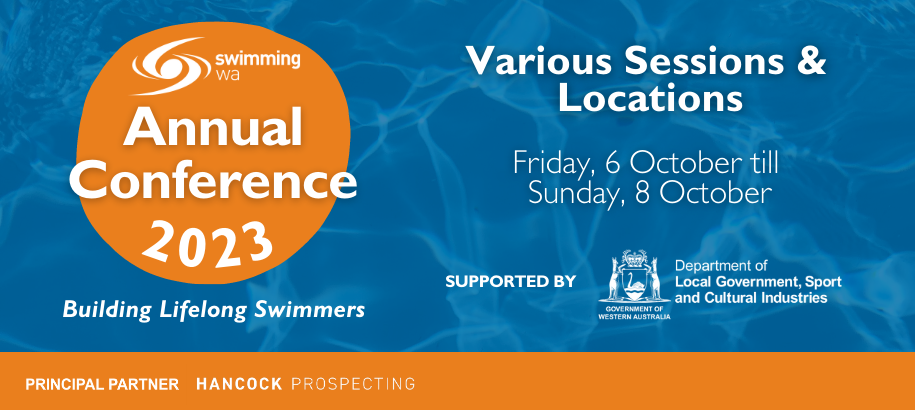 Dive into the future of swimming excellence at the Swimming WA Annual Conference! Join us from Friday 6th October to Sunday 8th October for a series of captivating sessions.
This event is tailor-made for you with various sessions, diverse locations, and flexible pricing options available across three action-packed days. Don't miss out on this opportunity to shape the future of swimming in our community! Register now and secure your spot at the Swimming WA Annual Conference.
Step 1: View what sessions you would like to attend below. 
Step 2: Click here to register!
Attending the Awards of Excellence? Purchase your tickets via the same link!